He he he berjaya buat 'sesuatu' untuk birthday Ami tahun ni :)
Sepatutnya ini ialah surprise party for Ami. Initially, I invited a few close friends to come to my house on Thursday's nite. Tapi hari Rabu malam I decided buat kat restaurant nearby aje la sebab malas nak masak.. rumah pun tak habis kemas ;p
Maka kami ke Pizza Hut. Kononnya sorang kawan Ami yang kerja dengan Pizza Hut, nak belanja makan. Masa I informed Ami terjumpa Qad and dia ajak makan pizza that night (ini ialah tipu sunat), Ami macam buat biasa je. Entah-entah dia tau trick and saja tak nak kantoikan. Tapi tak pelah.
Masa tunggu masuk waktu Maghrib, main Ami's iPad dengan Amir. Tiba-tiba ada notification from his iPad's calendar tulis "New Event" at 8.00pm. Dah sudah... agaknya memang mamat ni tau plan aku siap set calendar. Memang tak boleh buat apa lah kalau Ami tau, I sendiri pun tak dapat buat apa dah.
So sepanjang perjalanan I assumed dia dah dapat menghidu sesuatu.
Sampai je kat Pizza Hut, manager yang I liaised with petang tadi terus direct kitaorang dekat table yang dah di reserve. Okay, sebenarnya tadi Ami memang tak tau apa-apa, sekarang dia dah tau sebab - meja dah siap siaga ada 8-9 kerusi pulak tu. Dia dah start sengih-sengih. I ketawa je lah nak buat apa lagi.
Kawan-kawan pun xdapat nak sampai on time kalau tidak boleh main nyorok-nyorok and sergah. But it's totally fine as long as diorang datang, kami dah cukup happy :)
Thanks to kamu, kamu dan kamu...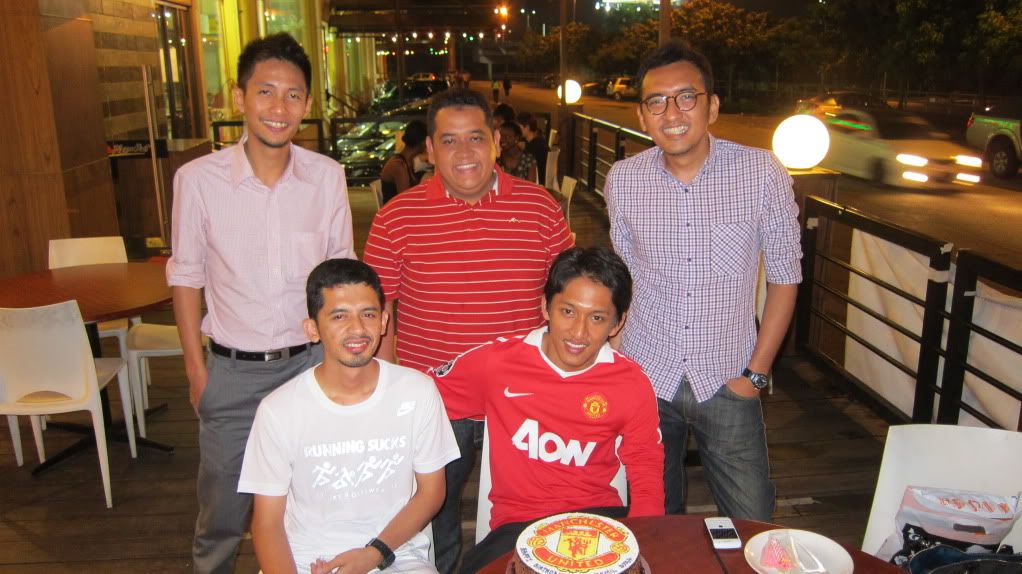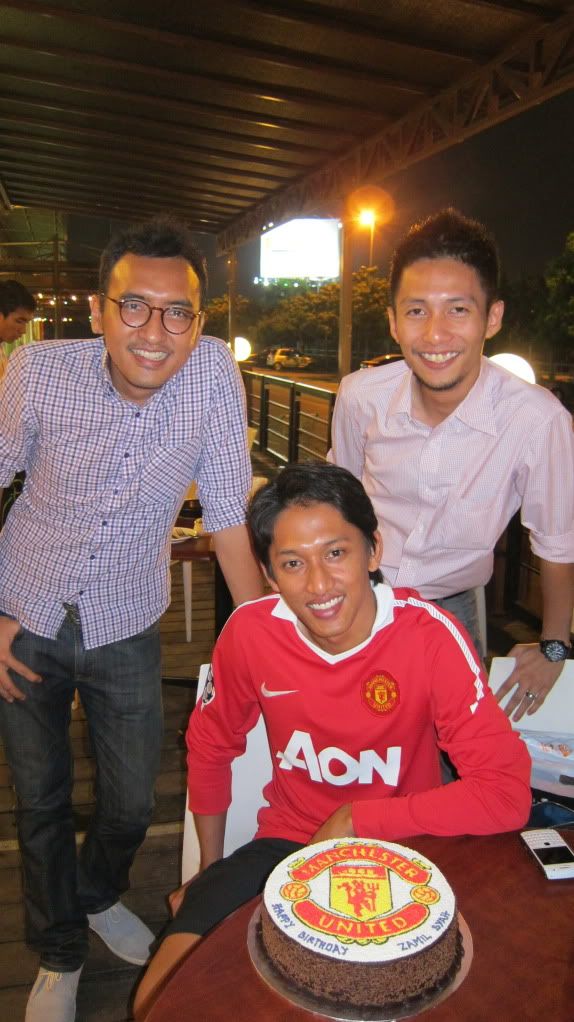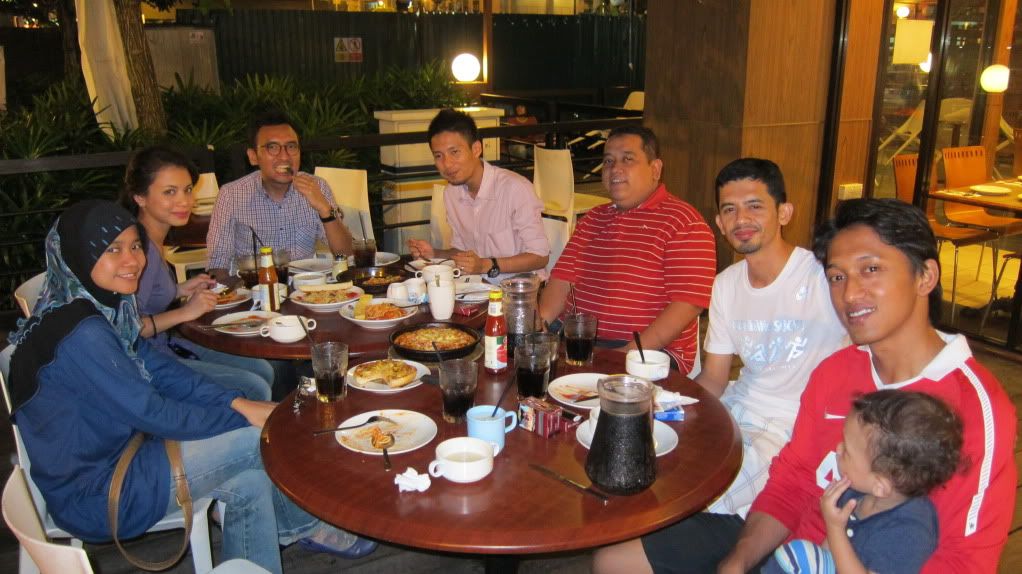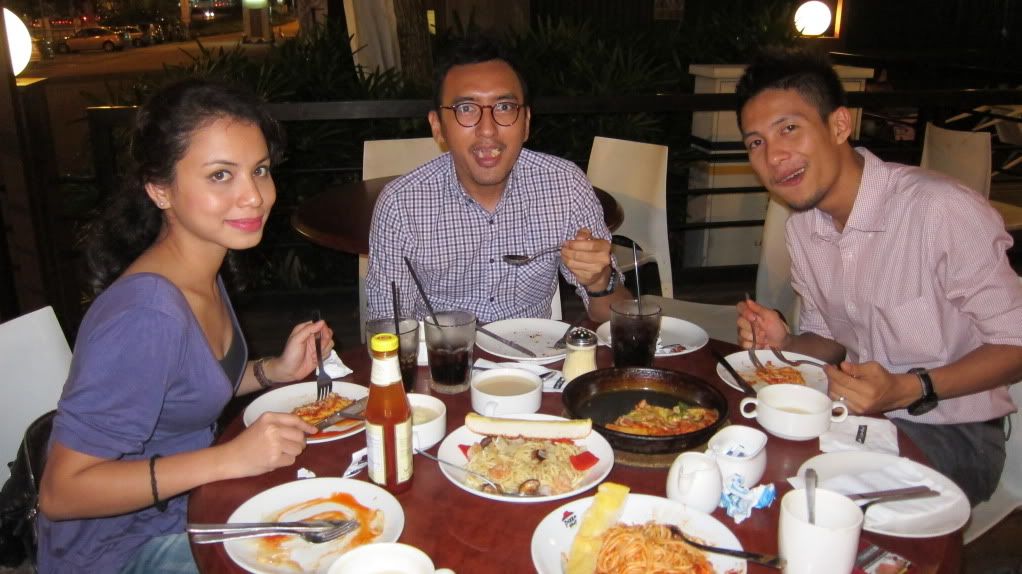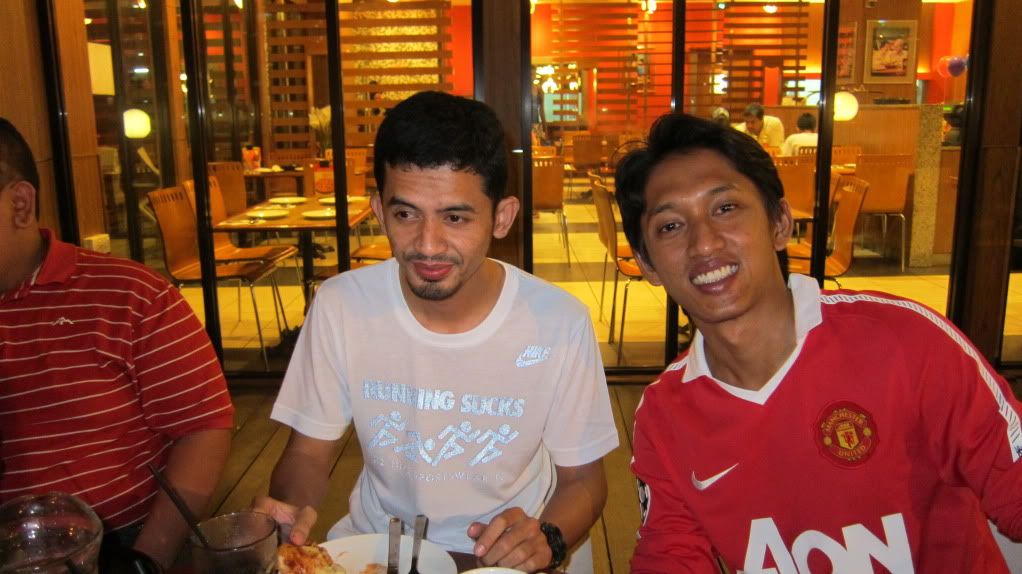 Walaupun Ami dah tau nak celebrate birthday dia, tapi dia tak tau hal berkenaan cake dia lagi... Ini merupakan cubaan kedua untuk surprise kan dia.
Jeng.. jeng.. jeng...........
TADAAAAA... (bak kata Amir)
Manchester United Cake! Takde jual kat kedai lain ye, homemade ni..
A happy birthday boy!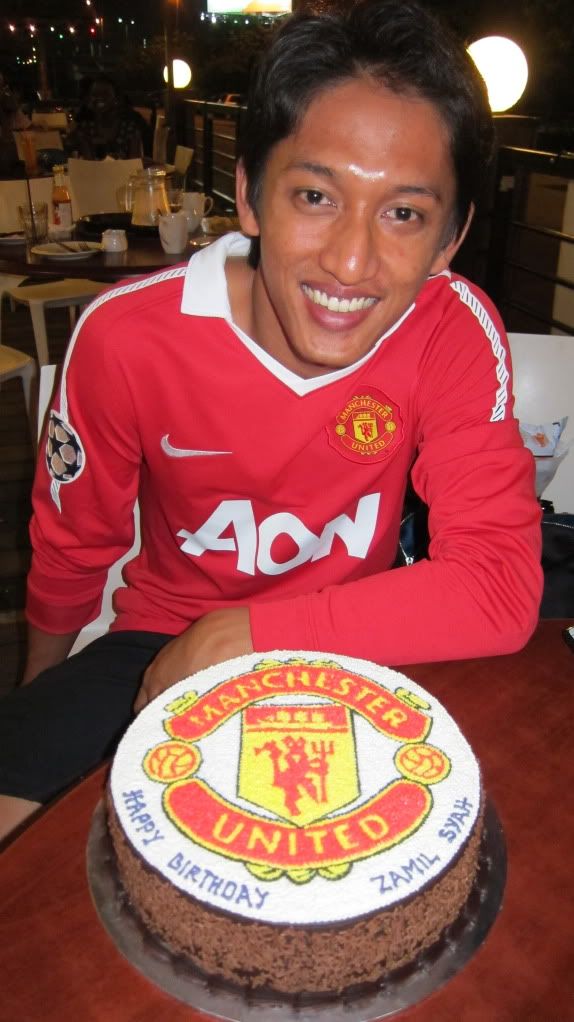 I really hope he had a great time with us and his friends. Rasa macam tak cukup je what I did for him. He has been a great husband that a wife couldn't asked for more. So......
Nah, birthday gift......
Isteri yang baik dan anak yang comel!
Hi hi hi hi
Okay, this is the actual one
Love u!
p/s: Sila balas jasa semula waktu Birthday saya minggu ni.. ;p