Sambungan
Cuti-Cuti Pangkor Part 1
.
Setelah menyewa motor, kami terus ke pekan. Agenda utama adalah untuk menjolok duit. Apabila duit telah dijolok, haruslah digunakan. Maka kami ke sebuah kedai menjual hasil lautan Pangkor. In fact, bukan sebuah je, banyak lagi kedai-kedai jual ikan bilis, sotong kering, satay ikan serta hasil laut yang lain.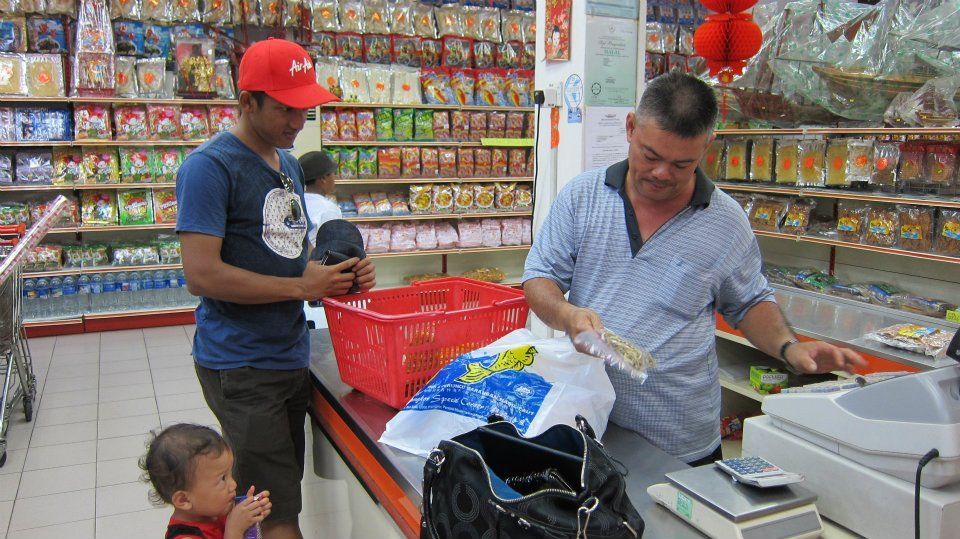 Tokey kedai ni membuat cubaan nak mendukung Amir. Confirm Amir tak mahu. Siap merengek-rengek lagi apabila ketidak-mahuannya diabaikan. Uncle tidak berhenti mencuba. Tapi.....bila uncle keluarkan duit dari poket, and buat-buat bagi kat Amir... Dia terus hulur tangan nak ambil duit! Ayyyoooo..
Dah selesai membeli-belah, round-round naik motor ke arah Teluk Gedung. Dapatlah kami melihat perkampungan nelayan, kebanyakkan rumah dibina di atas air. Jalan punya jalan, kami ternampak banyak Van pink berhenti membawa penumpang di satu tempat itu.
Rupanya
Kota Belanda / Dutch Fort
.. So kami pun berhentilah melawat Kota Belanda.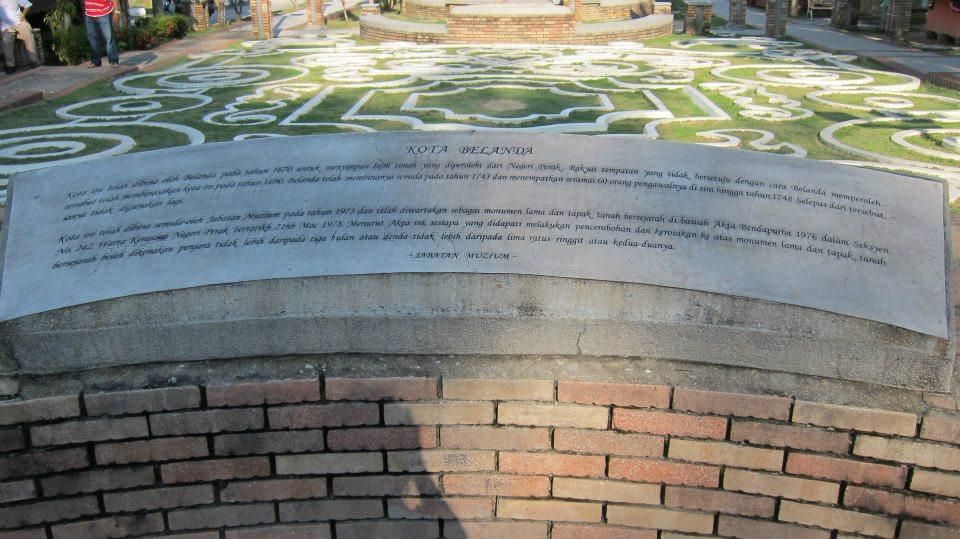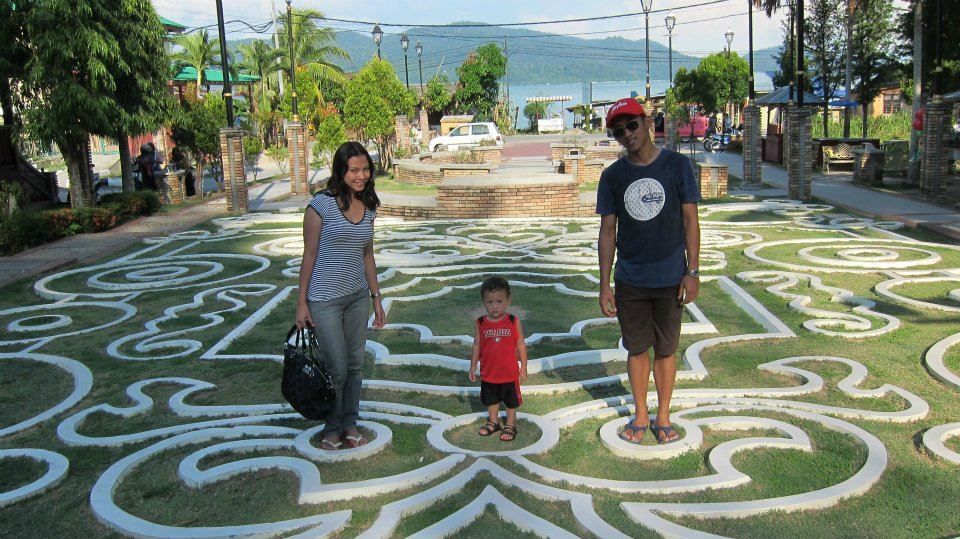 Selesai melawat Kota Belanda, kononnya nak ke tempat letaknya Batu Bersurat, tapi tak pasti exact location. Kami terus balik ke Teluk Nipah, nak tengok sunset.
Petang tu, kami ke pantai bersebelahan dengan Teluk Nipah, Coral Bay. Selain menaiki bot, coral bay boleh di access melalui jalan darat. Tapi kalau jalan kaki, confirm penat. Sebaik ada motor.
We were bumped into, kucing comel di atas motor.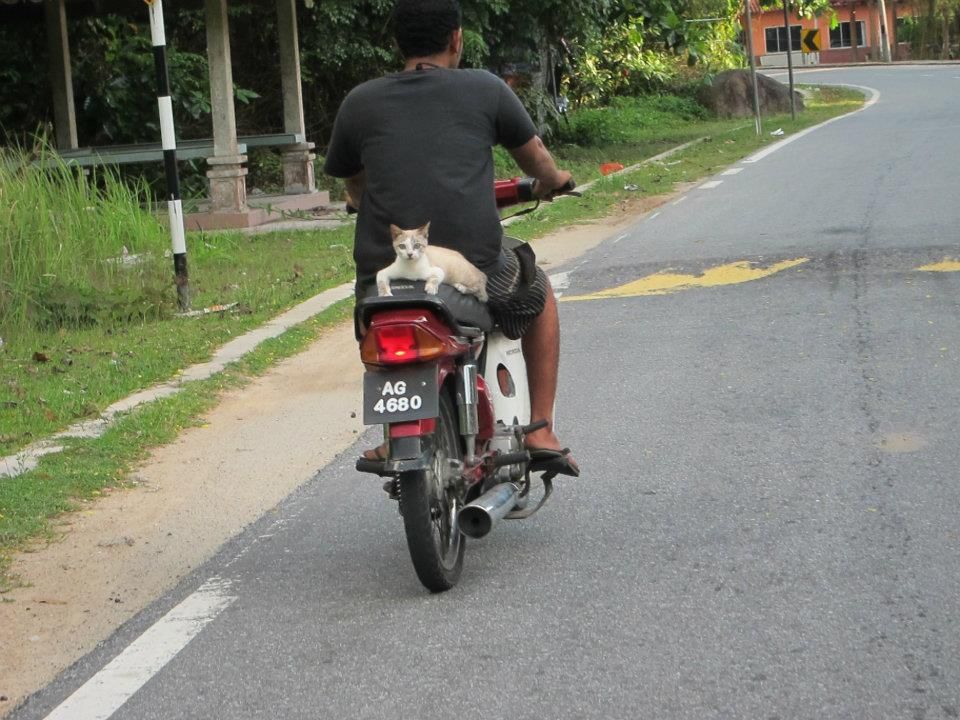 Aktiviti kami petang itu, ber-leisure sahaja.. sambil melayan Amir main ball and sand kat tepi pantai.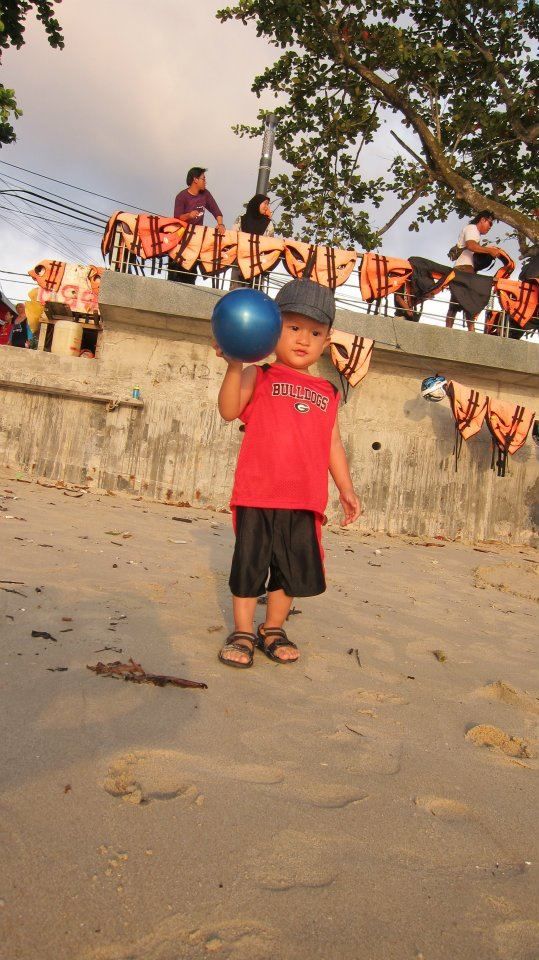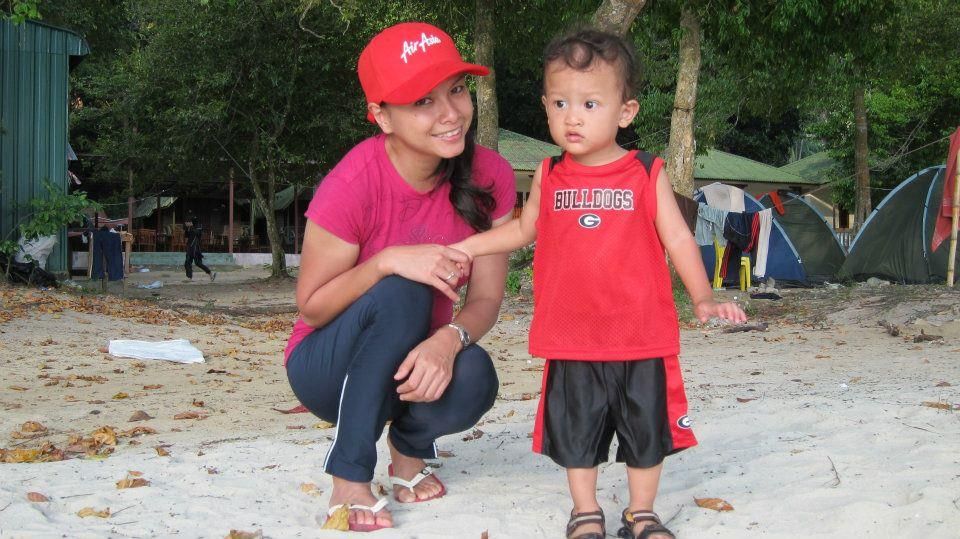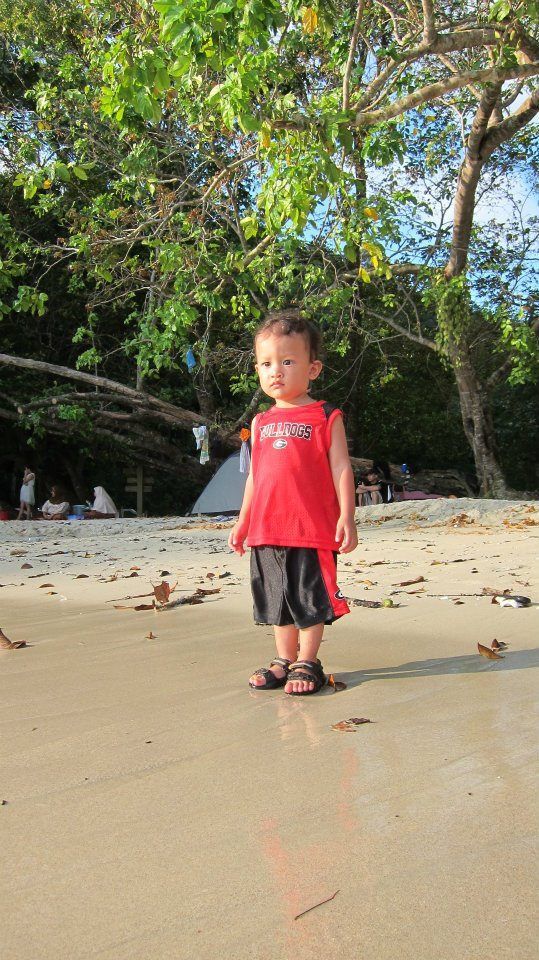 Berdekatan dengan pantai itu, ada satu chinese temple yg diberi nama Lin Je Kong. Apa yang menarik perhatian kami ialah, atau lebih tepat perhatian Amir -- ada banyak patung watak kartun kat sekeliling temple ni.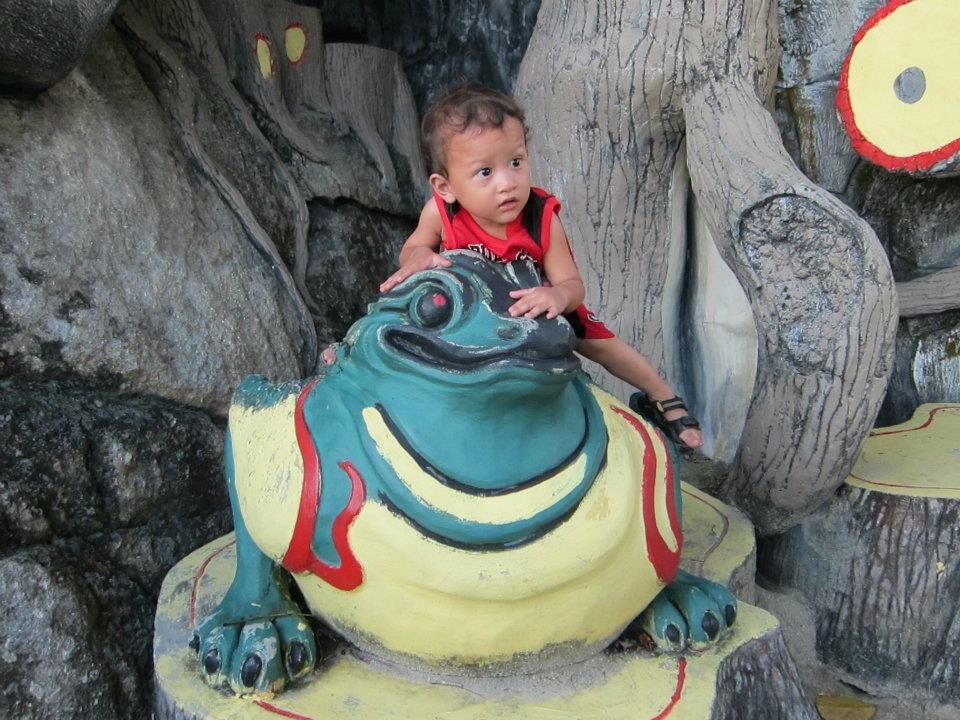 "uuurok.." iaitu Frog.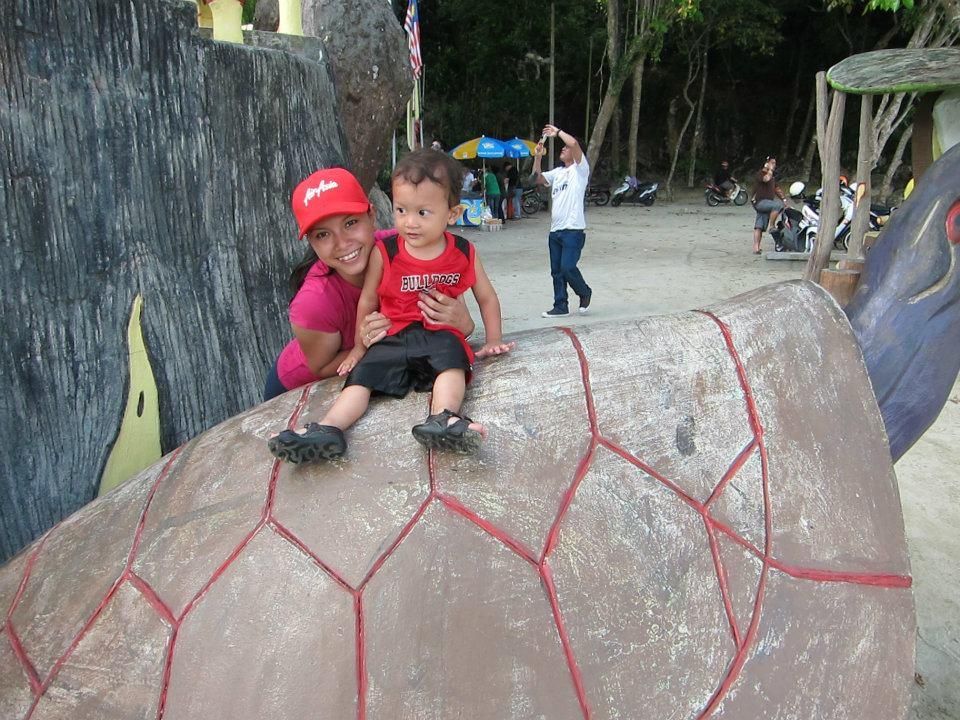 "Tish.. tish" iaitu tortoise
A few great photos during sunset by the beach: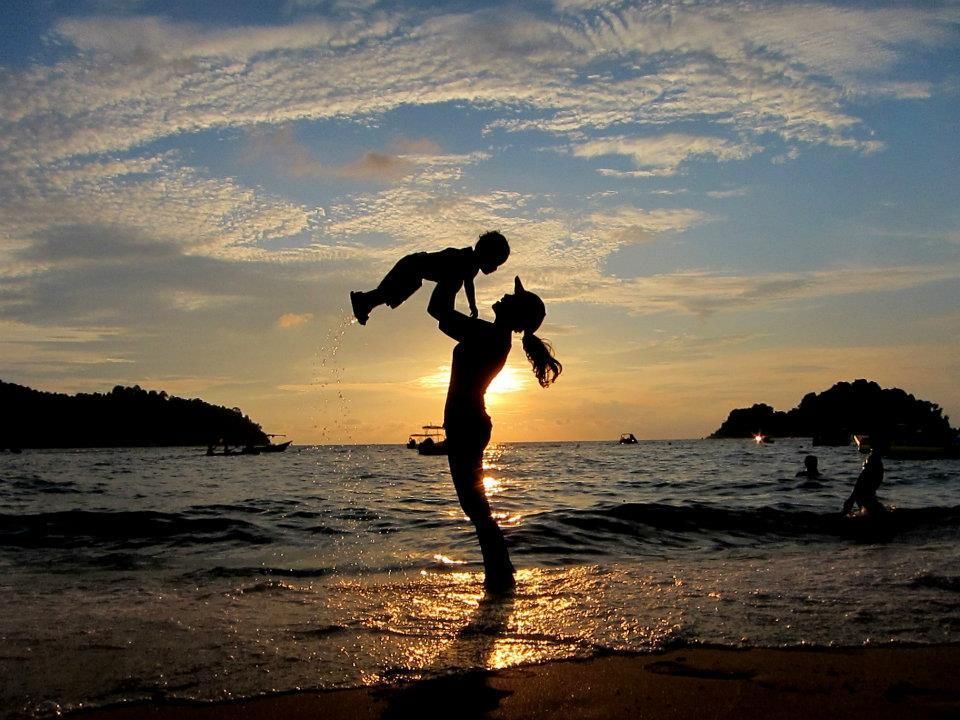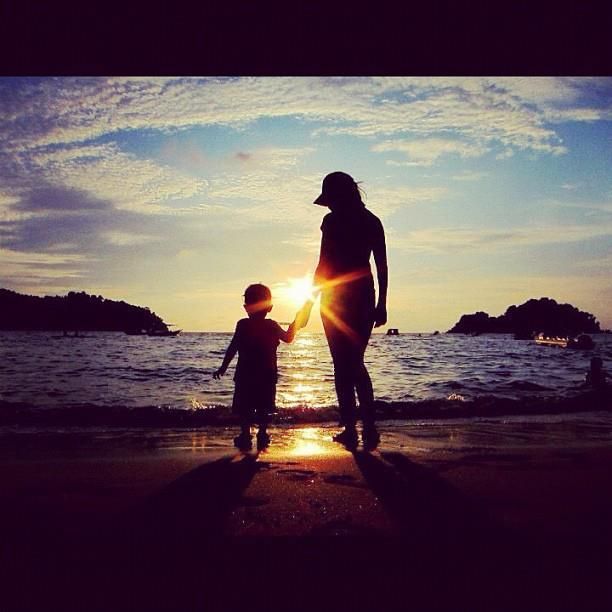 Kesian Amir, mangsa kerakusan ibubapa untuk ambil gambar. Dilambung-lambung bagai, siap kene ulang2 kalau tak jadi. Padahal mamat tu sibuk nak main air ;p
Acara pada hari itu diakhiri dengan makan malam. Kedai yang sama seperti semalam-nya. Tapi hari Sabtu, orang lebih ramai berbanding hari sebelumnya. Makanan pun lambat sampai. Muka Amir pun masam.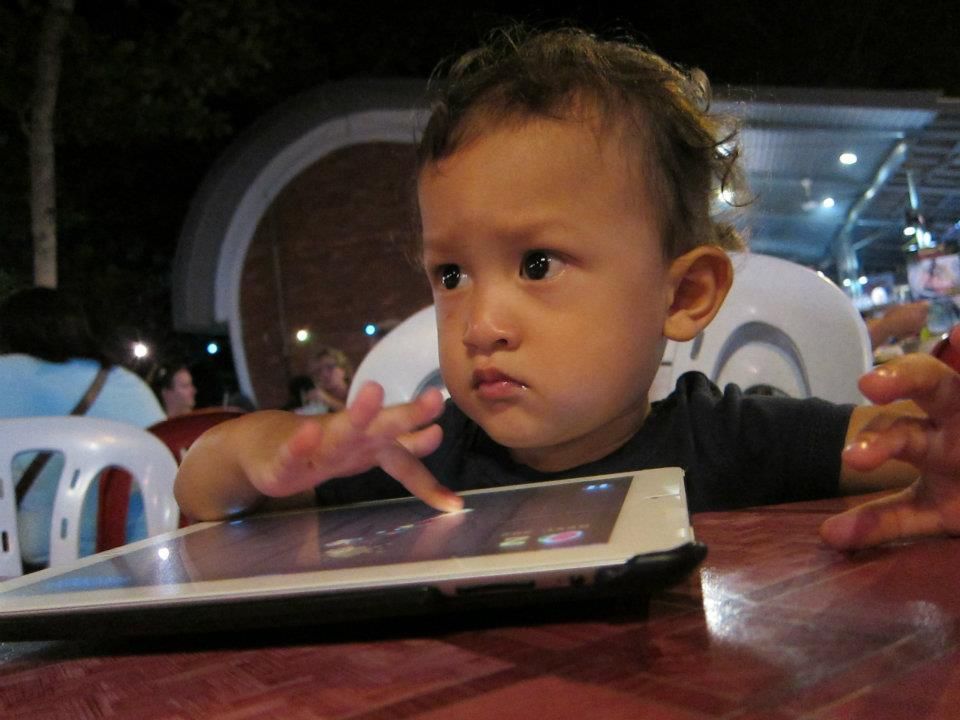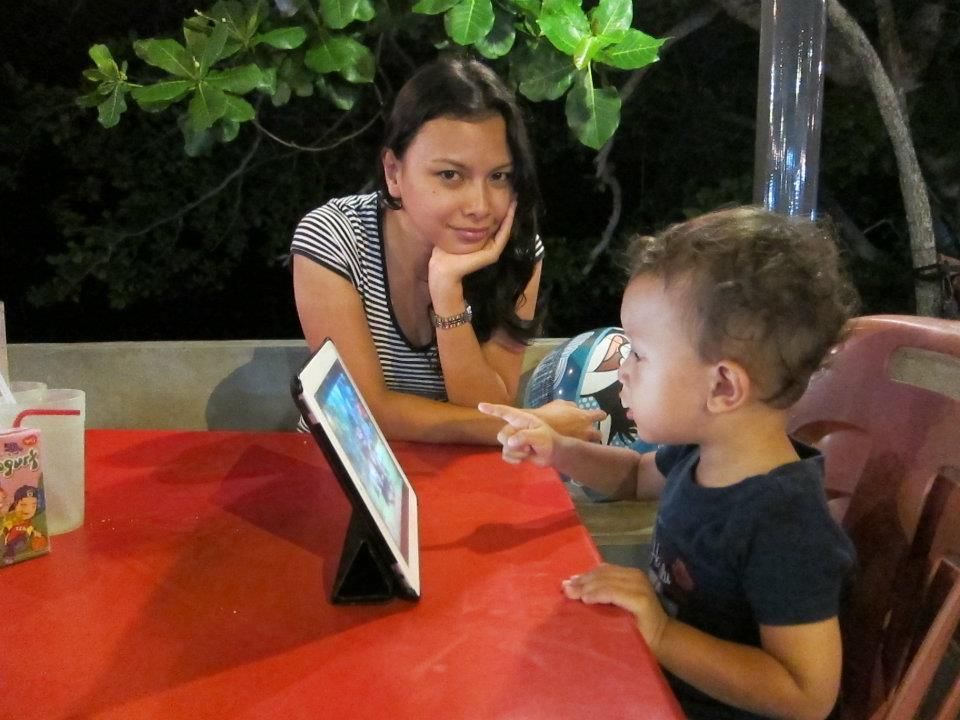 Lebih men-tesnyenkan apabila makanan lambat, depan kedai makan pulak ade kedai jual BALL. Amir dok asyik ajak pergi kedai tu beli ball. Dah seguni ball kat rumah, bukan boleh buat masak asam pedas! Nak distract dia dari ball, pelampung, snorkel (padahal bukan dia nak pakai pun kan) punya lah susah. Orang kata "We're not buying" dia kata "buying.. buying". Last2 beli jugak ball sebijik. Huhuhu.
Nasib baik ada abang-abang ni nyanyi from table to table..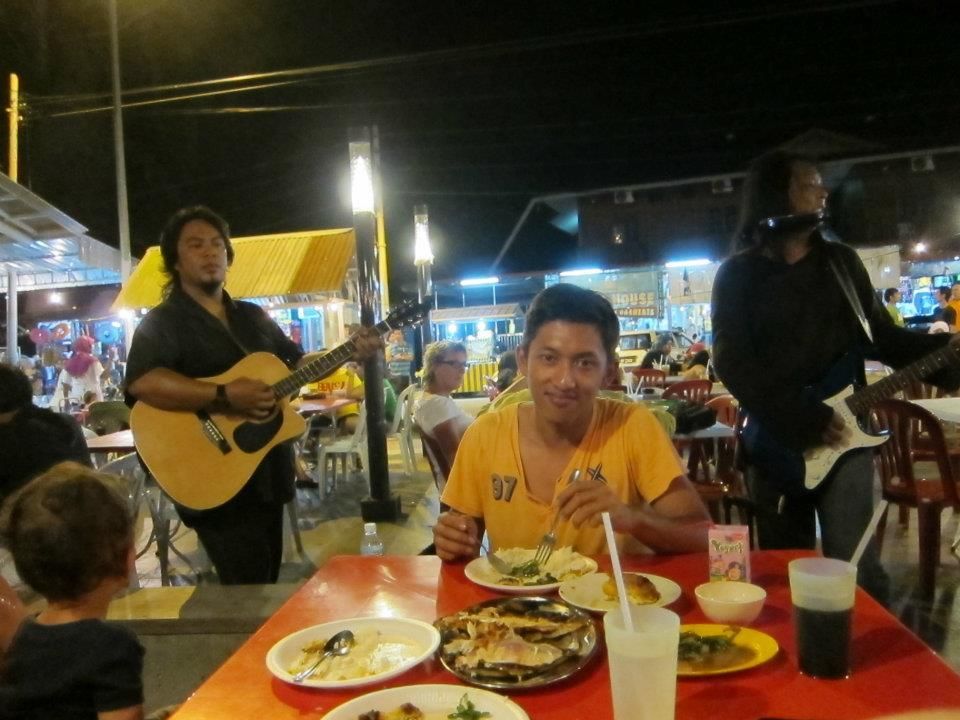 Bukan abang yang pakai baju oren tau..
On the way balik dari dinner, Amir pun dah terlelap (Alhamdulillah!). Dapat mommy and baba berchatting sampan midnight di verandah, like old days!
The next morning, hari terakhir di Pangkor, 7.30am dah get ready nak pergi breakfast then nak spend time di pan tai..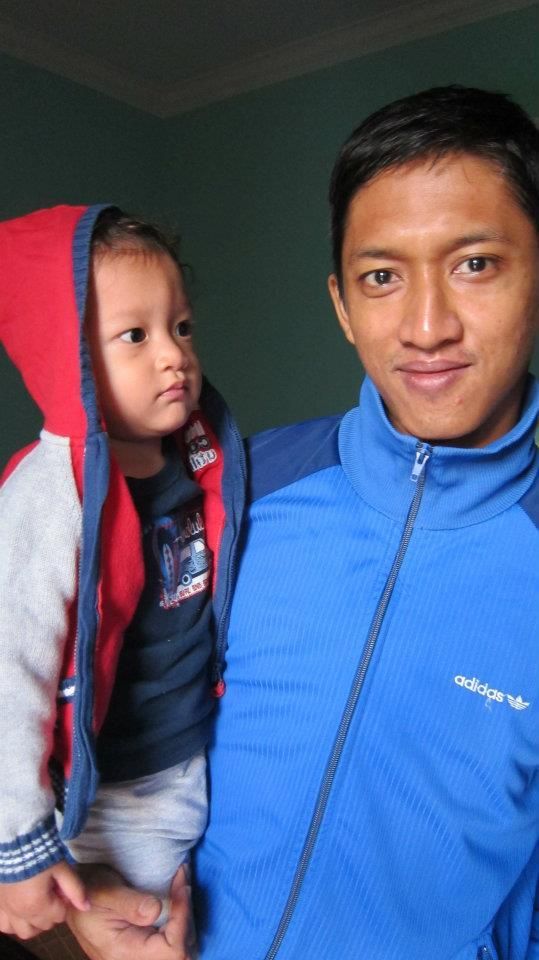 Then, PANTAIIIII.....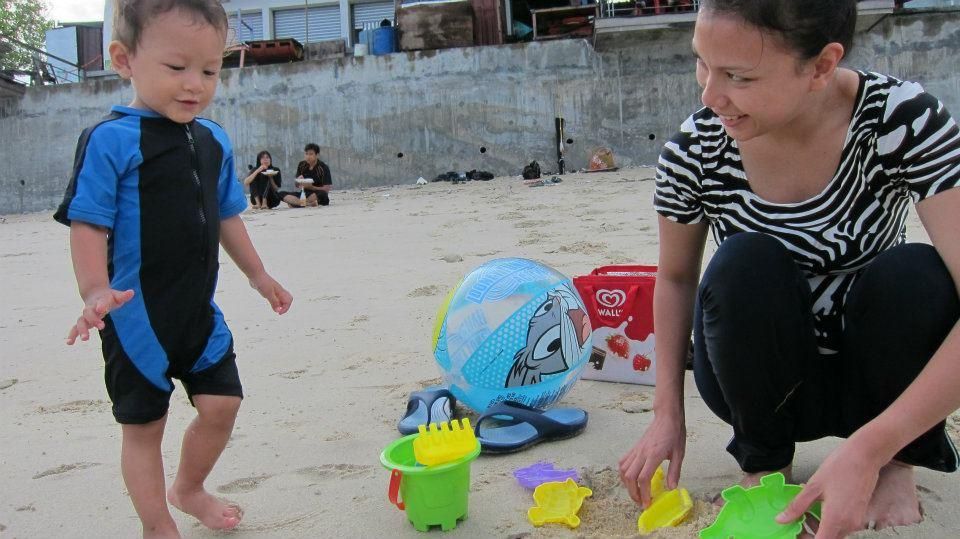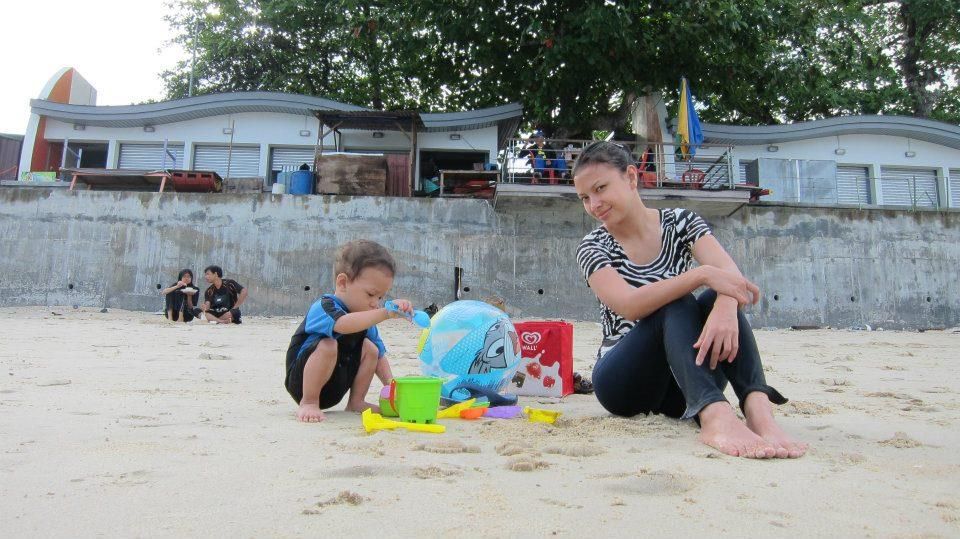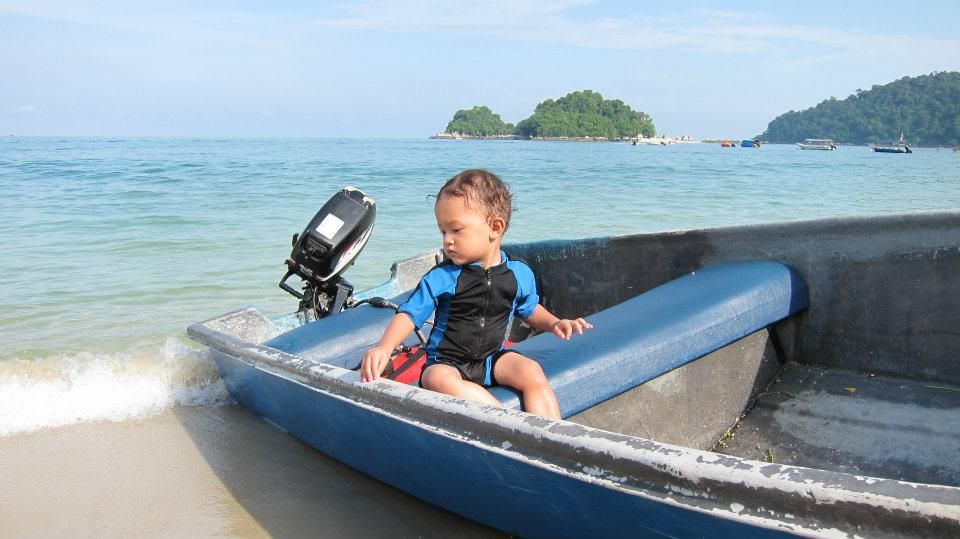 "Boat" Bila nampak pantai sibuk cakap "air.. air" but sounds more like 'Ayie'
And....... it's time to go back! Ah, so soon.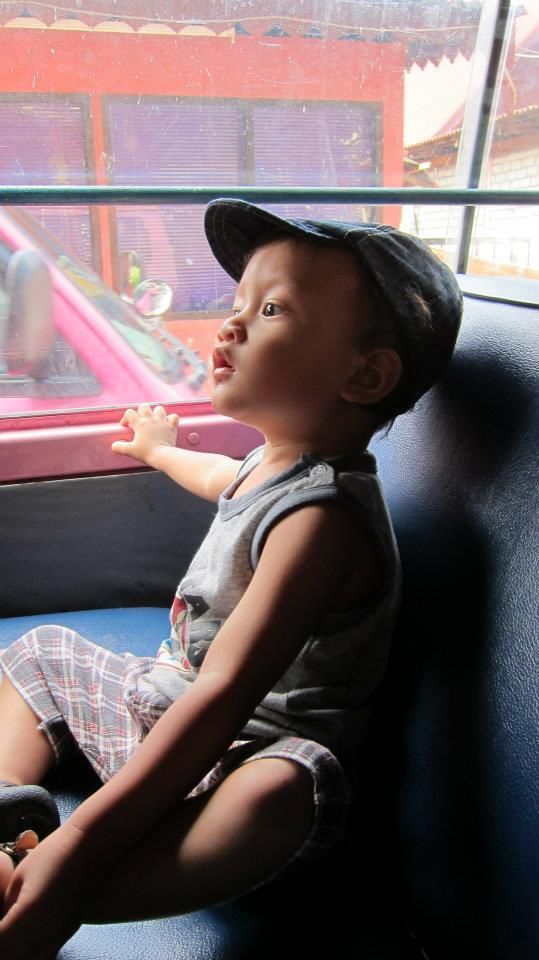 The pinky van and The Brain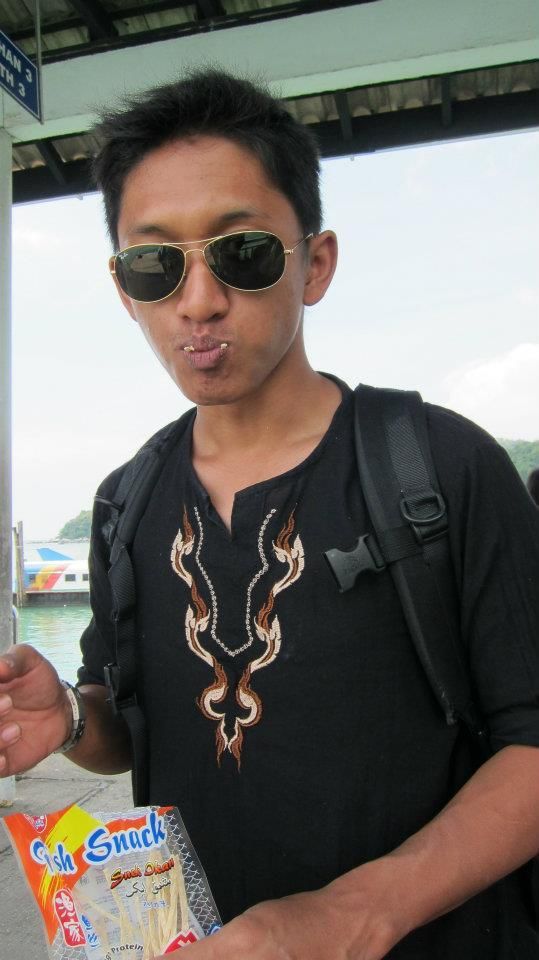 Ami dan hasil lautan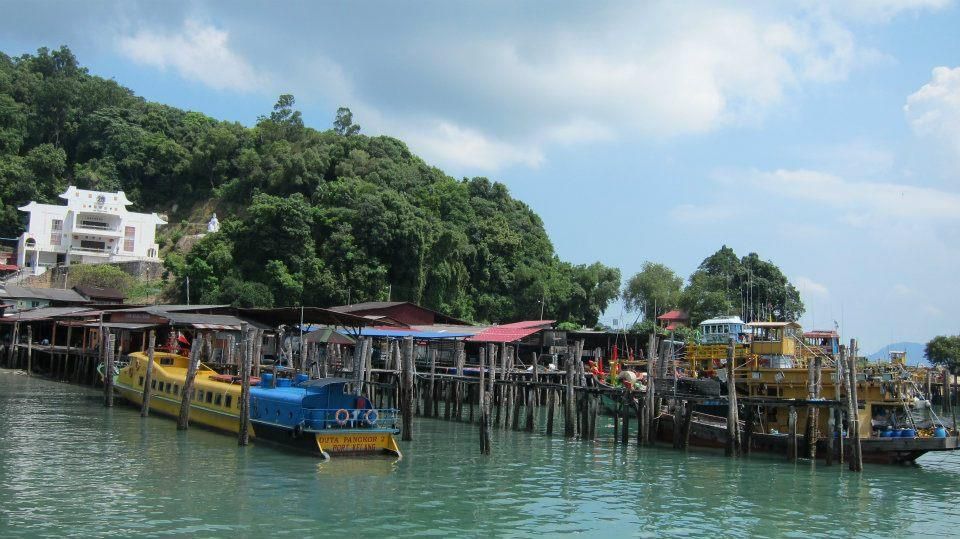 The view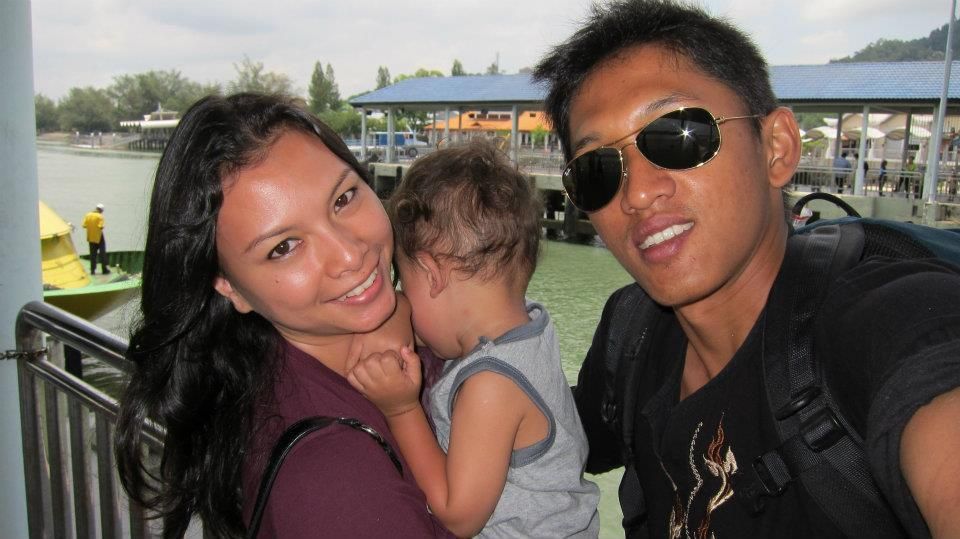 The company
Okay Pangkor, kalau panjang umur nanti bila Amir dah besar, Amir datang lagi ye. Masa tu mommy and baba pulak pawAmir suruh beli macam2.. Huh!