Memandangkan masa birthday Ami, I ada buat
party
for him. So it's expected la kan to have 'something' for my birthday ;p Memang dah tau akan ada something, tapi apakah something itu it's a surprise.
Masa ambil Ami dari LRT petang Jumaat, 23 Mac, dia kata balik nanti kita packing, akan overnight kat luar. Wuhuuuuu, kataku di dalam hati. Macam best je plan Ami ni. So sementara tunggu Maghrib, berbual-bual lah kami, Ami kata theme untuk birthday I kali ini ialah 'Back to the future'. Fuh siap ada tema, haritu mak tak sempat nak bertema bagai..
I don't know how stress to be a husband, bila isteri dah tau dia nak buat surprise sibuk la tanya macam-macam - nak pakai baju apa, baju apa nak bawak, baju sejuk ke t-shirt biasa, makeup tak? Hahahaha Yelah sebab kita tak tau kan (atau buat cubaan untuk tau) kang makeup tebal2 makan kat mamak, acane? Walaupun I tak kisah makan kat mamak ;p
Ok, malam tu kami sekeluarga pun bertolak lah ke ---- saya pun tak tau ke mana lagi masa tu. Dalam kepala ni macam-macam fikir possible place Ami nak bawak sebab siap ada tema kan - Genting (sebab dekat tapi still luar dari KL), Kuantan (distance still consider Okay, takkan Terengganu.. kata back to the future - Tempat study).
Jawapan di atas adalah salah. Kami ada special dinner di Ancasa Hotel, Kuala Lumpur. Hi hi hi still dalam KL.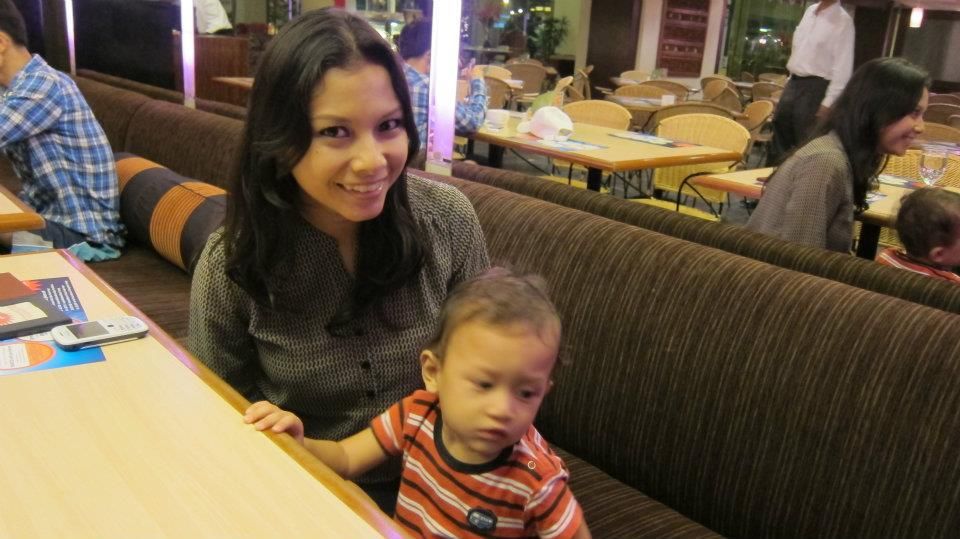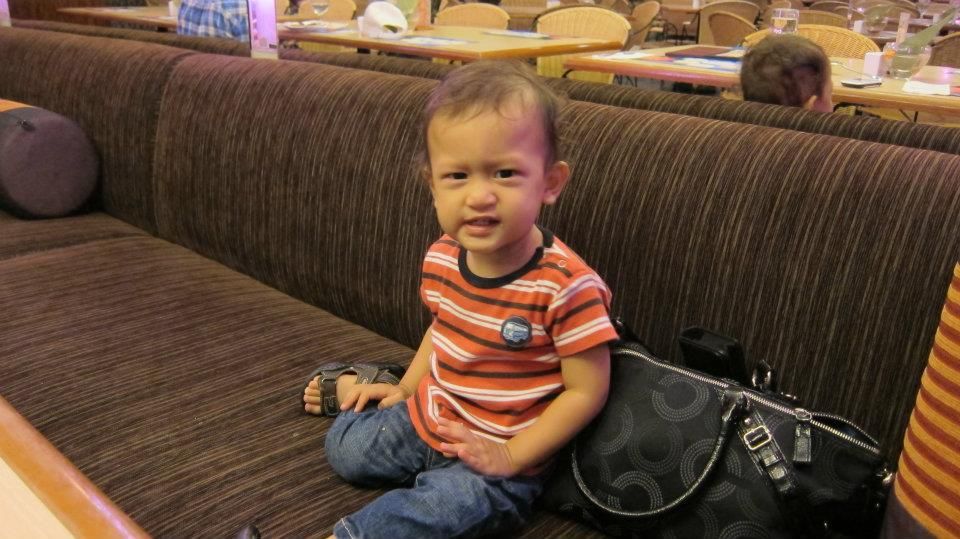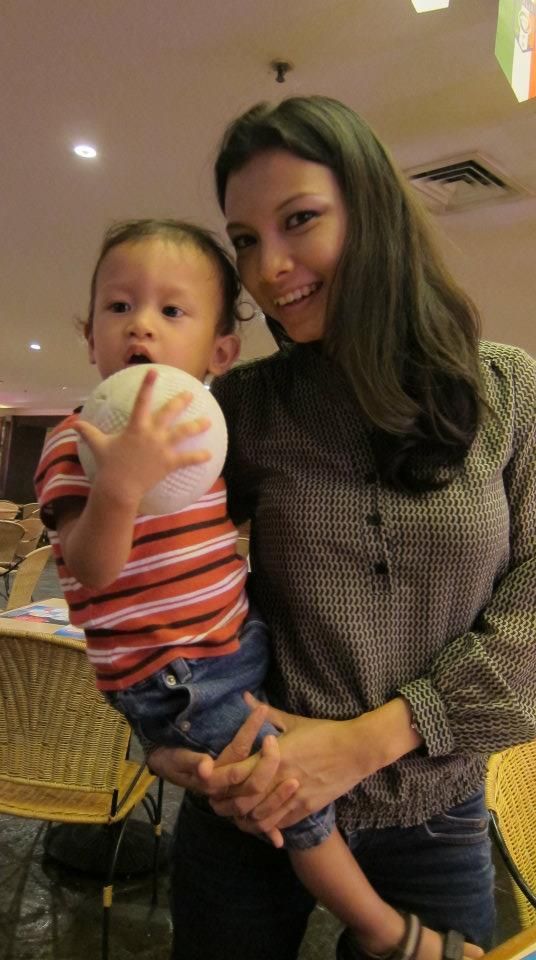 Lepas dinner, Ami kata kena bergerak ke destinasi lain. Jeng jeng jeng. Ingatkan dah sudah surprise nya. Maka meredah jem dalam KL lagi sekali, jem teruk sampai ke malam mungkin sebab Grand Prix. Jalan punya jalan punya jalan punya jalan.. Mengarah ke Ampang jalan lagi dan lagi dan lagi...
Tadaaaaaaa...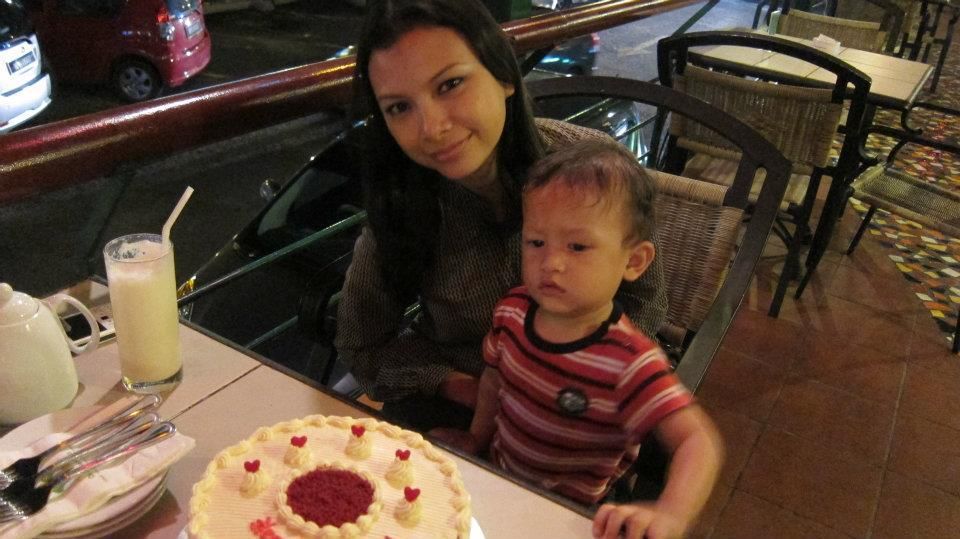 Kami sampai di De Palma Ampang. Aik, KL lagi... ;p Hehehe
Rupanya nak celebrate birthday kat sini pulak... The best part was, my best friend was there too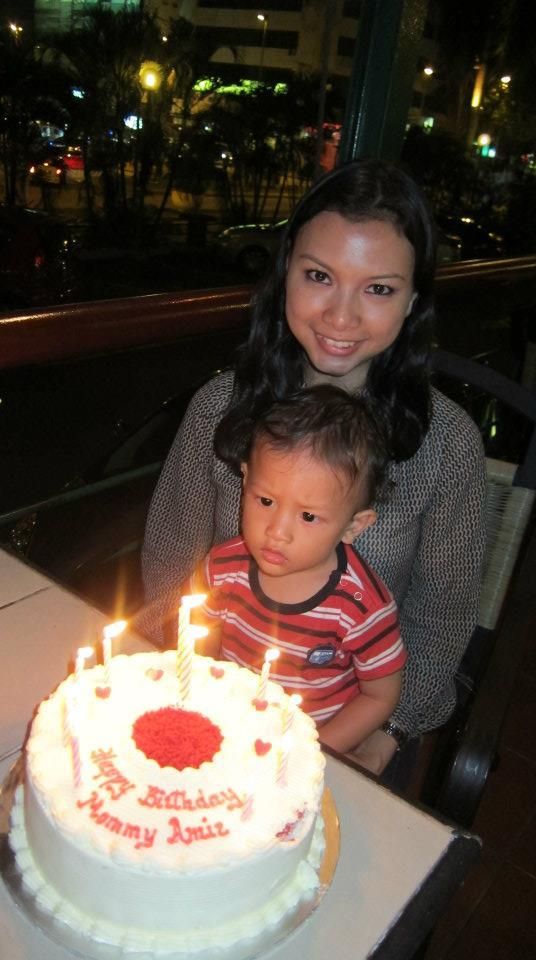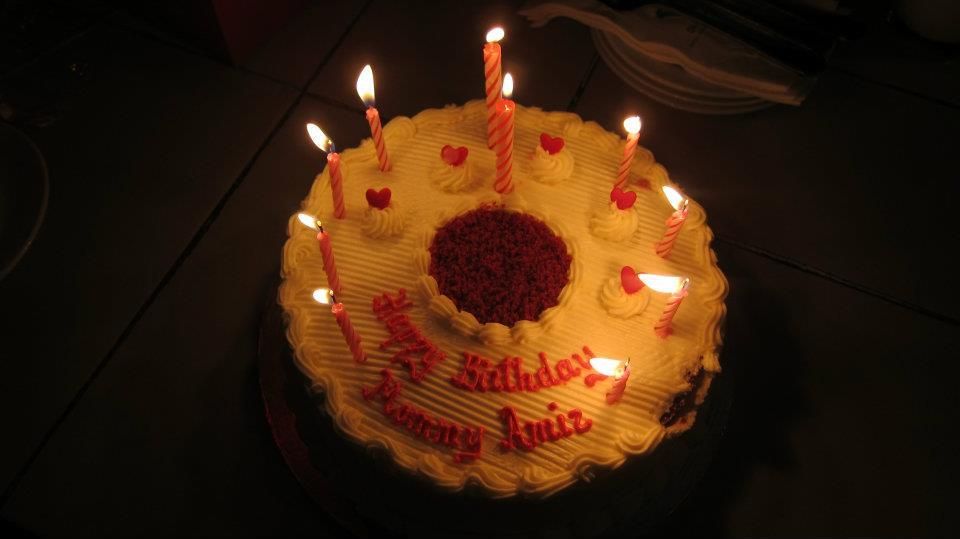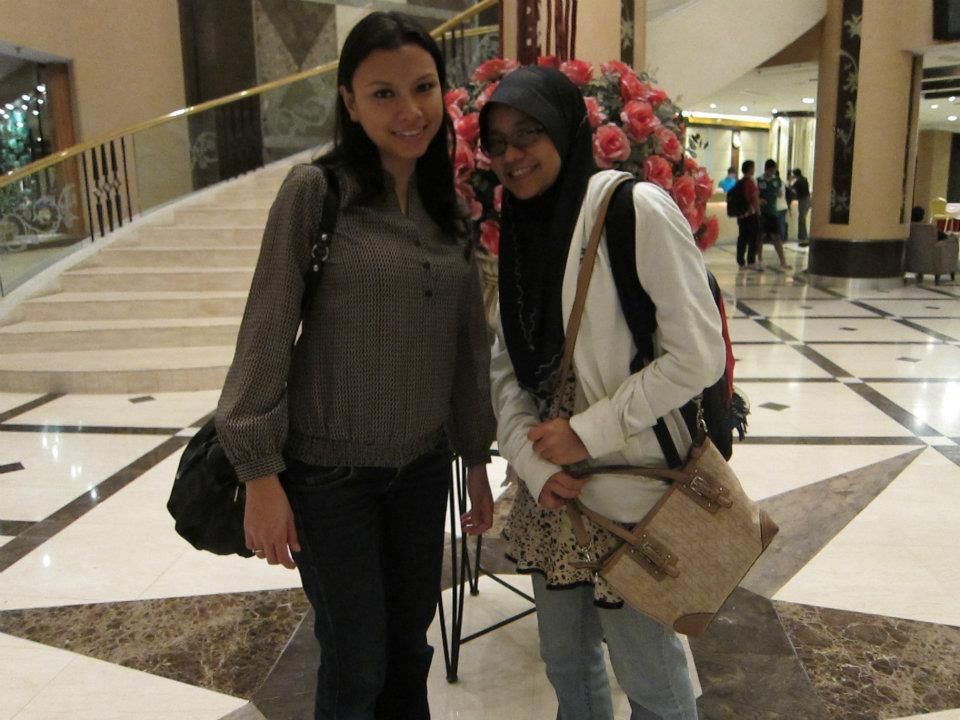 Maka kami ber-empat menyanyi dan meniup lilin bagai. Masa amat mencemburui, hari sudah pun tengah malam. Ke mana pula destinasi kami untuk bermalam malam ini?
Jalan punya jalan punya jalan punya jalan.. Mengarah ke mana pun aku tak perasan sebab hari dah malam, mata mengantuk pula jalan lagi dan lagi dan lagi...
Tadaaaaaaa...
"Kita tidur sini (Ancasa) malam ni" kata husband.
Ces, ingatkan kat luar KL hehehehehe
Amir yang rasmikan katil dulu, ceit
But, I don't mind :) That was more than special. Memang kena betul dengan tema 'Back to the future'
The next day, after breakfast, kami bertiga berjalan-jalan di Petaling Street.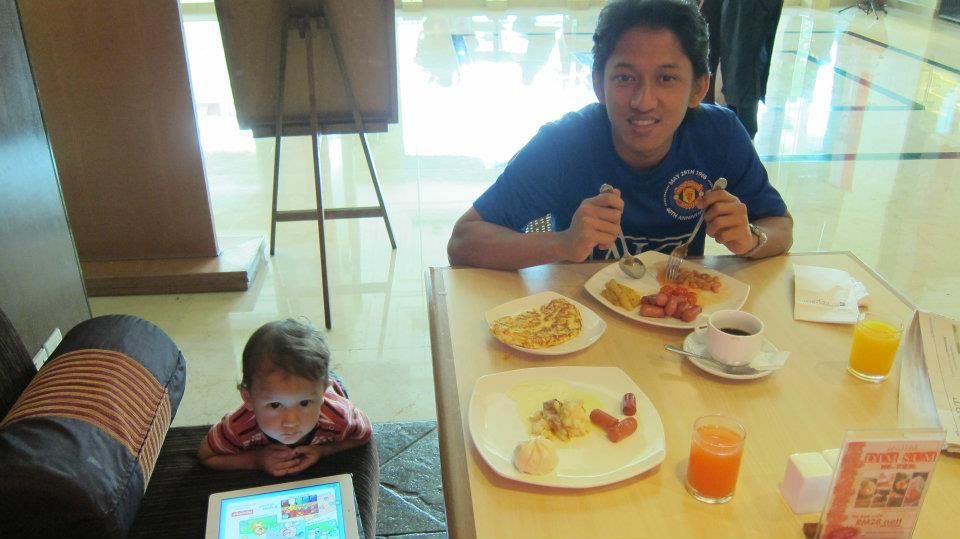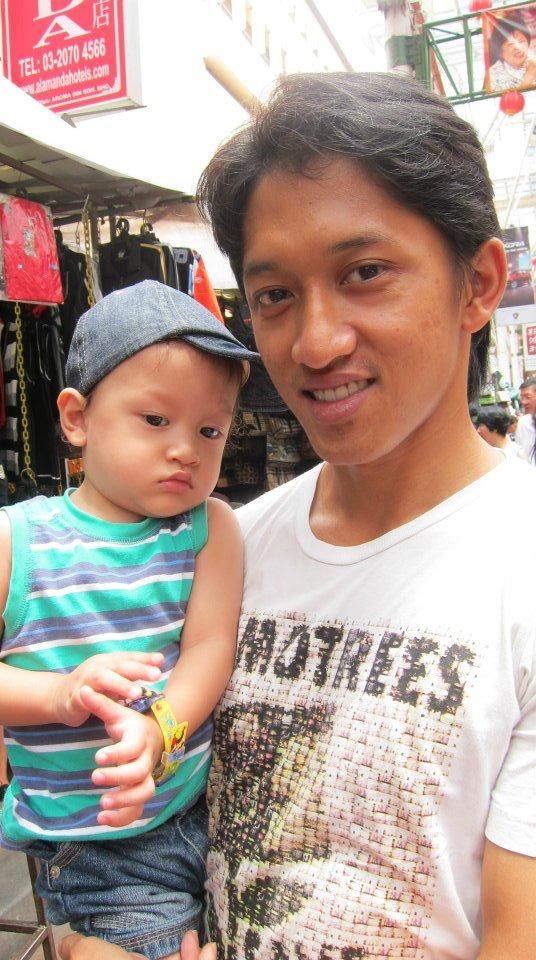 Disebabkan mommy and baba dah dapat jam baru, so this time kita belikan jam Amir pulak kat PS hihihi Amir kecik lagi, so okay la tu.. ;p
Dulu, Puduraya ni memang tempat kami berlegar-legar.. tunggu naik bas untuk balik ke Terengganu. Sementara tunggu bas, merata lah kami berjalan dalam / luar puduraya, ke Kotaraya juga. Memang banyak cerita kat sini.
Kalau balik KL je, kami mesti ke Petaling Street.. nak cari jam lah, kasut lah, bag lah... Yelah masa belajar, mana nak mampu beli barang branded kan, nak shopping kat KLCC apetah lagi so dapatlah pakai jam Guess, RM10. Kesimpulannya, acara dating kami dulu berkisar di Puduraya. Ami dari Kajang, naik bas sampai Pasar Seni. I pun dari Kuala Pilah naik bas sampai Pasar Seni juga.
Rasa macam tak percaya, 8 tahun yang lepas berdua ja kami jalan-jalan kat sini. Now dah bertiga :)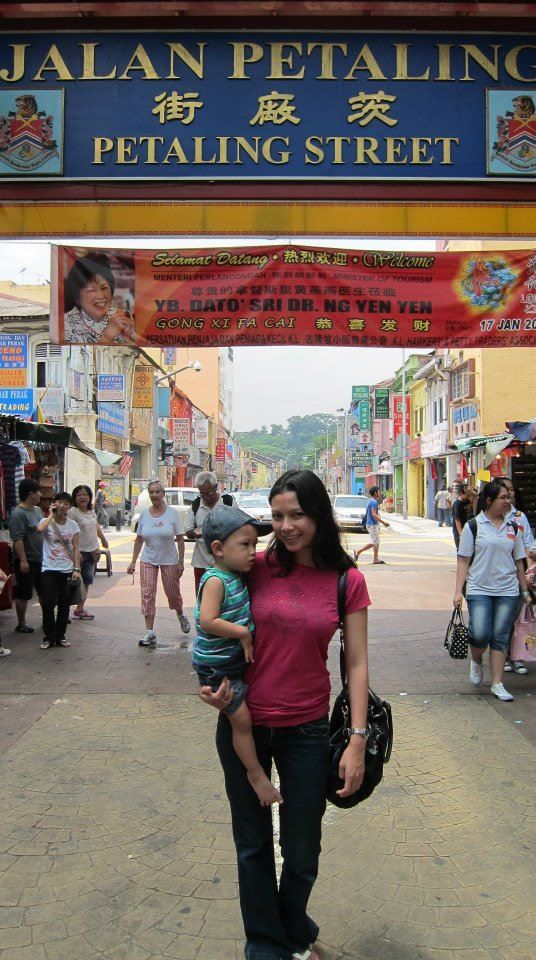 Beautiful.. beautiful birthday. Amir pun dah pandai nak nyanyi lagu Happy Birthday since birthday baba. Everytime nak suruh play video masa birthday baba dia. Pastu ajak mommy and baba nyanyi altogether. Tapi masa nyanyi lagu birthday yang betul2, did tercengang2 pulak. Lepas tu sibuk suruh orang nyanyi balik.
I'm blessed and I'm humbled to have a great husband, son, family and friends.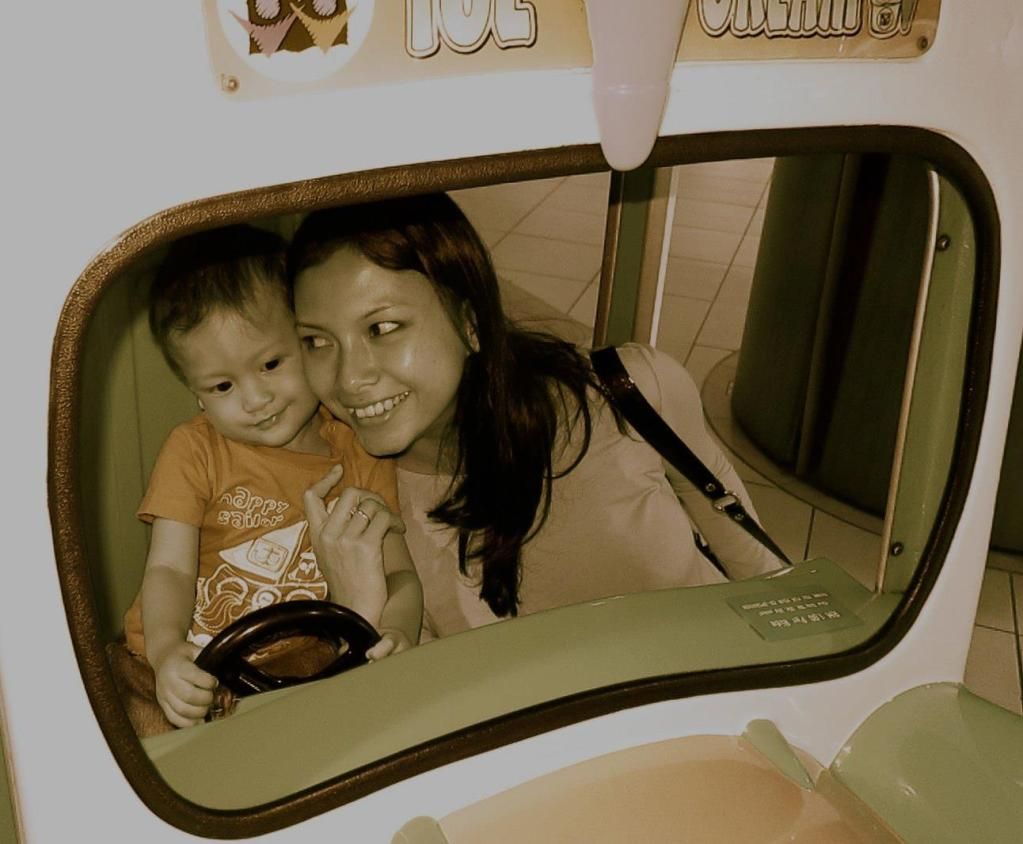 Love.