Bersempena dengan hari jadi Amir ke-21 bulan yang bakal menjelma 3 hari lagi, rasa terpanggil untuk post satu entry khas buat Amir mengenai satu isu yang sangat sensitif suatu masa dahulu, iaitu ...
Rambut.
Memang dari sejak lahir, rambut Amir haluuus sangat. Jangan kata rambut, bulu kening and bulu mata pun takde. In fact bulu kening tak berapa nak ada sampai sekarang.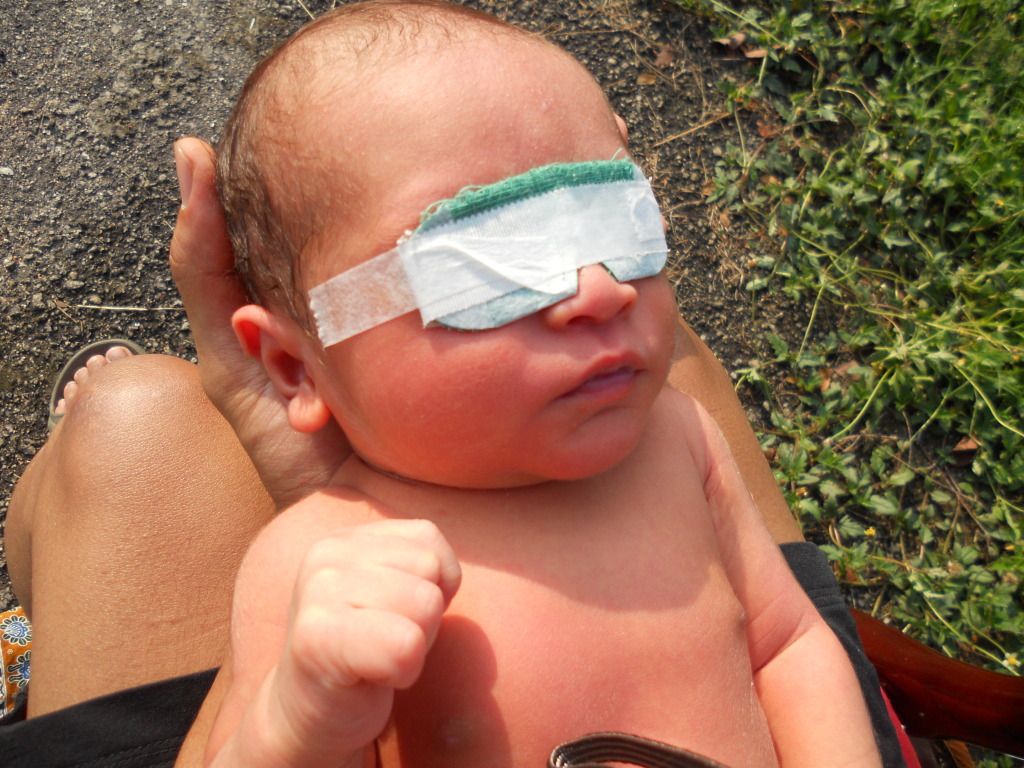 Newborn.
Mungkin normal la baby baru lahir, rambutnya tak lebat kan.. jadi kami pun tunggu la, tunggu punya tunggu.. Rambut yang di sebelah tepi nampak makin memanjang...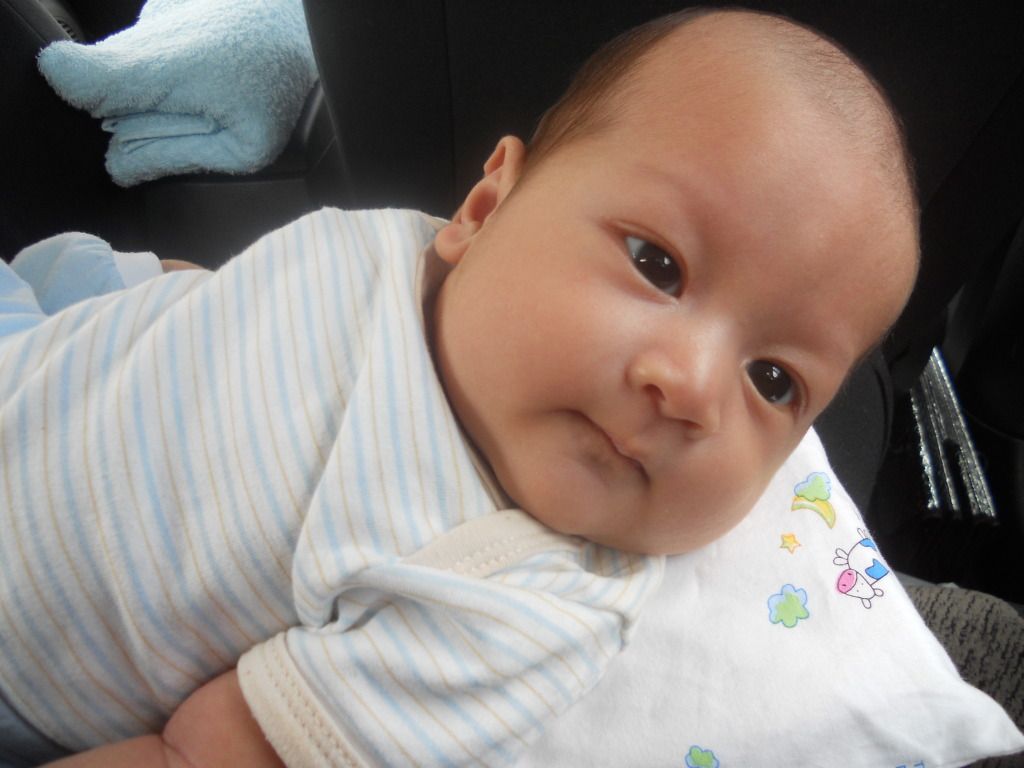 Ni masa Amir sebulan.
Tetapi, rambut sebelah atas yang semakin berkurang. Ah, sudah...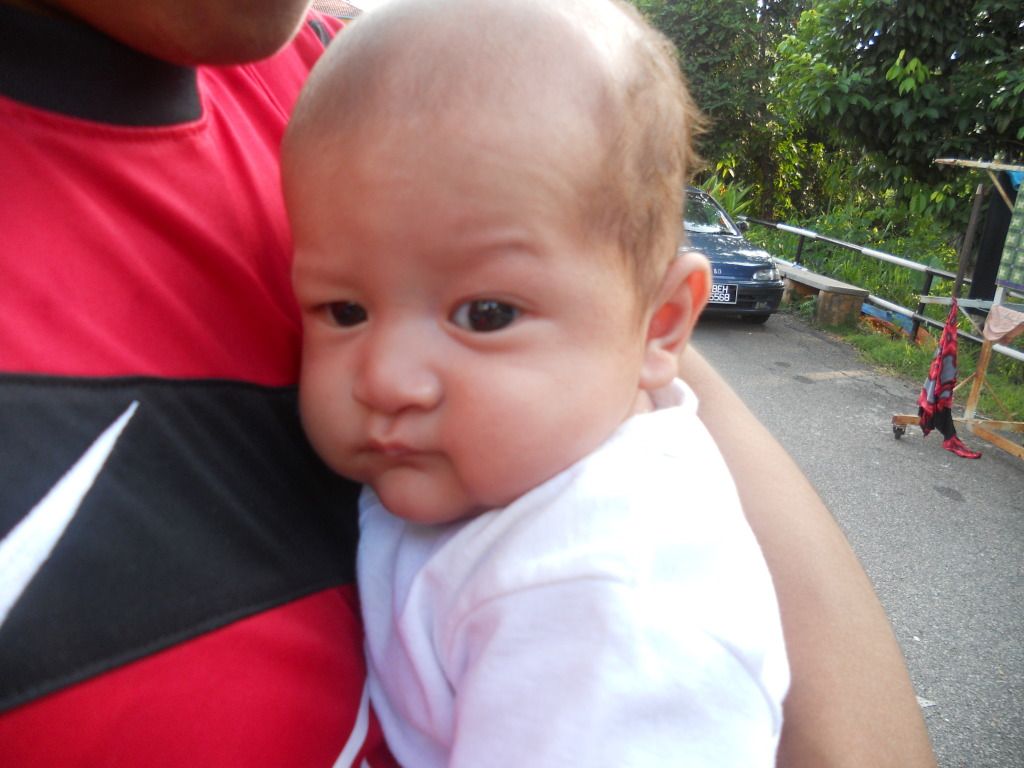 Dah macam Professor.
Masa Amir 2 bulan, ibu (babysitter Amir) volunteer nak cukur rambut Amir. Kata orang, kalau cukur lebih lebat rambut tu nanti.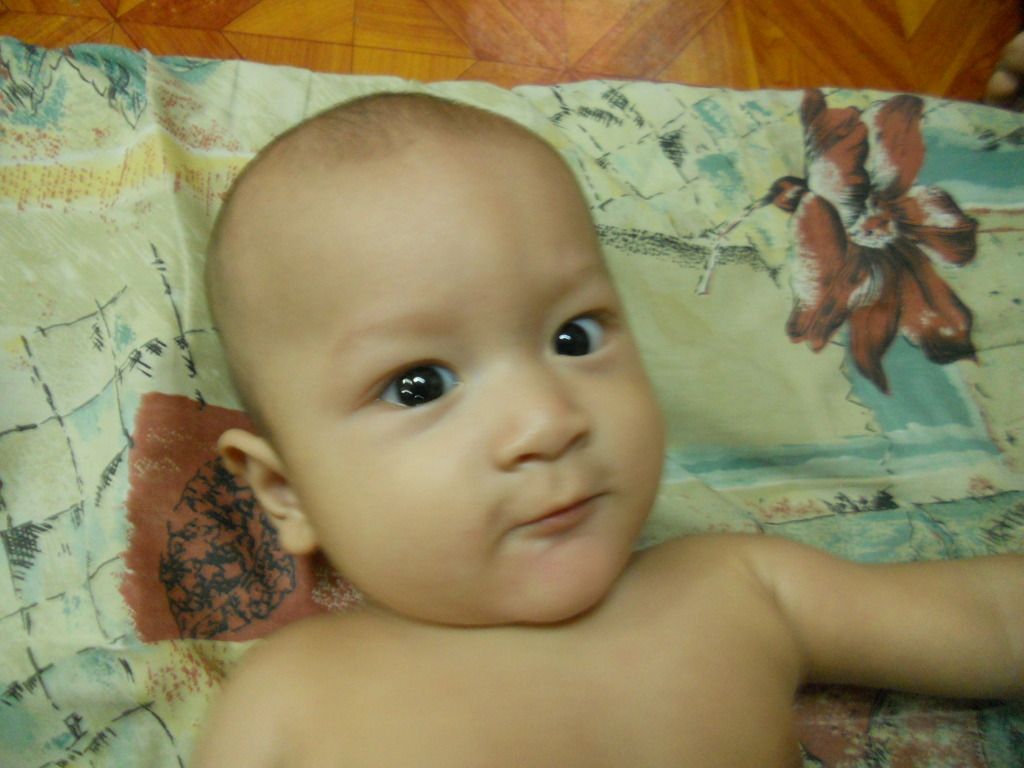 Amir dah get ready nak bercukur rambut.
Dan hasilnya ......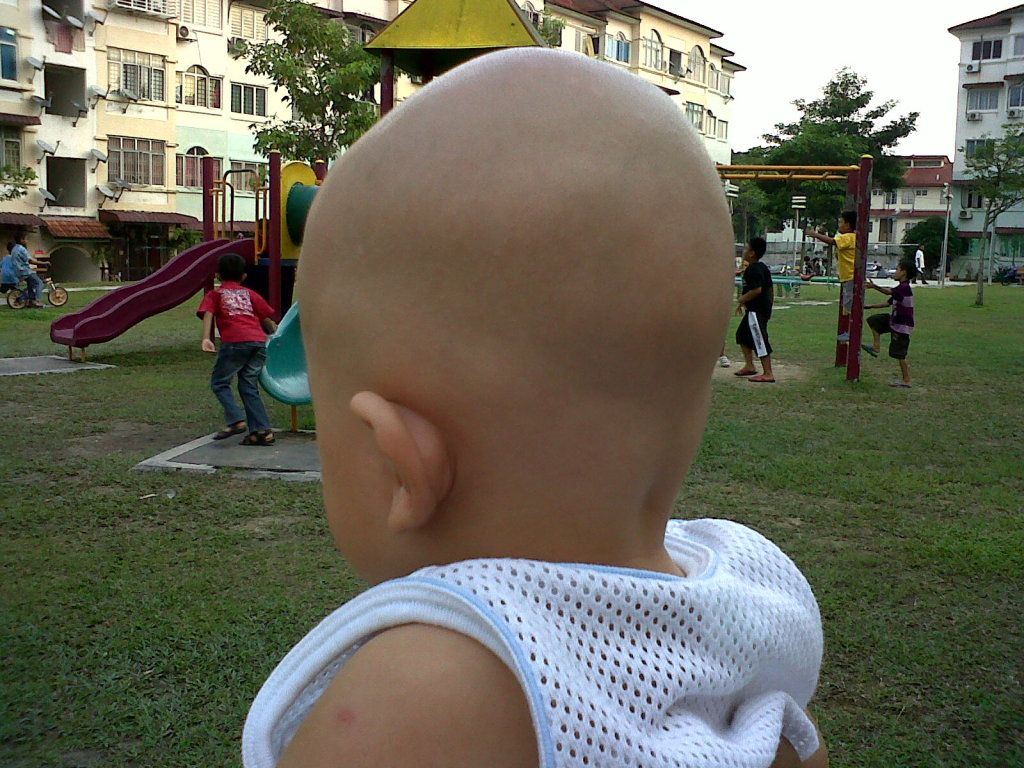 Licin dan flawless macam pakai SK-II.
So, dengan penuh harapan mommy tunggu rambut yang lebat akan tumbuh...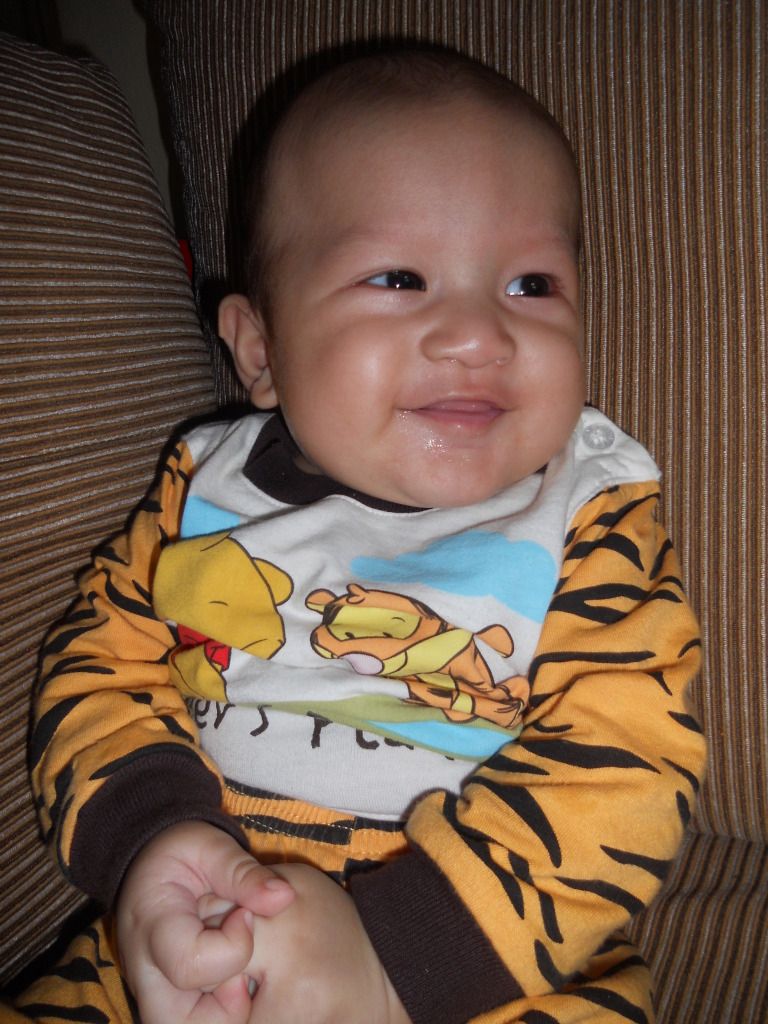 3 bulan: Sengeh, sengeh jugak... rambut mana?
Disebabkan, tak berapa nak tumbuh rambut si Amir.. kalau tumbuh pun macam malu-malu aje.. Kami cukur lagi sekali.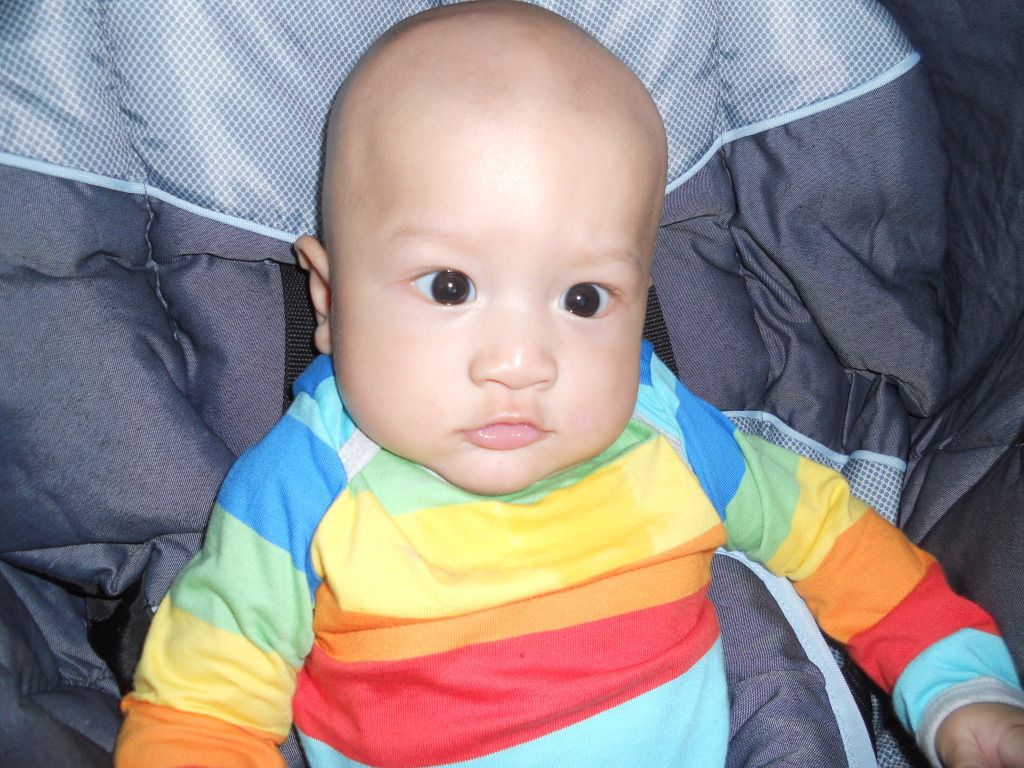 4 months: I'm back and bald!
Ada yang sarankan lebih afdal cukur 3 kali.. Maka kami ikutkan.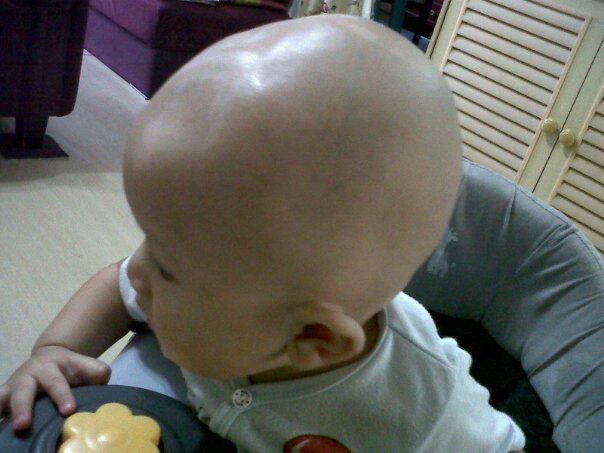 Dah jadi identiti Amir dikenali sebagai si botak. Selain botak, ada jugak gelar Amir
Lex Luthor
.. Hehe
5 bulan: Heh, Amir dah ada rambut! Atau 'bulu roma' di atas kepala.
Selepas kali ke-3 cukur, mommy pun dah tak rela kepala Amir dicukurkan lagi ;p Kita tunggu aje lah rambut Amir tumbuh bila-bila dia suka.
Sementara itu, kita pakai kan Amir topi.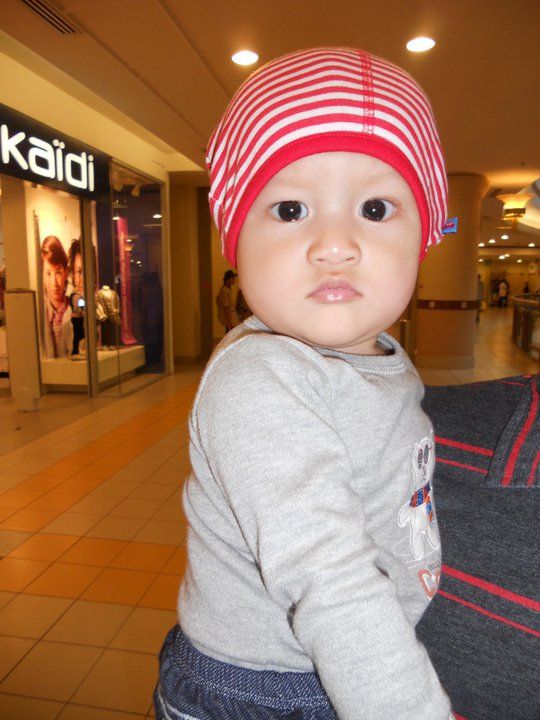 Eh, marah nampak?!
Penantian kami hampir berakhir, semasa umur Amir menjangkau satu tahun ...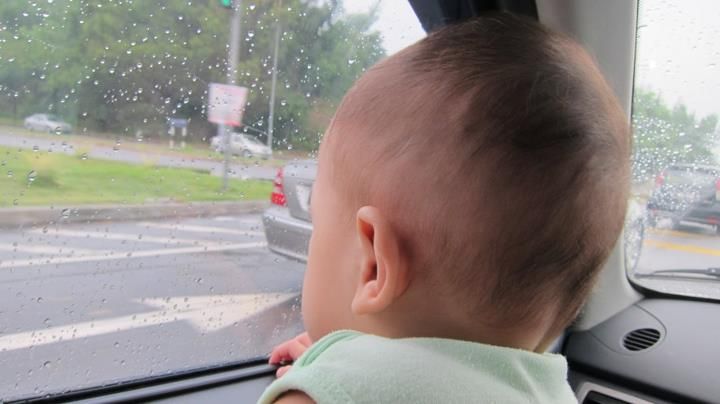 Ha, nampak tak? nampak tak? Weehuu!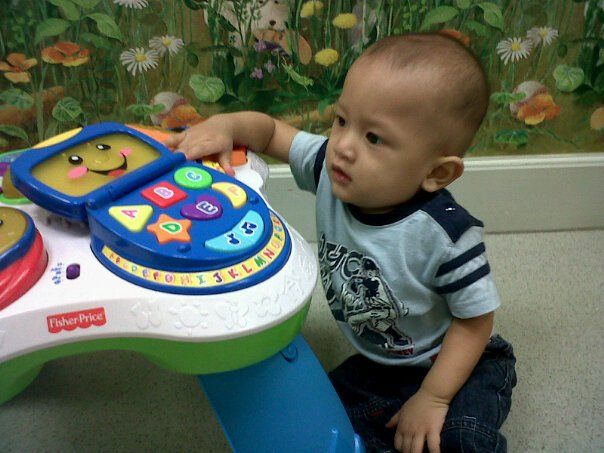 Eleh, kita pun ada rambut tau..
Bila dah setahun lebih, rambut pun makin panjang.. walaupun halus-halus.. kerinting kat hujung pulak tu.. Mommy sangat happy.........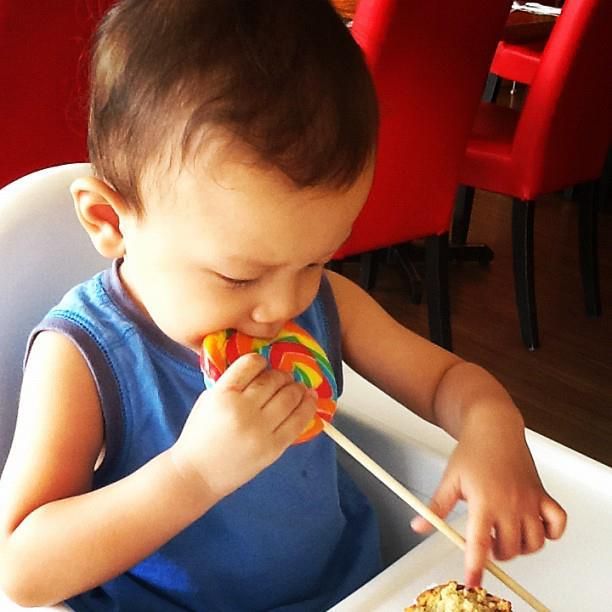 Sebab Amir ikut rambut mommy!! Saje-je letak gambar ni, kasi clear sikit perbezaan dgn baba dia ... ;p
The most recent ...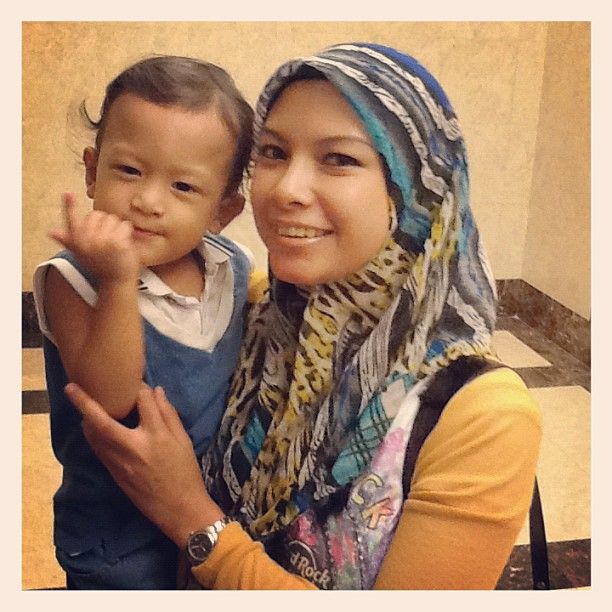 Cuma, mommy pening sikit je tengok rambut Amir bila baru bangun tidur. Gaya macam ada masalah negara.
p/s: 3 months away before Amir turns 2 years old.