Last weekend, kami ke Pulau Pinang. Lama dah tak menjejakkan kaki di Penang, last sekali mungkin 2008. Itupun sebab selalu kena outstation kat Penang.
Hari Jumaat, lepas kerja kami bertolak ke Penang, selain kami, mak cik, pak cik dan cousins pun ada. Selepas berhenti makan di Tapah, kemudian ambil adik di UTP, Gopeng, tak banyak pekara yang dapat direkod... mungkin sebab banyak kali terlelap, tapi buat-buat macam 'eh manada saya tidur, tengah teman Ami drive ni' Ngantuk gel!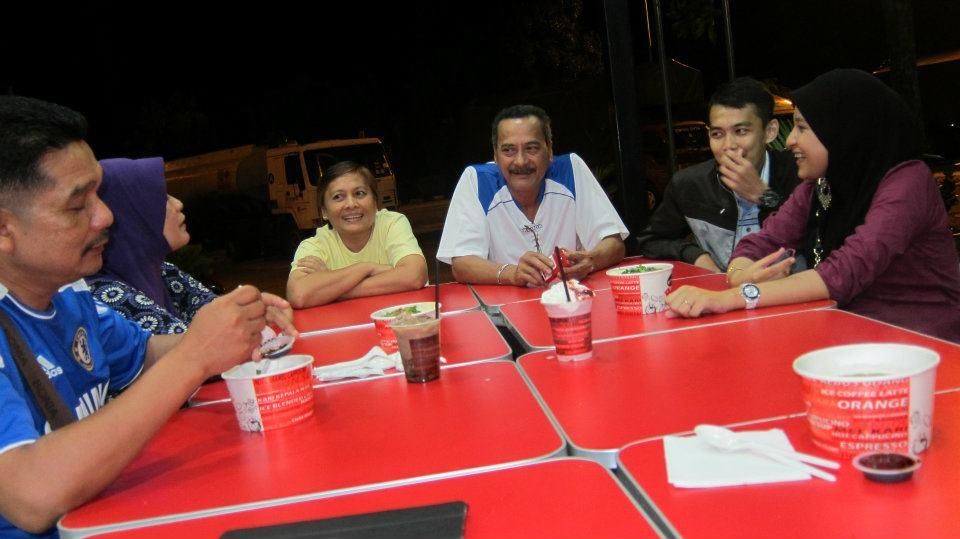 Sampai di Batu Feringghi pukul 12mlm. Amir yang dah elok2 tidur dari dalam kereta, sampai aja kat bilik terus terjaga. Sampai pukul 4.30am kot. Mommy and baba dah landing atas katil, dia sibuk kumbah bag la.. 'susun semula' barang-barang yang mommy dah susun dekat rak, main baling2 bedak kena muka mommy dan lain-lain.
Pagi esoknya, selepas sarapan kami bersiap-siap untuk ke majlis persandingan Joey dan isteri (
bukan Wati Elite tau
).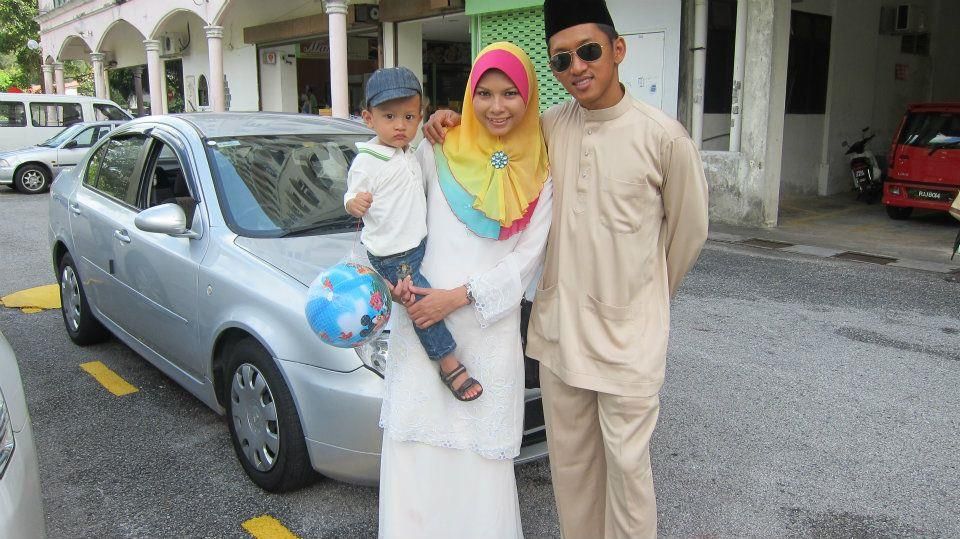 Paw Cik Ngah beli bola di Tapah.
Berpusing-pusing jugak nak cari lokasi persandingan di Restoran Nelayan, Batu Maung Bayan Lepas.
Keluarga belah lelaki.
Pengantin baru
Pengantin lama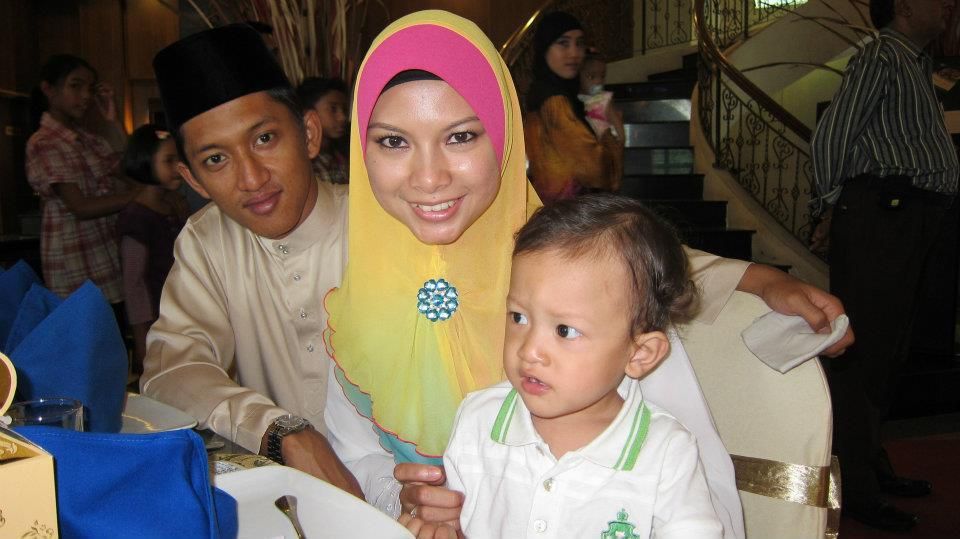 Familia..
Amir dan dua-pupunya. Satu-satunya kumbang diantara bunga-bunga.
Tapi sekuntum bunga ini juga menjadi pilihan hati Amir... Always! ;p
Untuk malam ke-2 di Penang, kami checked-in di Rainbow Paradise Batu Feringghi. Selepas selesai majlis, bergegas kami ke hotel.. satu pekara selesai, now cuti-cuti time!!
The view from our room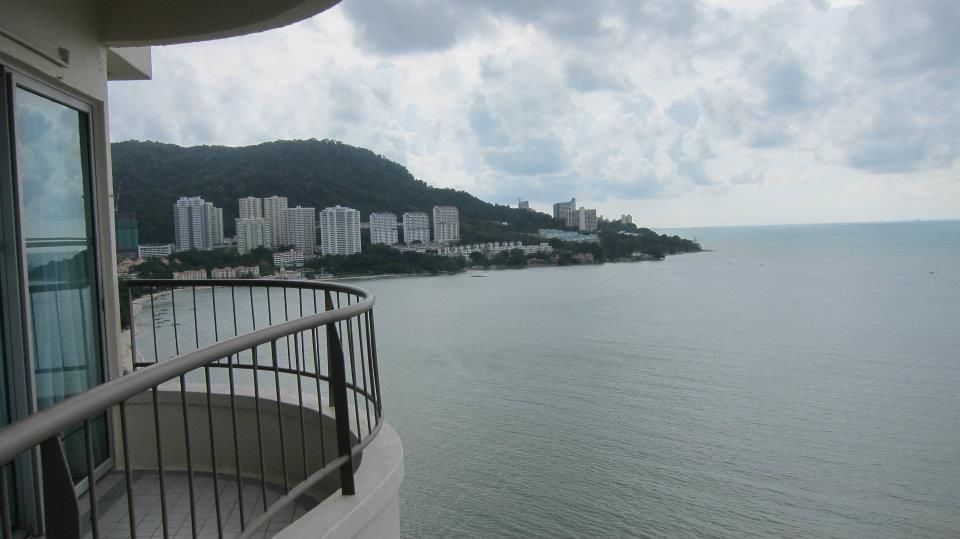 Petangnya pula, bermandi-manda di swimming pool dan bercanda di tepi pantai. Masa ni, Amir dah start cranky and batuk makin menjadi-jadi. Sigh. Kesian dia (dan mommy) tak dapat enjoy cuti.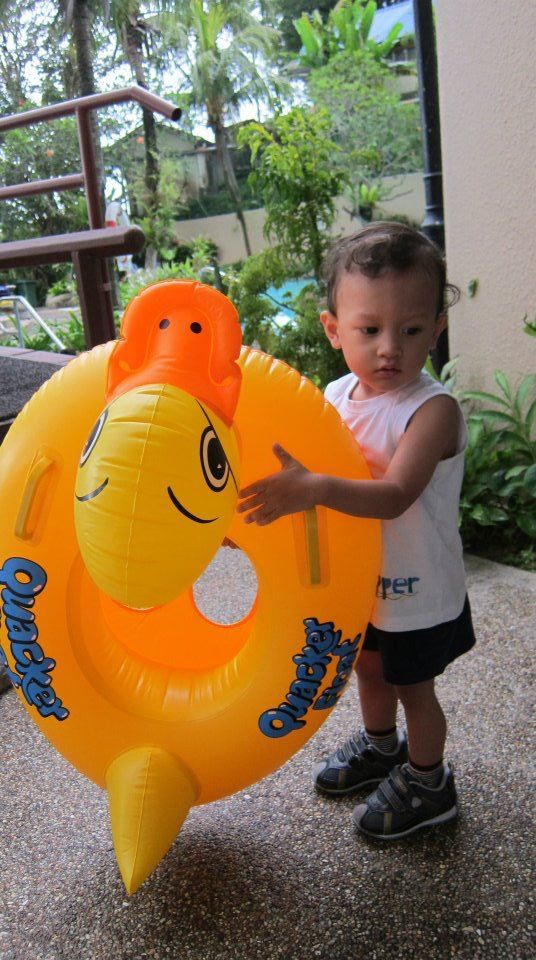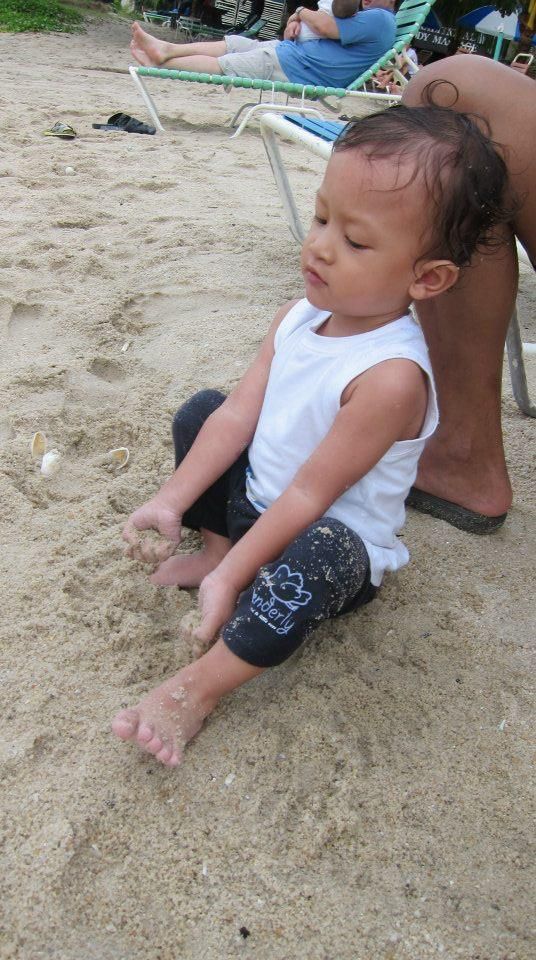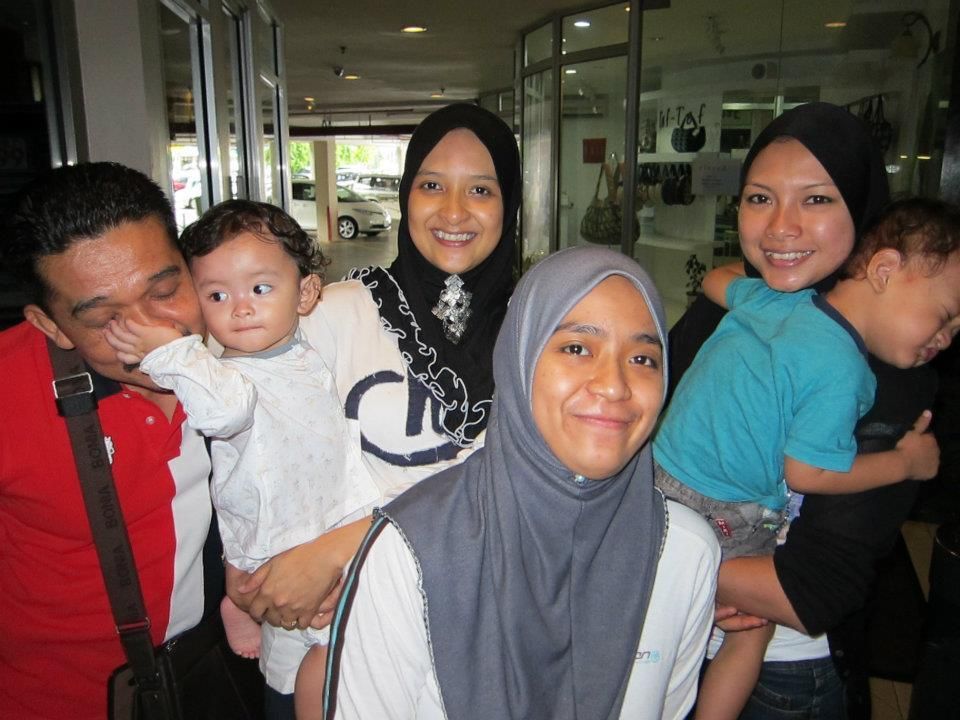 Me and my cousins. Actually masa time sekolah, kitaorang selalu pergi bercuti sama-sama. After many years, ini lah baru dapat berkumpul and bercuti sama-sama again.
Malamnya kami makan di Padang Kota Lama. Then ke Hard Rock, menambah collection baju. Amir got his first HR t-shirt. It was already midnight, rushing sampai tak ambil gambar langsung. Apekah? Kene pergi lagi sekali ni.. Hehe baba, pls take note.
Keesokkan harinya, kesihatan Amir lebih merisaukan huhu Badan dia kejap2 panas, batuk dia dan mommy berlawan-lawan.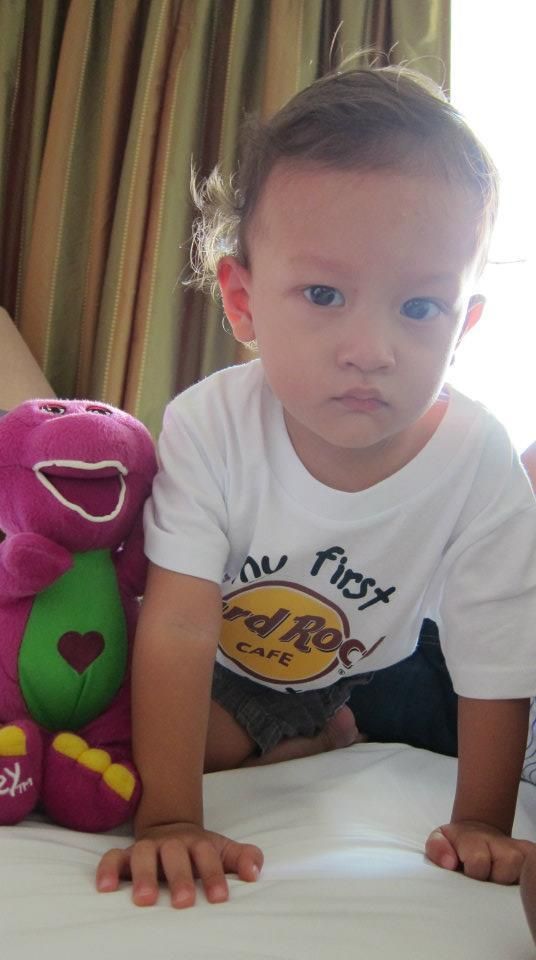 Muka pun cembeng manjang...
Selepas check-out, sebelum berangkat pulang.. kami pekena nasi kandaq sat. Then kami bawak kereta naik ferry.. Weeee..
Penang I'm in love!
Bye Penang, nanti cheq mai lagi noh!!
Sampai je KL, Ahad petang, terus ke GP buat ke-3 kalinya untuk dapatkan reference letter nak bawak Amir pergi KPJ. Doctor yang check Amir hari itu (not our favorite doctor), dia kata lungs Amir ok, clear, takde bunyi apa-apa. Mungkin tak perlu warded, katanya.
The next day, Isnin. Kami bawak jumpa paed di KPJ, Dr Asmuni. Dia kata memang tak dengar bunyi apa2 dari lungs Amir, tapi kena challenge dengan
nebulizer
(neb) untuk tahu samada takde bunyi itu disebabkan mmg tak ada apa2 atau lungs dah penuh / blocked by phlegm. Maka, kami turun ke emergency untuk bagi neb. Bila naik atas dan check semula lepas ambil neb, doc dapat dengar bunyi tapi tersekat-sekat. Oleh itu, yang takde bunyi tadi disebabkan, berkemungkinan phlegm has blocked his airways. So paed minta Amir warded untuk regular neb, physio and phlegm suction (ugh!)
Kalau dengar Amir batuk pun kita tau ada phlegm, doc di GP sangat confident ye.
Another 'trip' after Penang, 3 hari 2 malam di KPJ Kajang. (Happy Mother's Day, Mommy!)
Mula-mula sampai kat ward, kemain happy.. ada abang kat bed sebelah rajin melayan dia.
Because he didn't know what it takes to stay at hospital... Regular neb, makan ubat.. tengah tidur pun kena kejut untuk ubat dan gas.. physio and phlegm suction..
Ini hasil dia... Muka stress hi hi hi
Kesian Amir anak bujang mommy sorang.. Tapi sebab lama sangat dengan mommy, dari Jumaat sampai Rabu mommy jaga Amir, langsung tak berenggang.. minggu ni bukan main susah nak tinggalkan dengan babysitter.
Pagi tadi je, Amir bersungguh-sungguh menangis, baba pujuk pun tak nak. Berlari cari mommy dalam bilik.
Malam tadi, baba ambil Amir dari rumah babysitter, one floor up. Mommy saja tunggu kat rumah. Masa tengah turun tangga sampai lah dah dalam rumah Amir sibuk panggil 'my.. my.. my.. my..'
Aduhai. Manjanya.
Mungkinkan Mommy yang belum ready dan akan menangis bila Amir ke sekolah nanti?