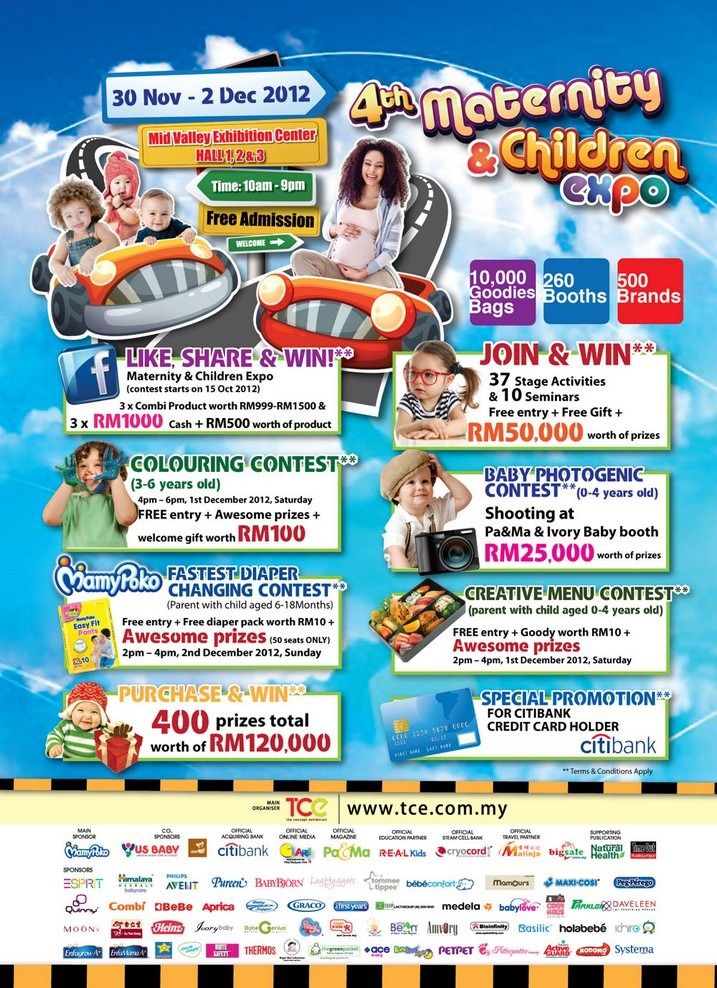 Semalam (Jumaat) berkesempatan pergi menziarahi expo ni. My tricks kalau nak pergi expo macamni, pagi jumaat pukul 10am dah terpacak. Malas nak bersesak dan selalunya pukul 10 masih selesa nak berjalan, pukul 12 je dah ramai orang datang.
Walaubagaimanapun semalam, ada meeting dengan supervisor dulu di UM, ambil masa sikit.. pukul 11 baru sampai di area MidValley. Nak masuk parking je dah start jem, especially dekat Zon A, B dan C. Standard. Parking kat zon mereka itu juga sudah penuh. Mujur Zon H and G masa ada free bays, 100 lebih katanya. Tapi bila dah masuk parking, naik sampai ke atas sekali.. PENUH! Kereta-kereta pulak dah stuck kat atas tu. Mujur, sampai je kereta depan saya nak tunggu turn turun semula.. which is kitaorang dah tunggu turn dekat 15-20 minit, pak guard datang and buka barrier ke arah zon H dari zon G.
Alhamdulillah. Terus dapat parking. Rezeki ibu mengandung, walaupun pakcik kat depan and abang dekat belakang tak mengandung, pun dapat juga.
Booth apa yang ada? Semua booth yang common ada kat expo pasti akan ada di sana jua. Kedai-kedai baju, especially yang exist online tu. Booth Mamypoko, Lampien, Medela, Graco, Grolier, Pureen, Avent, Babylove, Kasih Ibu, Dynas -DnA pun ada, Esprit and many many more. Sila refer participating booths seperti di dalam rajah di bawah.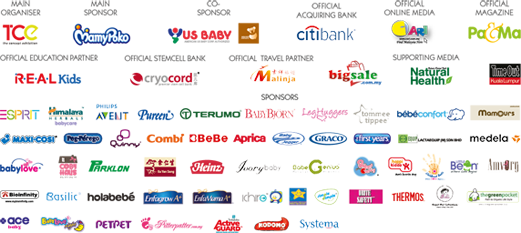 Actually, kalini tak perlu beli banyak barang as compare to Amir dulu. So ada booth tertentu aje lah I boleh review, tak menyinggah setiap booth macam dulu.

Ada 4 hall yang menempatkan exhibitor ni. I bermula dengan hall paling hadapan, sebelah kiri. Terus nampak MamyPoko. Ingat nak beli lah diaper dia sebab murah gila.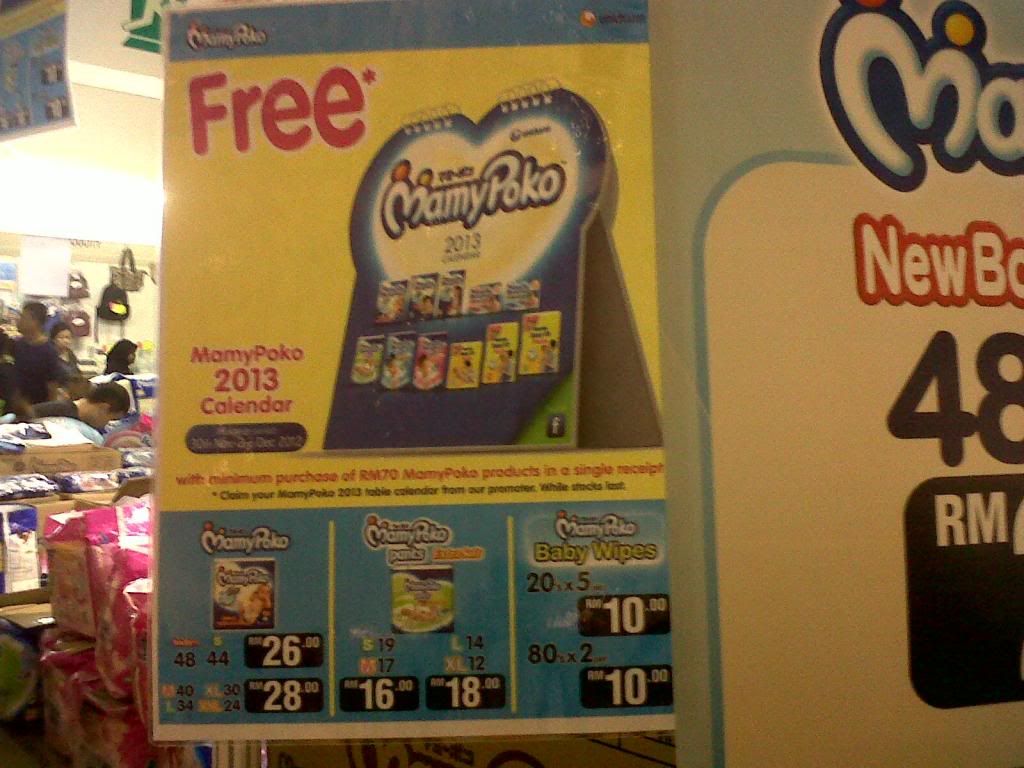 Tapi, Q pun panjang gila.. Tak larat kot nak tunggu. Sebab tulah kene sampai tepat pukul 10am! Tsk. Tsk.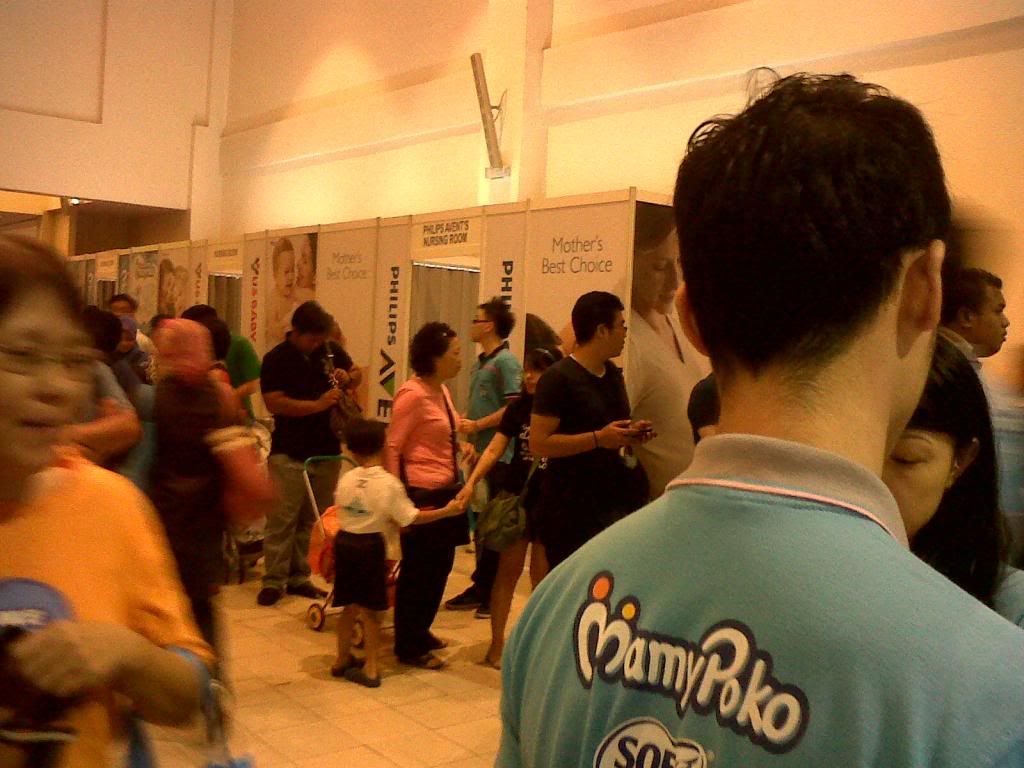 Maka, beralih lah ke booth sebelah yang jual botol Avent,
Kinderdijk Sdn Bhd. Harga memang lebih murah dari biasa. So I grab la bottle for newborn, 125ml ada 3 kesemuanya.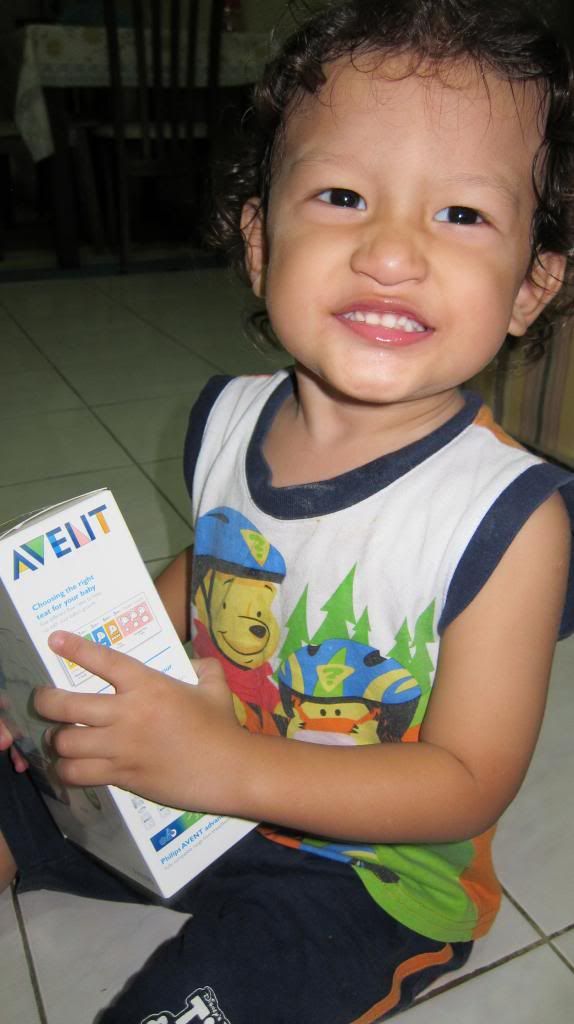 Abang baby kata, itu botol yuyu dia.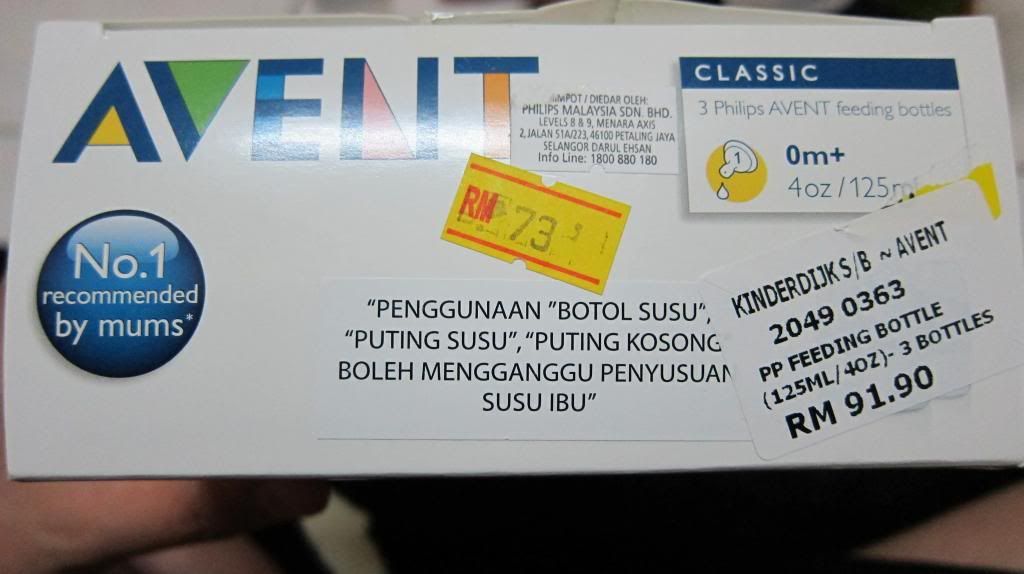 NP: RM91.90. After discount RM73.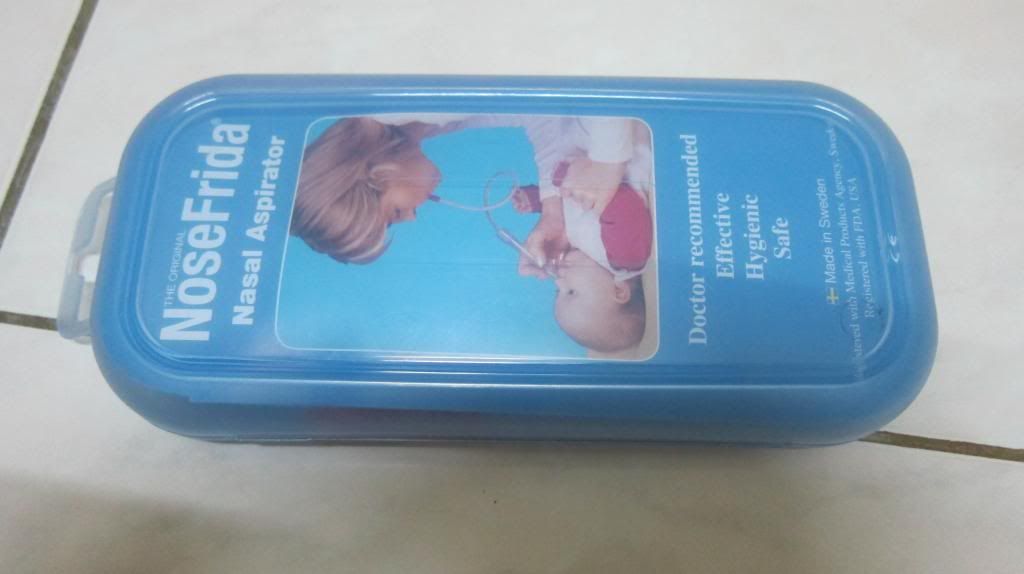 RM39. Penting ni bagi saya. Dulu tak tau macamana nak keluarkan flu dari hidung Amir. Beli yang macam peneyedut pakai tangan, macam tak jalan je. Nak sedut pakai mulut sendiri.... Hmmm. Sebaik ada benda ni hehehehe
Dah selesai dekat booth sebelah kanan Mamypoko, then I went to sebelah kiri pulak. Actually booth baju baby, ada pulak baju berharga RM10 brand Carter's, Just one year. Maka, ambil lah selai dua.
Yang color kuning tu ada 3 pieces - termasuk romper dekat belakang tu. So rasanya berbaloi la. Cuma saiz yang ada 3 months. Yang blue color ada sampai 24 months.
Okay selesai, now jalan ke depan sikit jumpa pulak satu kedai ni jual blanket, pillow and soft toy ( 1 packaging) for RM25.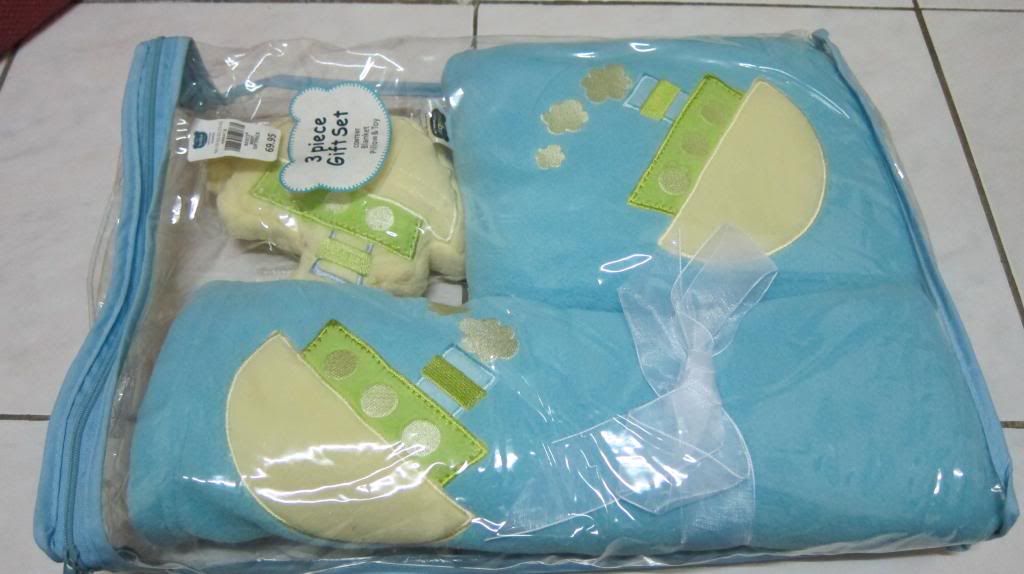 Clearance set. Packaging dah buruk sikit, tapi quality blanket dia is decent. NP: RM59.
Itu ajelah hasil rembatan di hall 3 dan 4. Now pergi ke opposite hall pulak. For me, tak banyak benda nak beli so cepat ajelah pusing dalam satu hall tu.
Apa yang menariknya dekat hall lagi satu, ada Pureen. Booth mereka consider besar jugak. So kebanyakkan barang sememangnya ada discount like baju etc. Since baju dah banyak, I beli keperluan lain lah...
Towel. RM12.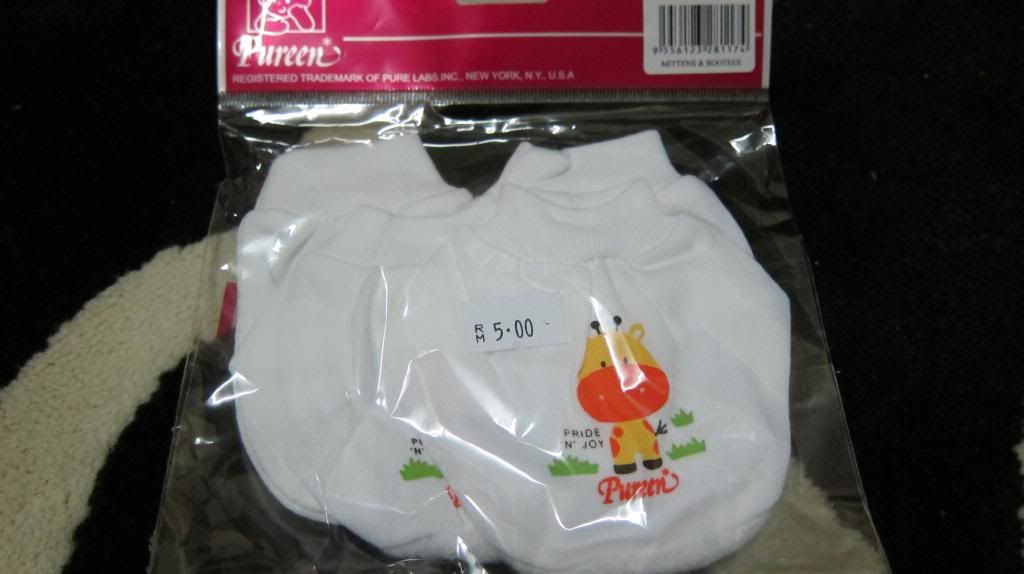 Mittens and booties. RM5.
Dan lain-lain ....
Enfagrow pun ada buat promotion. Amir pun dah kuat minum susu botol sekarang and he's consuming Enfagrow A+ step 3. Twin pack for 1.3kg ialah RM78. Ini adalah MURAH! So far paling murah ialah RM81.xx dekat 99 Speedmart. Atau ada di kedai sensei tapi tak tau le sensei yang mana kan...
Promotion diorang, beli 3 dapat free box macam dalam gambar dekat bawah ....
Kalau beli 4, dapat box + bag ada wheel..
Nampak tak kepala Amir di belakang kotak susu? Setiap entry takkan boleh lari daripada dia!
Anyway, EnfaMama pun murah.. Sekotak I beli tu just for RM20, kalau dalam tin which is 900g kalau tak silap is RM56.

So itu ajelah I berkesempatan untuk review. Sebab lepas di booth Enfagrow, terpaksa mengangkut 3x1.3kg susu plus barang-barang yang dah dibeli awal-awal, perut pulak dah lapar, I decided to call it a day!

For me, it's worth to go especially memang nak cari something. That something for sure harga lebih murah dari biasa.


Enjoy shopping!!!


Okay, last one.. kasi enterframe sikit big brother and big mommy..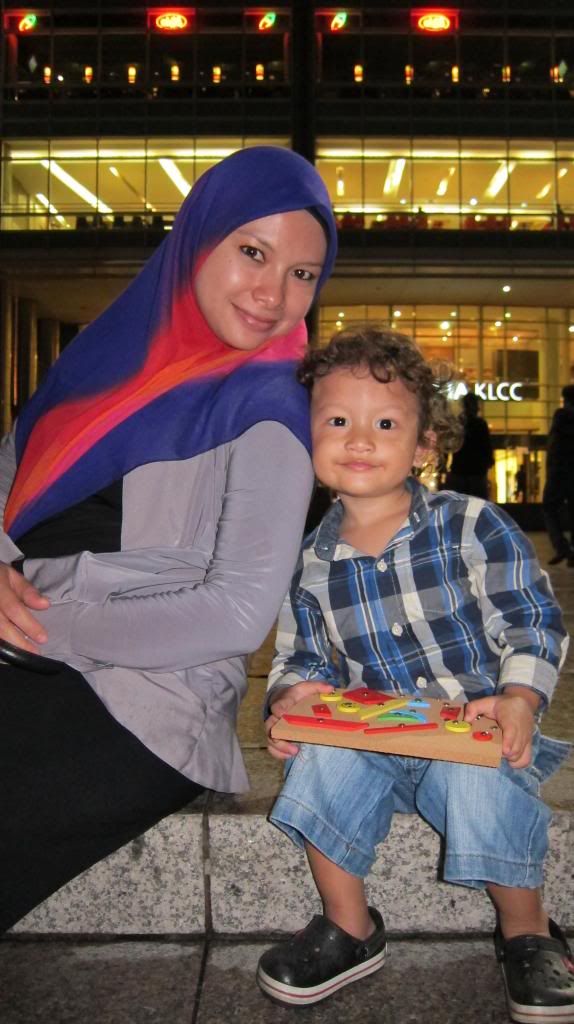 Yelah, kedua-dua dah besar. Huhu for mommy.