22 weeks down, 18 more to go!
I've been quiet silent for weeks. Ada banyak cerita tapi tak berapa banyak masa ...
I'm reaching the 6th month of my pregnancy in 2 weeks time. Time really flies baby! Kalau dulu asyik counting days, now asyik terlupa dah berapa bulan. Don't I really care about my pregnancy this time? I do care, a lot. But all of us has to sacrifice now that we have more commitments. Banyak beza aktiviti masa pregnant berbanding Amir, of course tidak bermaksud Amir dapat lebih attention compare to my 2nd baby, Amir sendiri banyak sacrifice.. bila mommy kata mommy penat, mommy suruh stop n*n*n (masih lagi bf, tapi boleh berkompromi), dah tak boleh panjat2 mommy so on and so forth. Now, mommy pun dah kurang membaca, konon masih ingatlah apa dah baca dulu ;p kurang cari reference but thanks to myself sebab rajin post entry dulu, maka search info kat blog sendiri aja.
Bukan aktiviti je berbeza, 'karenah' pregnancy kalini pun jauh berbeza (itulah dia bajet dapat girl ;p )
Dari awal pregnancy, takde sickness atau symptom lain yang sewaktu dengannya adalah kurang. Salah satu sebab kadang2 tak perasan diri sendiri pregnant. Minum susu pun malas.. Hehehe Tapi still ambil supplement macam biasa, sekurang-kurangnya .... Kalau compare 2nd baby's measurement masa scan dengan Amir dulu, sedikit berbeza. 2nd baby measurement tepat-tepat aje, Amir dulu selalunya advance 2 weeks. Maka, Ami 'salahkan' saya tak minum susu. Huh. Tapi, badan mommy tak la chubby macam dulu... Weeeeee.... Ami, sila gembira baca ayat ini.
Dulu, sebab concern sangat dan naif pasal pregnancy hehe jadi sanggup pergi checkup private dan KK, kejap-kejap ada checkup sebab ada dua tempat. Sekarang, kalau boleh pun nak jugak, but time doesn't permits me to do so. Ya, faktor utama berbezanya aktiviti dulu dan sekarang adalah sebab busy.
Tapi, sayang mommy pada kamu dan kamu tidak ada beza. Mungkin Amir ialah 'you were planned' dan adik Amir ialah 'you were surprise' but both of you were made with true love. You are a beautiful and perfect surprise. (Anyway, surprise la sangat.. we knew it but just can't confirm so soon hihi)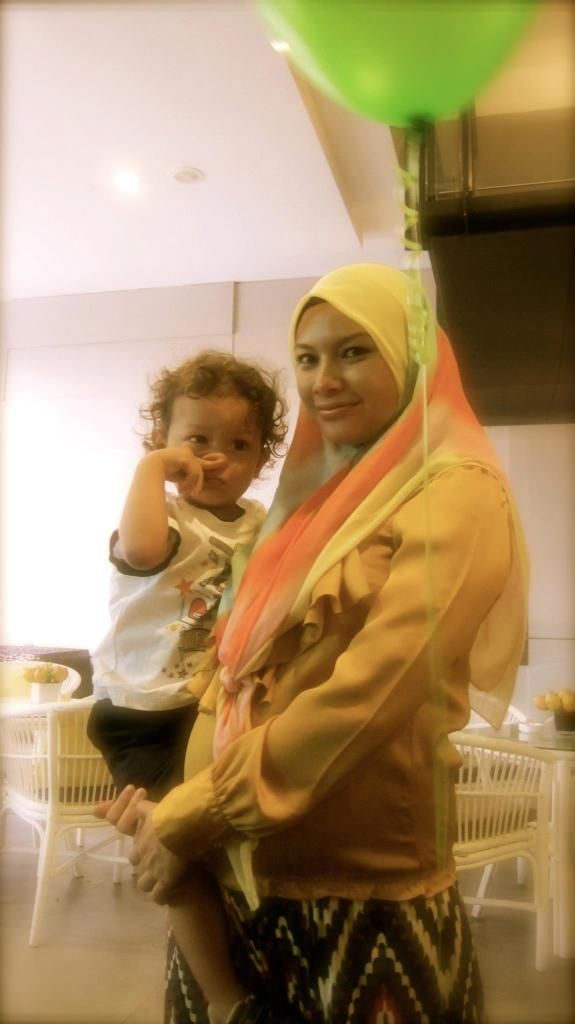 Walaupun tak berapa counting days tapi tetap tak sabar nak deliver, nak setel down with my husband and children, nak sort out everything supaya my kids dapat hidup selesa. Dan tak sabar nak tengok gaya Amir pulak jadi abang...


Preparation pun not much on baby items. Especially kemungkinan we are expecting boy, jadi beli la a few baju newborn baru untuk baby. Amir punya dulu dah bagi2 pada cousin and my adik. Untungnya pregnancy kalini, sebab ada Year End Sale lah.. Christmas sale lah.. Memang best dan berbaloi-baloi lah..

Contoh: Debenhams sekarang tengah Autumn sale sampai 11hb, dapatlah beli sleepsuits baby harga murah gile, 1 sleepsuit is worth RM10. Tapi tak banyak option and dah banyak habis. I bought at Lot 10, bila pergi dekat the Curve langsung takde.

Mothercare pun ada sale sekarang, tapi sleepsuit dia sale 20% je kot so still mahal. Cuma I bought perineum gel. Kalini nak try teknik ni pulak nak avoid tear, ada baca banyak cerita which I didn't know masa first pregnancy. Kalau xde tear alangkah bagusnya ......




Abang? Kemain manja lagi ada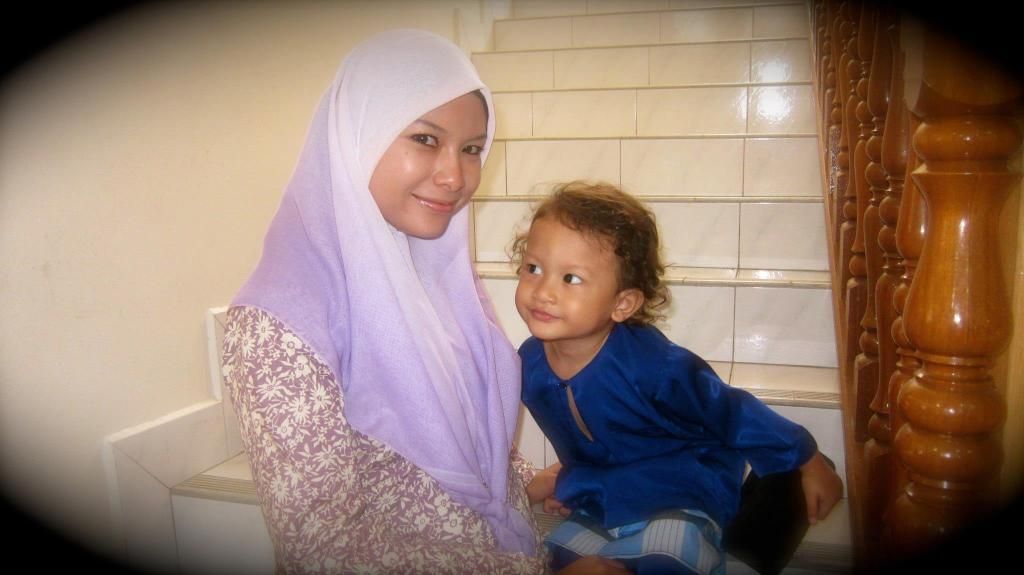 Speaking about Amir ... (Entry mesti ada pasal dia.. dia dan dia lagi)
Last Aidiladha, kami buat lah birthday celebration dengan family in laws. Kebetulan Amir's birthday bulan 9, adam's birthday in October and Amelia's in Nov so kita buat sekali.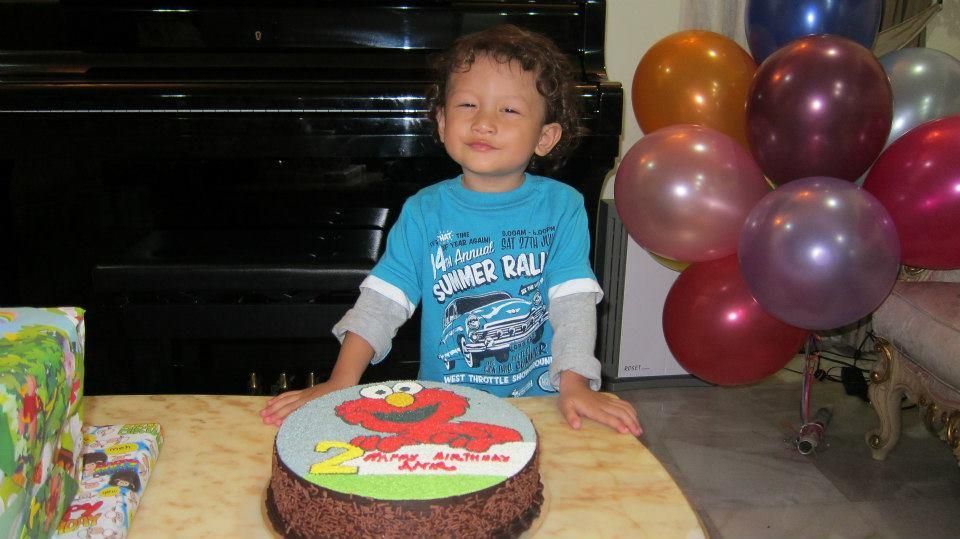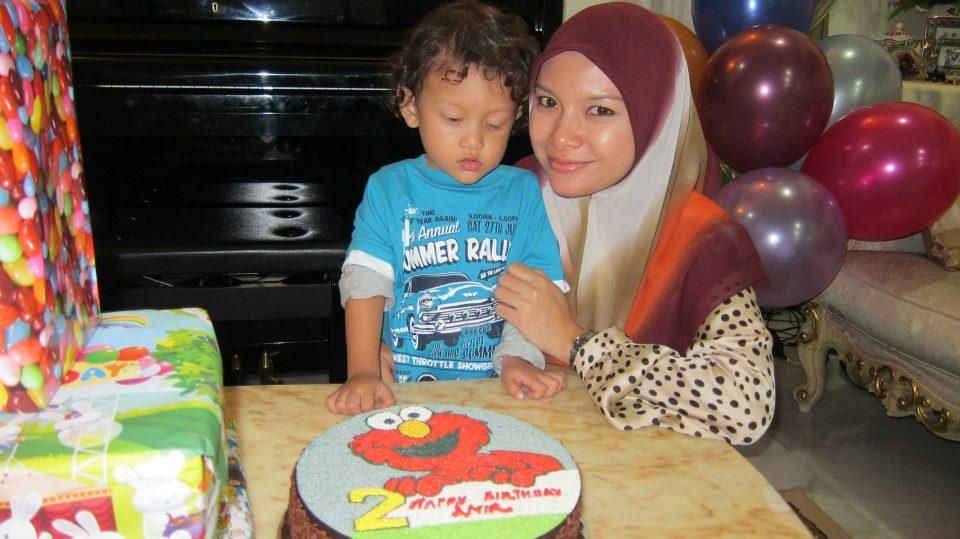 IKLAN:
Cake tu tempah dari
Garden Cakes & Cookies
(nama fb). Yang buat cake itu ialah my ex-colleague punya parent. Parent? Yes, her parent. Mak dia bake cake, ayah dia buat decoration. Sweet gila okeh! Mereka bukan cake. Rasanya cukup, soft tak macam sesetengah cake di kedai mungkin sebab ni home made. Surprisingly, mama saya yang tak suka sangat makan benda manis2 pun puji cake dia sebab tak terlalu manis and some other compliments from our family members. Harga adalah berpatutan, 1.5kg ada decoration = RM65 sahaja. So far, cake birthday kami semua tempah dari sini. Untuk sedap dimakan, i prefer cake yang tak fancy, tapi for the purpose of taking picture, kita buatlah decoration sikit. Creamnya pun sedap dimakan. Boleh bagi gambar apapun, InsyaAllah dia boleh buat. Cekidout fb mereka.
Thanks to baba, belikan Amir present.. I'm a junior Enginner!
Okay, tajuk entry je pregnancy.. semua cerita sampai ke cake pun ada.


Di mana kita tadi? Jadi, saya tak sabar nak tunggu Isnin minggu satu lagi sebab dah hampir 2 bulan tak checkup sebab Prof Hashim pergi haji. Isnin minggu depan saya tak sabar jugak, cuti seminggu dan akan ada anniversary trip! Weehuuu..
Pejam celik, dah hampir 3 tahun kami bernikah (1 Muharram), now expecting for 2nd baby. Ami yang 9 tahun dahulu saya kenal, pujuk awek pun tak tau.. Huh! 9 tahun lalu Ami ngorat saya walaupun muka minah ni basi gile berlagak gangster haha But look like we made it. Alhamdulillah.
(Dah cerita anniversary dia pulak, please take note tajuk pregnancy eh ....)
Till then.