Parenthood Expo 2012 is happening now at Exhibition Hall, MidValley Megamall.
Tepat jam 10, mommy Amir dah terpacak di MidValley ;p Kalau nak pergi expo ni, mmg good idea kalau pergi pagi Jumaat (1st day). Orang tak ramai, senang nak cari parking.. nak pusing 2-3 kali dalam hall tu pun boleh.
Basically booth apa yang ada sama jugak lah macam expo2 sebelum ni, untung-untung boleh lah jumpa barang yang worth untuk dibeli.
Tak shopping banyak pun, saja survey2.. Tapi mesti ada hasil tangkapan punya.. ;p
Seluar BabyGear untuk Amir - RM15. Brand ni selalu ada di Mom's care.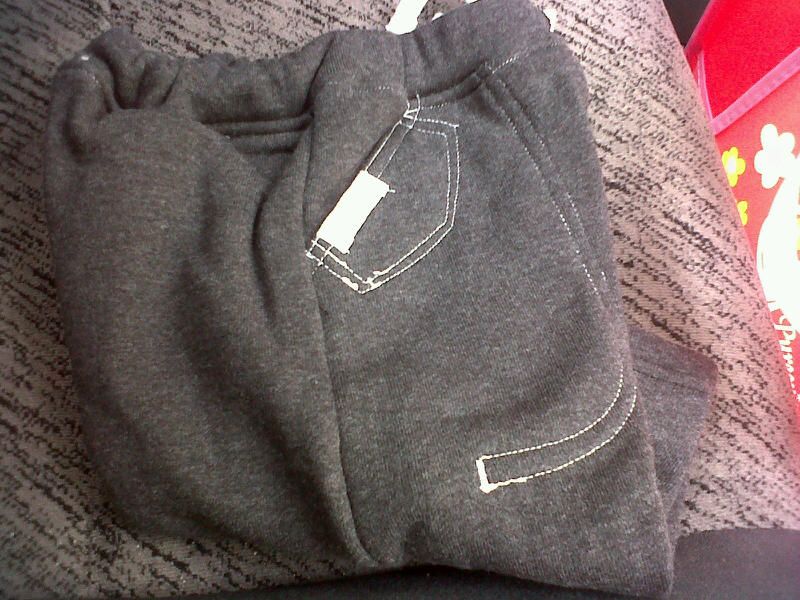 Cloth Diaper from Cutiemam shop with 2 inserts - RM20 (NP: RM30)
Ada banyak yang ada corak, somehow I like yang plain jugak.. Tak fancy sangat ;)
Barut for baby - RM6 per piece and I bought 5 pieces for RM25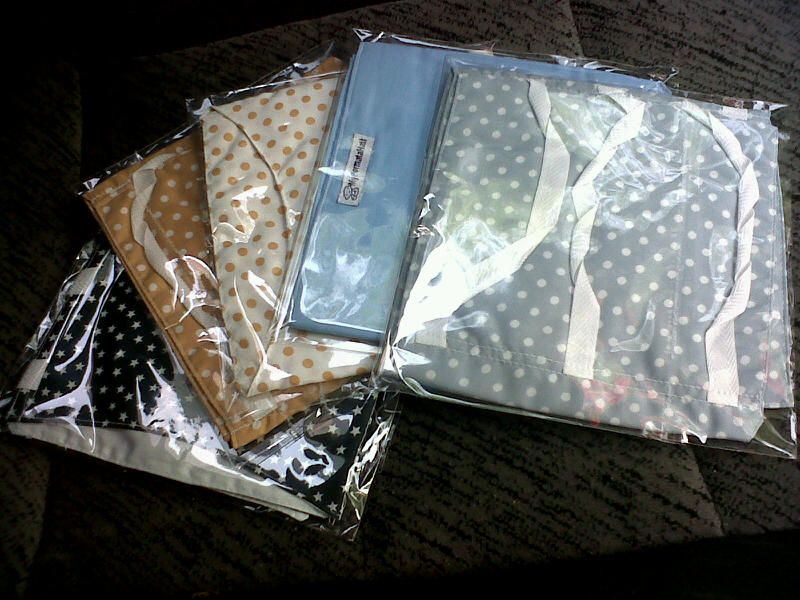 Dulu masa Amir, bersungguh-sungguh cari kain yang coraknya comel-comel, jumpa lah dekat Nagoya tapi design was very limited. Lepas tu sibuk cari tailor, ade kedai malas nak layan jahit barut. Ada satu kedai dia boleh jahitkan, upah jahit aje RM5 sekeping.
Nah, beli je yang ni senang. Macam-macam design ada. Baru la ni saya jumpa ada jual dah siap. Kalau nak beli online, ada satu blog menjual barut, bendung etc -->
http://mybabycomel.blogspot.com/
Kemudian tolong shopping baju newborn untuk my adik ipar, she's going to deliver in September. Hah, sambil-sambil ambil feel shopping baju newborn.
Masa Amir dulu, baju newborn dia pun saya shopping di expo tapi brand Fiffy, around RM5 per piece. Tapi tadi tengok, baju - RM6, seluar - RM8. Mahal sikit dari dulu tapi still okay. Tapi kebanyakkan design dia plain color sahajalah. Kain pun nipis aje.
Then terjumpa pulak brand Purren, sepasang baju RM15 (lebih kurang). Tapi corak dia comel-comel lagi... Nah grab some for my brother, untung-untung dia simpan elok-elok, boleh paw balik baju ni...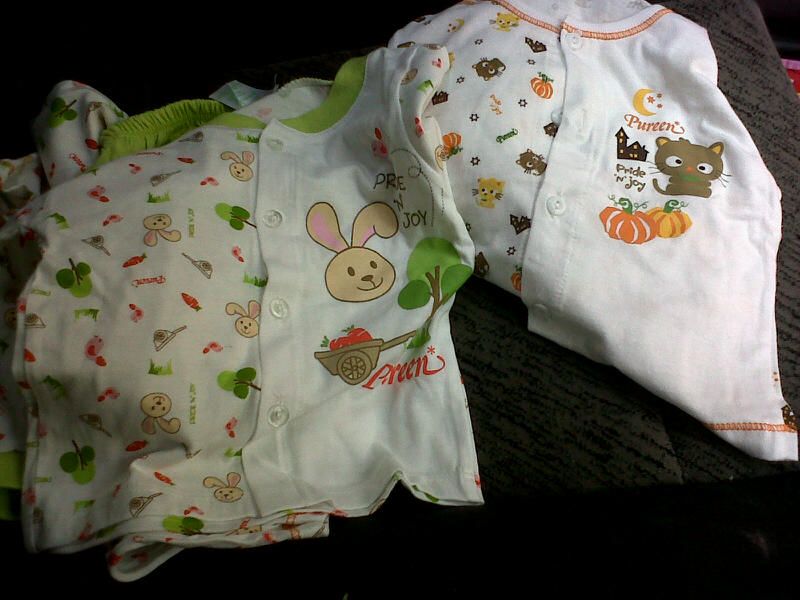 Yang plain macam ni, RM10 sahaja sepasang.
Selain yang ini banyak lagi lah yang ada. Antara yang menarik tadi, ada 2 kedai yang jual Medela breastpump dengan harga yang murah jugak lah... discounted 200-300, depends which type. Tapi, belum plan nak beli lagi. Maybe next time.
Okay, sesiap yang plan nak pergi ENJOY!