PhD
Ni tak lah berapa new commitment. Tapi selagi tak habis, akan ada aje lah commitment-commitment baru. Pejam celik, pejam celik dah hampir setahun sambung belajar. Now, tengah semester break barulah rasa kehidupan seperti orang normal. Start bulan 9, kehidupan akan jadi abnormal semula. Mujur ada 1 subject sahaja next semester. Tapi, dah kena bersedia untuk proposal defence end of next semester. Dan juga submit proposal for MOSTI grant. Ah, cakap pasal dia ni memang takkan habis.
Job Promotion: A New Position
InsyaAllah, setelah setahun di tempat kerja ni, starting from August akan hold profile baru. Here comes greater responsibility. Walaupun ada sedikit rasa ragu, study lagi.. family lagi.. current workload lagi.. But I take this as an opportunity. Selain study, career development pun penting juga. So ya, I'm planning to take up this role - walaupun lepas ni tak taulah berapa haywirenya life lepas ni.
A Special Project
Memandangkan life sudah cukup gila dengan adanya commitments di atas, bila orang bertanya 'Bila nak tambah lagi?' membuatkan kami fikir 2-3 kali. Siapa tak nak anak lagikan, tapi kita kena lah ukur baju di badan sendiri. Bukan tak nak, tapi mungkin later - itulah yang kami fikir-fikirkan. Tambahan lagi, kami berdua fulltime bekerja dan belajar! Fulltime parent too.. Especially me, bila tengok Amir dah besar.. rasa nak sangat-sangat baby. Tapi yang sedihnya, saya rasa saya tidak mampu. Bayangkan dengan sickness, sakit pingang, kaki dan seluruh badan, mengeheret diri ke tempat kerja.. kelas.. meeting supervisor.. seminar. Ah! Tak mampu rasanya.
Pernah sekali buat UPT, sebab period overdue. Hati ni berdebar-debar rasa nak menangis, berharap 'belum ada' lagi sebab memang saya takkan mampu handle. Mujur, negative.
Both my husband's supervisor dan supervisor saya kata - SUSAH SUAMI ISTERI BUAT PhD.
Ada contoh diberi - suami isteri bercerai sebab PhD. I actually appreciate mereka sangat concern dengan situasi kami, dan cuba memberi gambaran sebenar PhD journey. Tapi itu bukan kata-kata semangat yang kami perlukan. Dan kami tidak buat keputusan untuk sambung belajar sebab kami rasa ia adalah FUN macam pergi jalan-jalan di Sabah atau Langkawi.
Dan once pernah bertanya pada supervisor 'Do you have kids while doing your PhD?'
He replied 'Yes, but I don't add'
Seriously, risau jugak kalau pregnant apalah perception dia nanti towards my work.
Ayah pun pesan, kalau boleh planning dulu. Again, ayah obviously concern pasal anaknya. Tapi buat PhD bukan macam degree, in terms of, ia lebih flexible dan bukan wajib. Perhaps maksud ayah tunggu later-later la baru fikir pasal second child. Okay, noted.
Ni lagi buat saya risau, kalau pregnant ni macamanalah nak convince ayah yang I akan boleh cope with all the commitments. Sebab I pun tak mampu nak convince myself hehehe.. Tapi itu lah ayah saya, suka buat rule yang sangat susah buat saya. Macam dulu, ayah buat rule tak boleh pakai seluar jeans, nanti jadi mcm setan ;p Hahahaha Indeed, lawak gila bila ingat.
But deep down, honestly, I want a baby. When? I don't know. Mahu atau tidak mahu baby, adalah keputusan bersama. Saya perlu respect keputusan Ami jua. Ada masa we'are certain that we still have to continue planning, ada masa hey I want a baby now! I mean now! Now! <--- ini bukan 'we' kot, it's just me! Hehehe
All this while we don't really have to worry much about planning, since still bf, period pun tak betul lagi. If x period, buat UPT ----> mesti negative (Phew!).
So dah jadi monthly routine, setiap hujung bulan sekiranya period tak datang visit, buat UPT just nak be certain. Last weekend, perform monthly routine .... Tapi kalini macam berharap something yang contra berbanding bulan-bulan yang lepas.... Sangat berharap.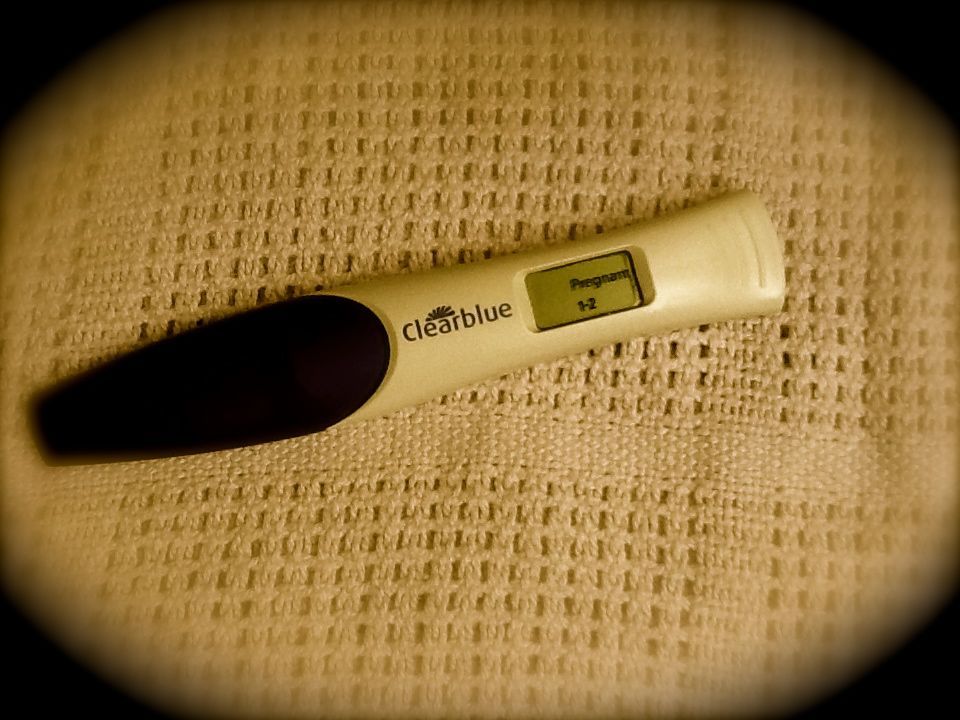 "Ya Allah, Owner of all sovereignty, Thou gives domination to whomsoever Thou like and snatch it away from whomsoever Thou wills, exalts anyone Thou pleases and degrades anyone Thou likes, all good is on Thou hands and surely Thou has power over all things."
I was so speechless, sujud dan bersyukur. Mungkin bukan ini pekara yang terlalu diinginkan dalam masa terdekat ni. Tapi bila ini yang dikurniakan-Nya... Tak sangka kegembiraannya seolah-olah inilah yang dihajati setelah sekian lama. Tidak kurang langsung rasa happy tu. Sedikit risau pun tidak ada, walhal selama ni risau akan apa ayah pesan dan of course my supervisor. Sangat tenang dan tidak berhenti bersyukur.
Rasa begitu rendah diri, kita pun tahu berapa ramai yang masih belum ada satu pun, dan terus berdoa dan menunggu dikurniakan -- but, we are now expecting our second child. InsyaAllah.
Kalau dulu masa mengandungkan Amir, sickness started as early as before confirm I was pregnant. Alhamdulillah, kali ni.. dah nak masuk minggu ke-5 masih sihat macam biasa. Mungkin masih awal, tapi tetap bersyukur sekurang-kurangnya boleh skip sickness 5 minggu ;p
It's my hope boleh bekerja macam biasa, ada kudrat untuk carry out tanggungjawab yang lain. Doa kan kami selamat semuanya! Yes, no doubt I really want this baby. As much as I want Amir. As much as I love Ami. Thank you, Allah!
Before you were conceived I wanted you.
Before you were born I loved you.
Before you were here an hour I would die for you.
This is the miracle of life.
Maureen Hawkins