Untuk entry 3D/4D scan abang baby (Amir), sila click di
sini
dan
sini
.
This time pun I buat 3D scan at
Vision College
for only RM90.
My pregnancy is turning 27 weeks this week. It's a perfect time for 3D/4D scan. Tapi tak semestinya hari appointment kita tu ialah perfect day untuk dapat capture your cute little pie face. He he
As mentioned, second baby ni kurang aktif berbanding Amir dulu. Goyang lah perut macamana pun sure dia akan gerak sikit-sikit je. Now, that was happened during scanning tadi hehehe..
Bila start scan aje, muka dia covered by his hand. Bukan itu sahaja, his position still breech, siap tengah meniarap dalam tummy mommy. Muka facing bawah. Challenging. I terpaksa mengiring, membelakangkan sonographer, dan memusingkan badan bahagian atas sebab nak tengok screen. So dapatlah capture his face from side...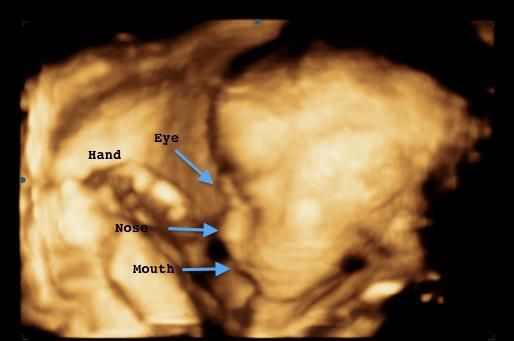 Hidung tu.. macam kenal..
Beberapa kali capture, tapi not so good picture. Penat sonographer tu goyang-goyang perut still tak bergerak seinci pun. So sonographer suruh I pergi jalan-jalan and minum chocolate drink. Huhuhu.
After 15 minutes, I masuk dan kami sambung semula cubaan untuk capture muka baby. Hope can see his face from the front side.
Tapi..... Still dia facing bawah, position still sama. I terpaksa mengiring dan barulah dapat capture side-face aje. Tangan pulak masih kat muka, both hands. Goyang punya goyang... dia menguap aje! Owh...
Goyang lagi dan goyang lagi... menguap lagi!
Then, ada perubahan sikit, his hands dah moved to the side of his face...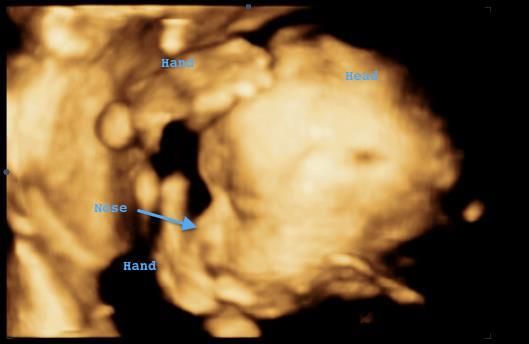 Yeay.. there's a hope! So kita goyangkan lagi perut... dia menguap lagi! Hehehe Total 5 kali menguap okeh. Apedaaa u ni.. ;p
And finally, dapatlah capture one nice side-photo. Still side-photo.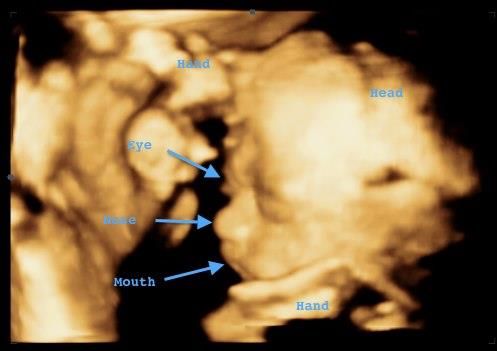 Alalala ur nose.. hidung bapak u :)
But this didn't last long, lepas dapat capture few photos, tangan dan kaki, semuanya diletak kat muka.
Inilah Prof Hashim kata 'boxer'. Both hands cover muka. Oh no, Amir is not going to punch u yet ;p Hands down please.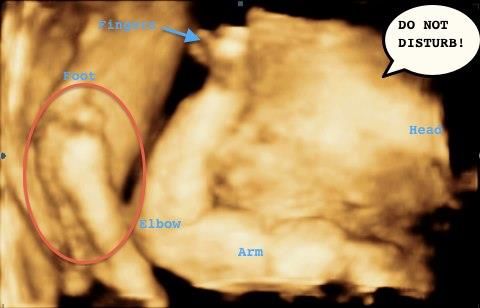 And he continues to sleep.
Amir and adik Amir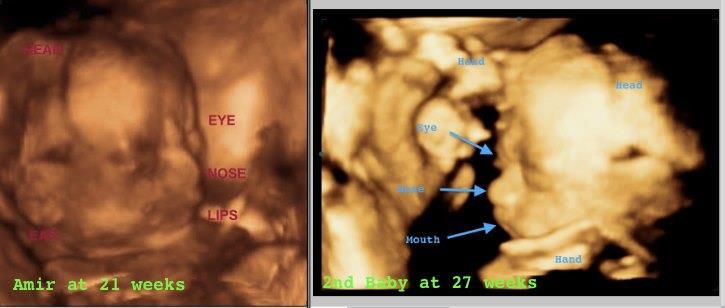 We are brothers! See the nose.
Much Love.