Further details as follow ..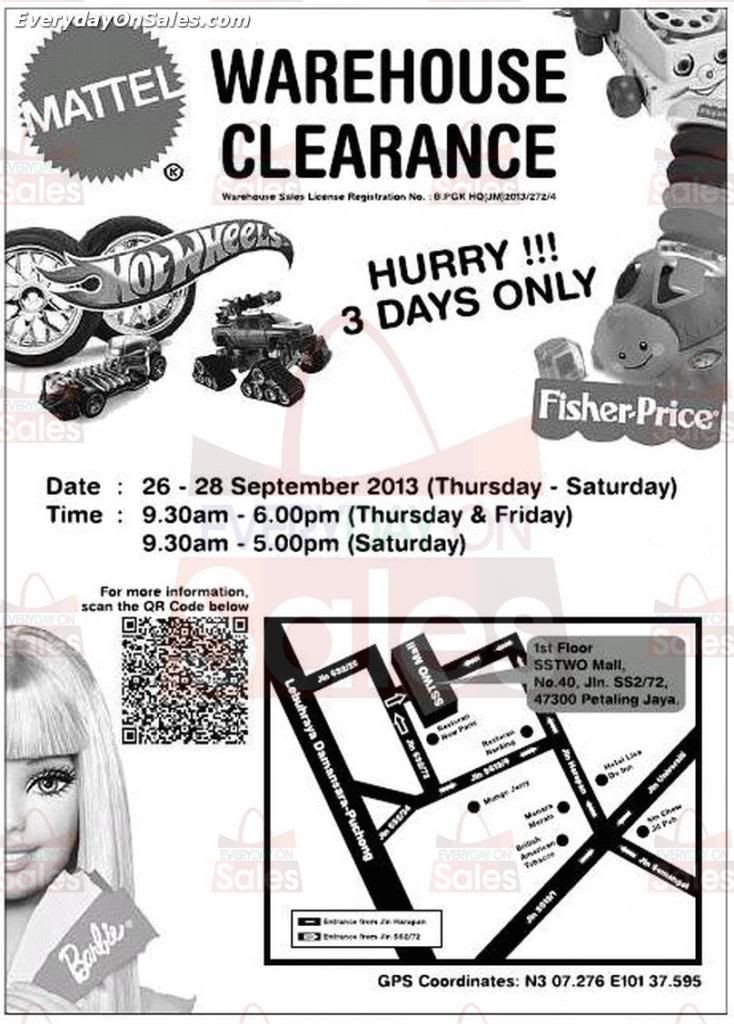 So it's happening now until 28th Sep (Saturday). Brand yang ada seperti Hotwheels, Barbie, Monster High, Thomas Train, Fisher price among others. Basically brand-brand yang best la. Ni first time pergi, before this saw the ad tapi malas nak pergi.
The crowd is CRAZY.
Dah macam amzing race masa diorang bukak pintu. Aduhai, memang tak minat clearance sale yang macam ni. Luckily I managed to be among the earliest. Dengan ada yang menjerit2 orang potong Q, thing is memang tak boleh nak control lagipun takde proper lane untuk Q, at 9am Q dah sampai ke pintu staircase, then orang nak Q kat mana kan?
Ok, baik cerita pasal merchandise. Memang berbaloi. Murah. At least 50% off. Tapi tidak ada keselesaan nak tengok2, nampak je brand yang berkenaan terus lah aje grab. Memang macam pisang goreng panas manakala crowd nya pula seperti cendawan tumbuh selepas hujan. Feeling Karam Singh Walia.
Nak snap2 gambar pun tak akan sempat punya, ambil aje la dulu then pilih later. Nak ambil gambo camana, nak angkat kotak berisi mainan yang kita dah pilih tu pun boleh menyebabkan kalori terbakar.
So, apa yang berjaya di grab..
Hotwheels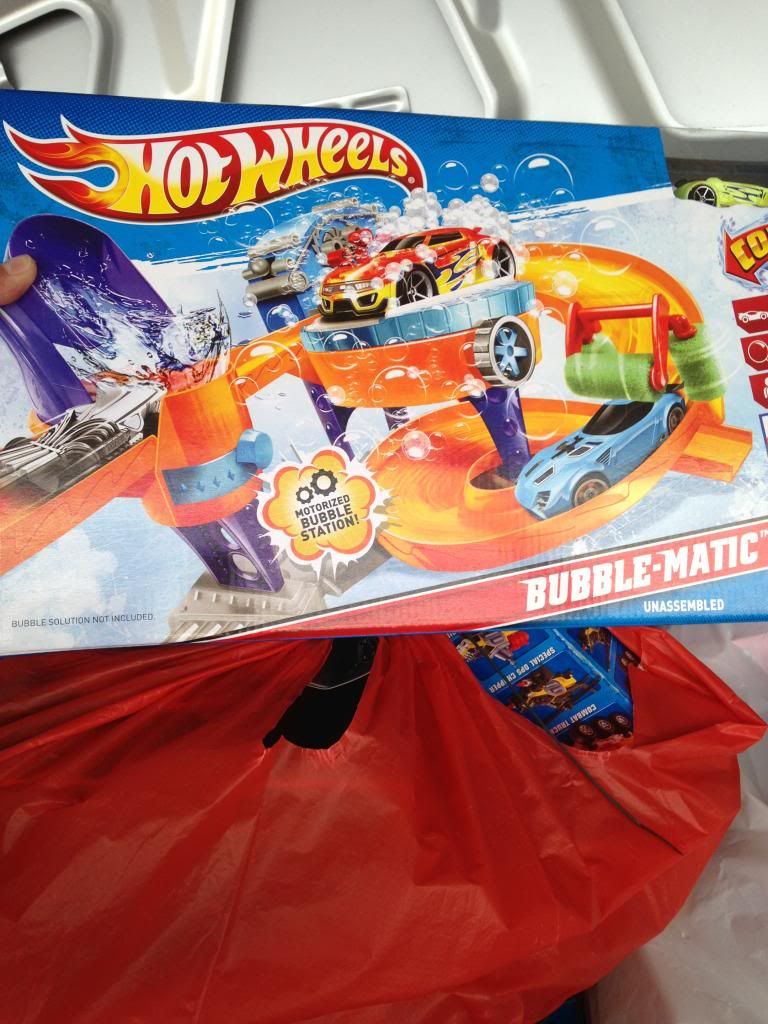 RM35
Semalam, Baba Amir kata track takyah beli la since dah ada 1.. so beli kereta kecil2 aje. Which kereta sahaja tak ada jual, jadi bila nampak Bubble-matic ni terus la mommy capai.
RM30
Custom motors, ada 4 vehicles.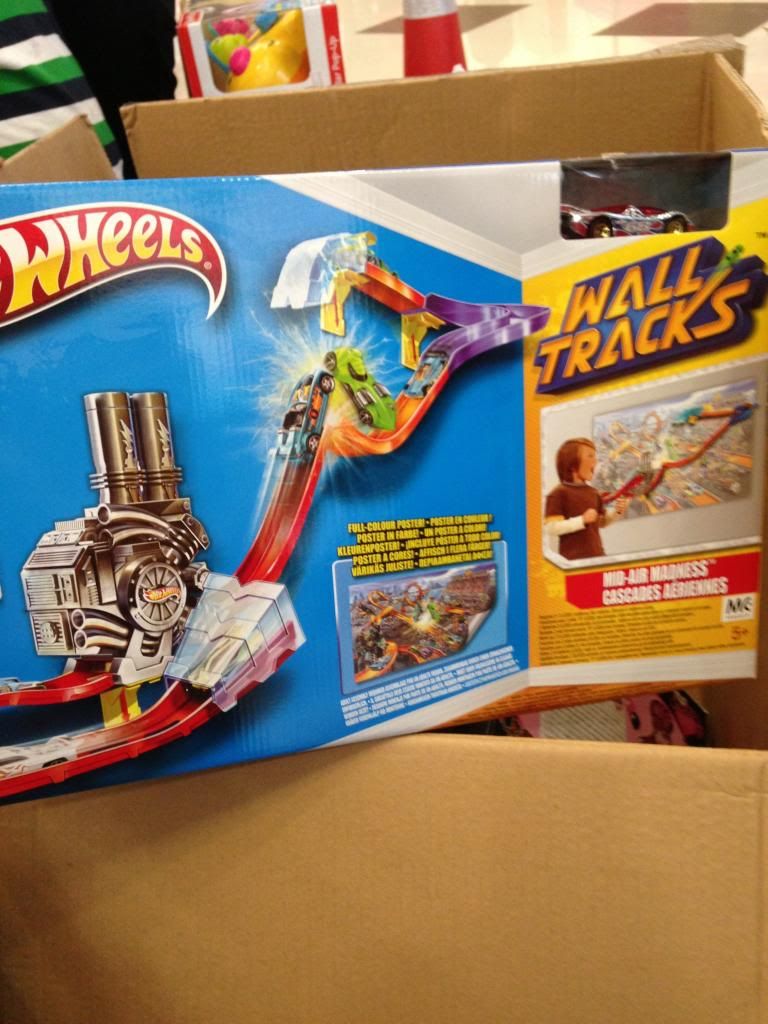 RM45
Wall track.
Ni antara pilihan yang ada for Hotwheels. Maybe ada 2-3 option lagi, tapi nak capai yang ni je bukan main payah especially yang sama-sama mencapai adalah lelaki dewasa.
Movie Masters Asst
Yang ni, I ambil cuma Superman. Ada banyak lagi macam Batman tapi takpelah kan, bukan Amir suka sangat.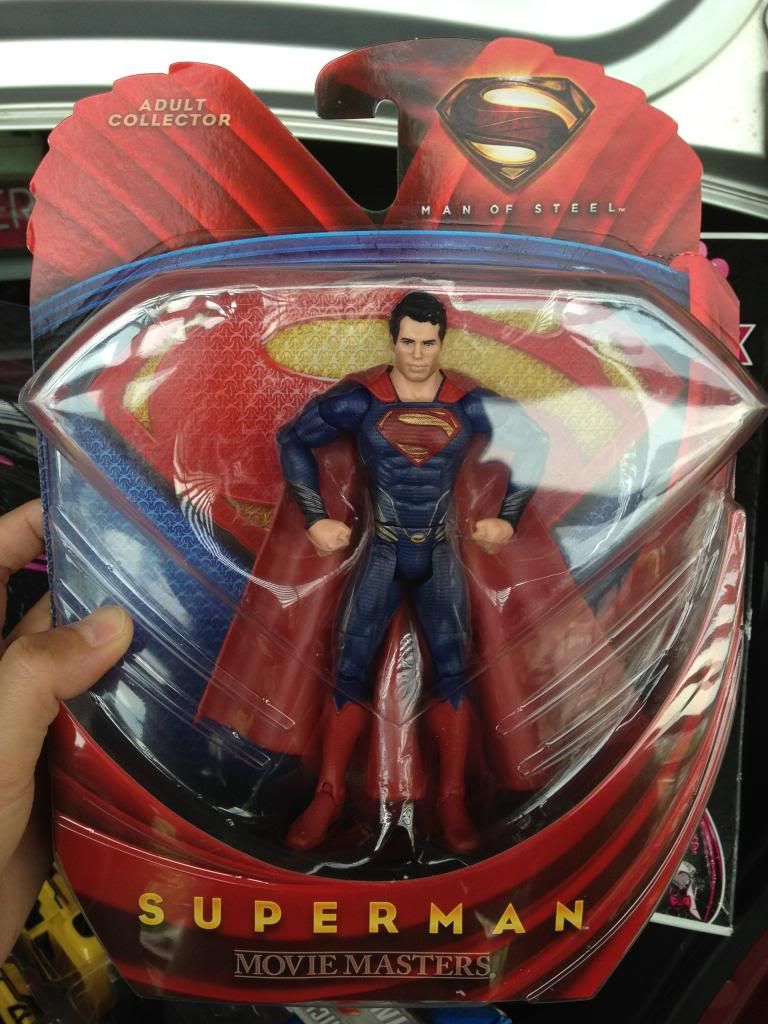 RM20
Monster High
Hanya ada dua options ini sahaja.. Terletak betul-betul depan entrance memang semua lepas ambil kotak kosong then terus capai MH ni. These for my niece, Zara.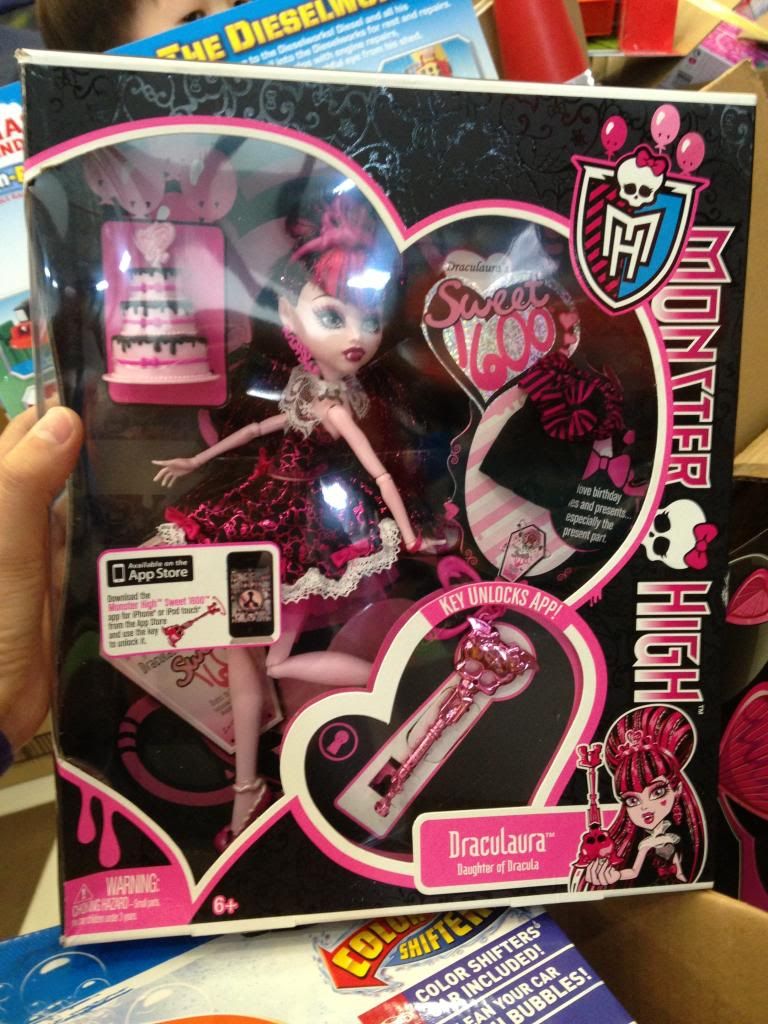 RM60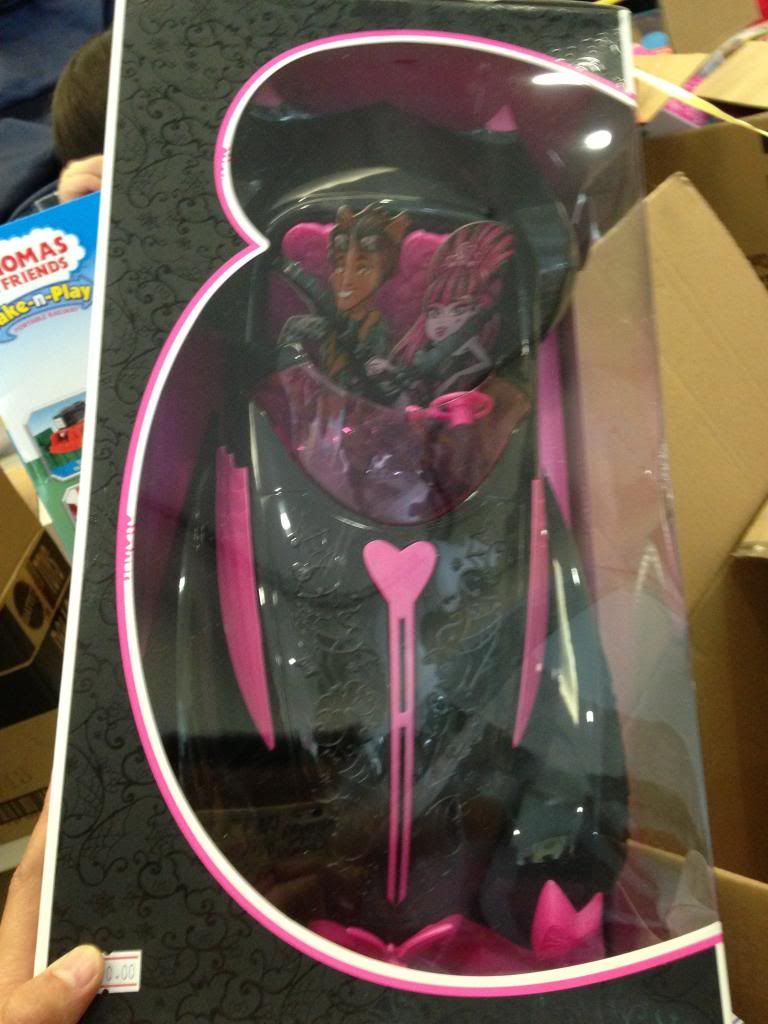 RM70
Angry Bird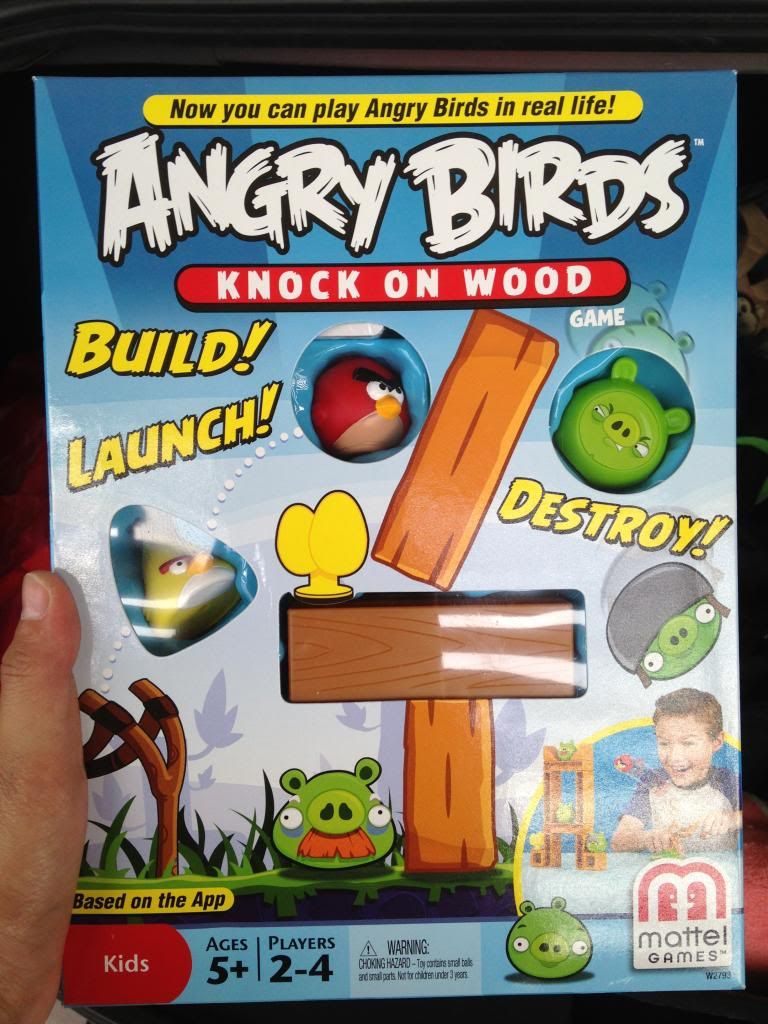 RM20
Amir minat betul toy yang ni. Baba belikan Amir one big set yang macamni for 200 ringgit, tadi mommy jumpa the same one cost only RM80. Baba nanges... Tehehe
Fisher Price
Ini yang mommy aim sangat. Nak beli toys for Umar, selalu untuk Amir je. And susah nak jumpa sale FP ni. Bila baca review sale Mattel ni kat blog2, ramai cakap FP akan cepat habis. Jadi adalah besar harapan mommy agar dapat grab sebiji dua, lagipun kalau nak beli harga normal adalah sangat berat hati.
FP punya section pulak kat belah hujung sekali, lepas ambil Hotwheels and toys lain nak masuk je area tu, dah crowded. Terpaksa tinggalkan kotak dah berisi mainan dengan brader yang tengah tunggu bini dia pusing2 hehehehe
First round masuk section tu, luckily jumpa satu box learning table. Jadi terpaksa update sis in law I, because dia pun nak the same thing, yang takde dah learning table nya. Then, I pergi sort out barang. Lepas sort out, I pun lagi satu round di section FP.
I saw one box of learning table, sambil jalan sambil whatsapp SIL, with a blink of an eye, kotak itu disambar orang. Hahahaha. Tapi I teruskan jugak nak round sampai habis until, I saw another box maybe orang tinggalkan and cepat-cepat ambil. Aduhai, sale yang mana aku rasa mcm bongoks sekali.
So .............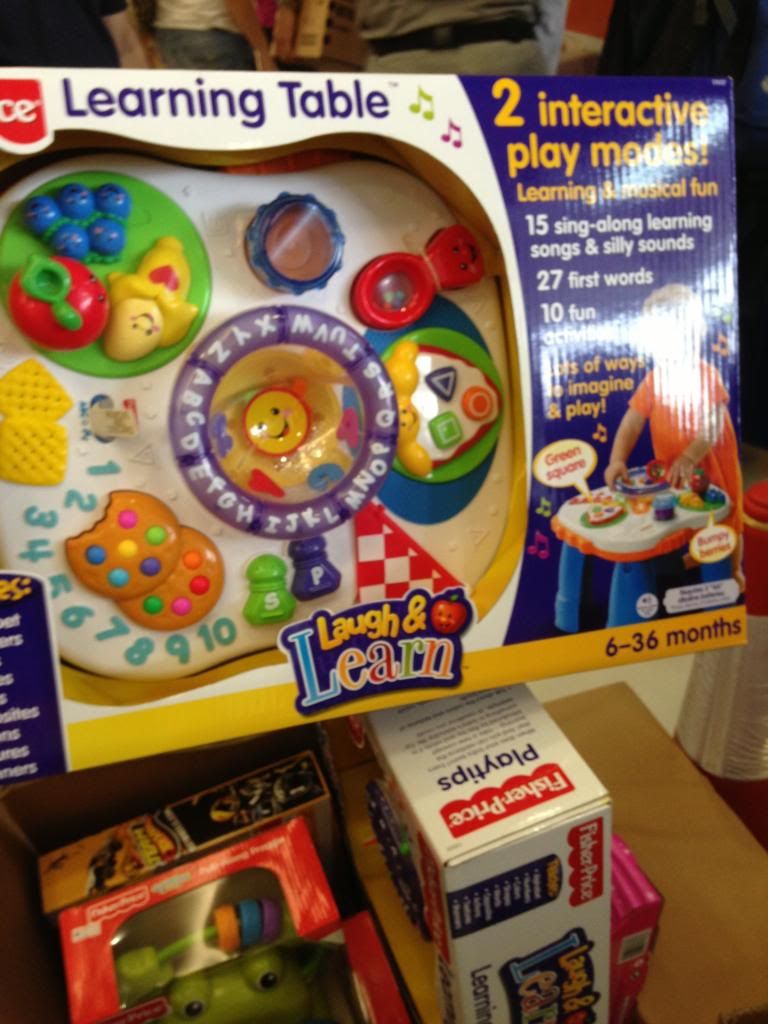 2 learning tables for Zareef and Umar. Diorang dah macam kembo, barang semua nak sama ;)
Selain learning tables ni, adalah toy lain, banyak jugak option cuma tak menang tangan nak grab semua.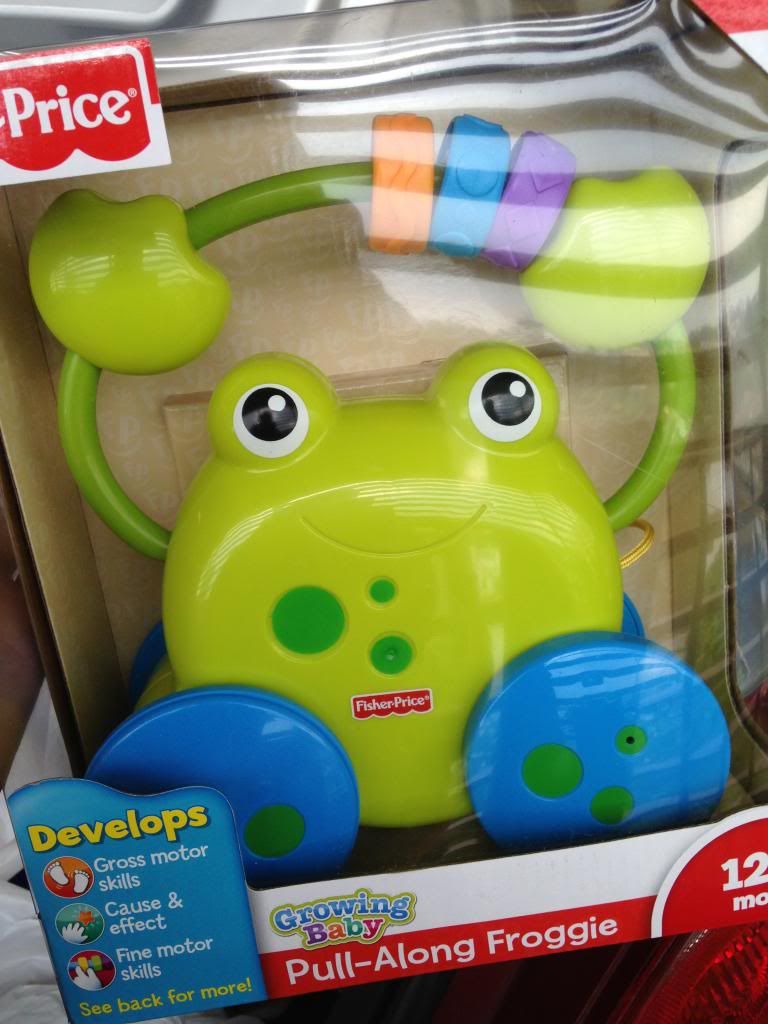 RM35. Pull-along froggie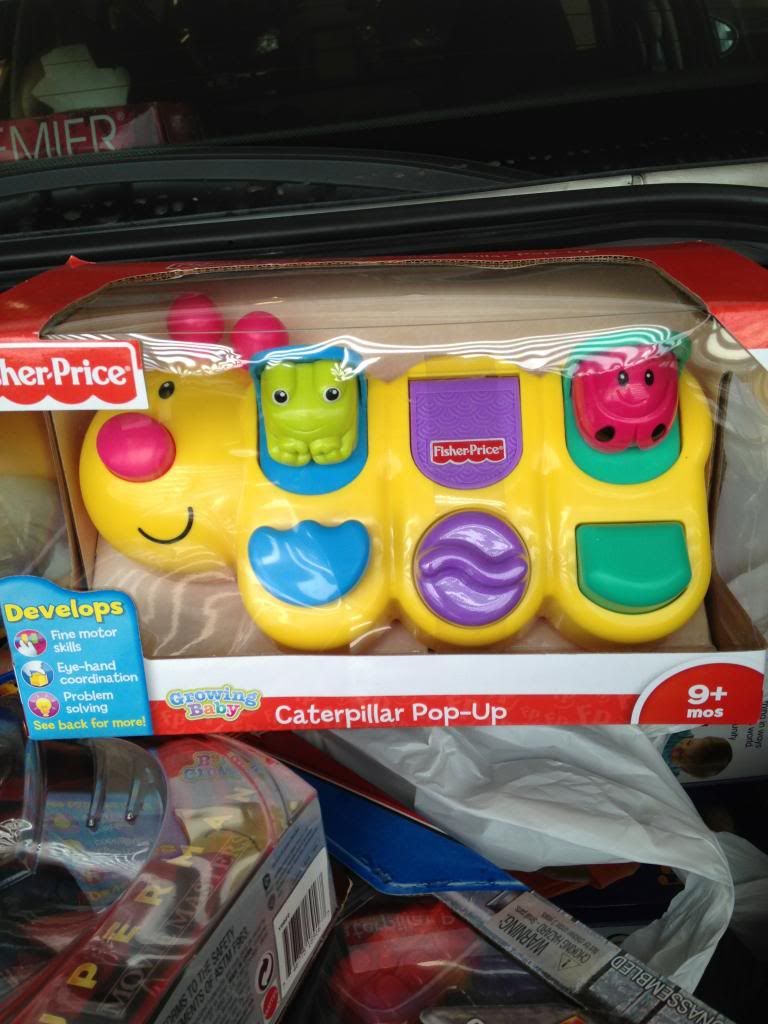 RM35. Caterpillar pop-up.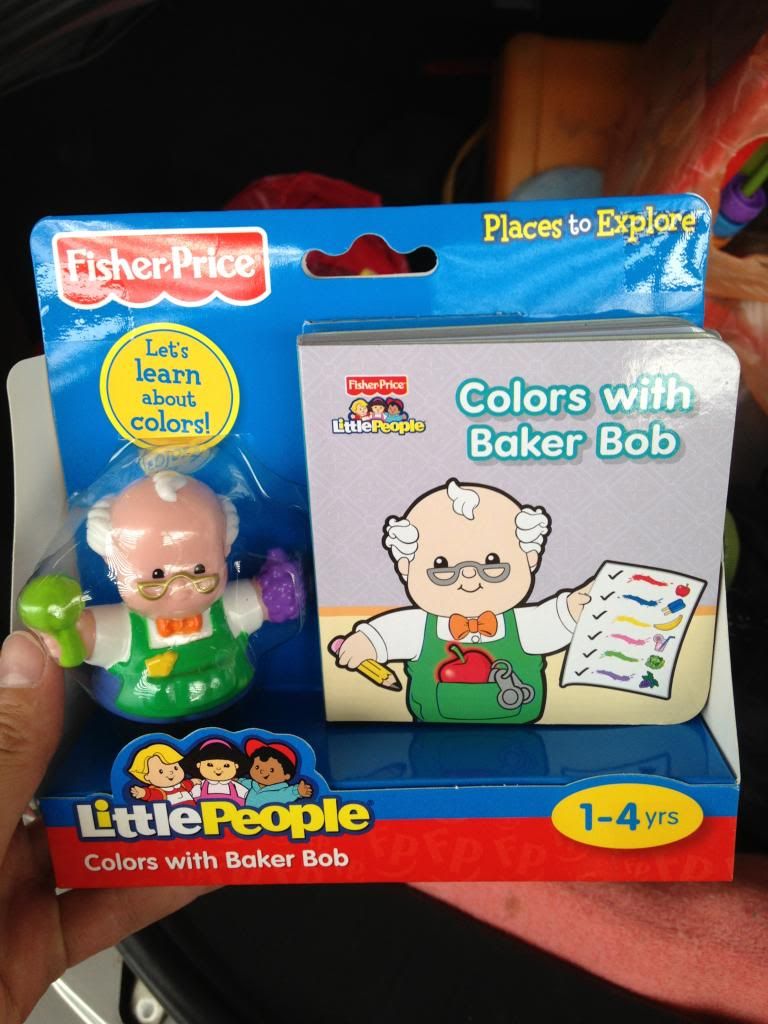 RM15
Other than these, ada barbie dolls. I ambil la 2 jenis, for birthday present.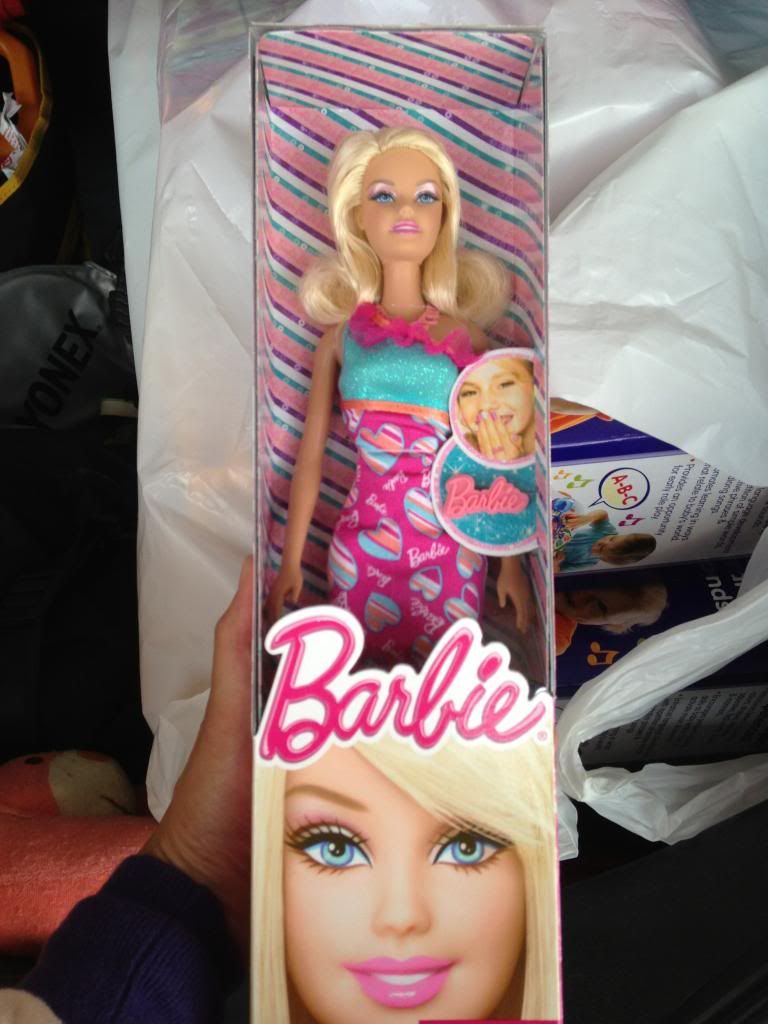 Memang ada macam-macam lagi, harga murah sudah tentu. Tapi takda kesempatan nak pusing2 dan pilih2. Mungkin kalau lewat sikit orang pun dah kurang, so goes the merchandise la kan.
Dan part paling menyampah kalau pergi warehouse sale, selain kena Q masa masuk, dah tentu kena Q masa bayar.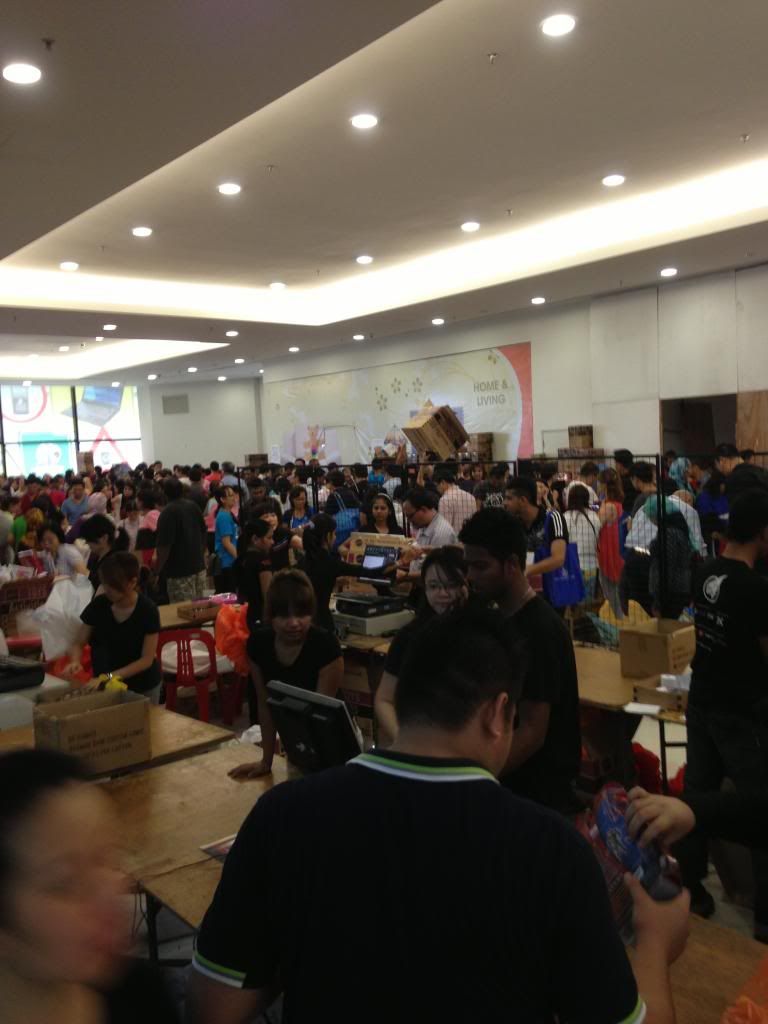 Enjoy!